Intellectual Revolution – The Solution To Global Challenges?
This is a guest post from Matt McKinney, Co-founder & CEO of IntelRev.tv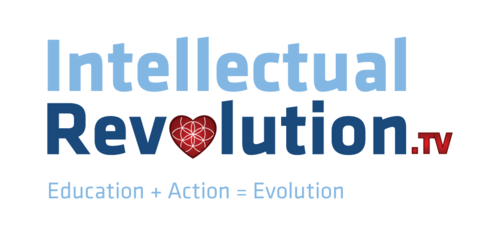 Throughout history, all human progress can be linked to knowledge. With the proliferation of knowledge that is on the Internet, we should be in the middle of a vast resurgence in intellectualism that would rival the renaissance, but we are not. The media, which should play a watchdog role in the pursuit of truth, instead has found a way to concentrate intellectualism in the form of blatant advocacy or subtle omission in an effort to appease corporate sponsors. Education through media consumption is currently euthanizing our sense of both curiosity and interconnectedness as well as leaving us feeling helpless to change. We here at 'IntelRev.tv' are committed to changing this.
"The mission and commitment of our website is to assist in the evolution of humanity by providing quality information which stimulates critical thinking, personal growth, and direct positive action. We hope this solution-based information will spark a call to consciousness for citizens who share our concern for the future peace and prosperity of the world."- Ty Loomis & Matt McKinney, Co-Founders of IntellectualRevolution.tv
Self-limiting and self-destructive beliefs have brought us to this critical point in history. The mindset we need is one that fosters a sense of common purpose, collaboration and abundance rather than fear and scarcity. It's important to stop emotionally worrying about things outside of our control and start taking positive action for the things we can control. To assist with this process IntelRev presents the global issues from a non-corporate, freedom based perspective, which focuses on aggregating solution information from the worlds leading intellectuals on how to achieve personal growth and solve global challenges.
"We must become the change we want to see." – Mohandas 'Mahatma' Gandhi. One central focus to becoming the change is the inseparable nature of Liberty and personal responsibility. Before we can straighten the world around us, we must do a more difficult task, straighten ourselves. The company's Flower of Life Heart Logo is the hallmark of this internal-revolution. The company symbol of heart consciousness is the means by which we take positive action in our lives, make ethical decisions and create abundance.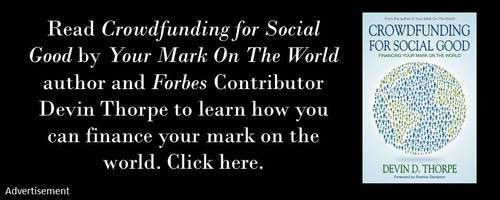 IntelRev currently has a special Indiegogo campaign running where they have curated over 1,200 Solution PDF's & Info-graphics from the worlds top Intellectuals and Solution organizations. For the campaign they have partnered with Celebrities, Athletes, Intellectuals, Eco-Conscious Companies & Non-Profits, in an effort to raise awareness and capital, to sustain their operational expenses until their new website design is completed. Donating just a Dollar, provides an amazing return, with the vast solutions facilitated by IntelRev. Check out their campaign video and get a clear view of their vision here; www.igg.me/at/bethechange.
"We can't change the world, but we can guarantee to spark the mind that changes the world." Ty & Matt – Co-Founders
Website: www.IntellectualRevolution.tv
Facebook: IntelRev
Twitter: @IntelRev
Instagram: IntelRev
Pinterest: IntelRev
The post Intellectual Revolution – The Solution To Global Challenges? appeared first on Your Mark On The World.