Inside The Impact At Playworks
This post was originally produced for Forbes.
Jill Vialet, one of Forbes' Impact 30 in 2011 and founder of the national nonprofit Playworks, takes us inside the organization to look at key financial metrics and the mission it serves.
Vialet stakes her claim to being a social entrepreneur, saying, "I've spent more than 25 years in the nonprofit sector, focusing entrepreneurial skills on creating and developing two successful nonprofit organizations for kids." Prior to founding Playworks in 1996, she founded the Museum of Children's Art.
Playworks works to solve big problems in public schools by helping kids have more fun.
Vialet explains, "Ask any elementary school principal what the toughest part of the day is, and most will answer with one word: recess. Teasing, fighting, bullying, the injuries, and the disciplinary referrals are enough to keep any principal up at night."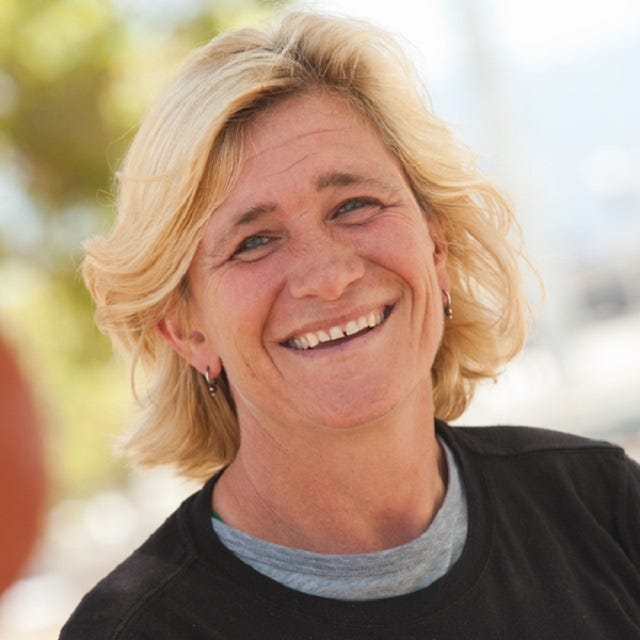 Jill Vialet, courtesy of Playworks
"In the age of 24/7 digital distractions, many children come to school not really knowing how to start games, or keep games going with teamwork and conflict resolution skills that help them engage in safe and healthy play," she continues. "In some under-resourced areas, playing outdoors actually may be forbidden by their parents for safety reasons. Because of a lack of safe and healthy play, development of conflict-resolution skills, learning to be inclusive and of course engaging in physical activity can be lost."
In 2015, Playworks generated over $31 million in revenue through a combination of service fees to schools and donations, which Vialet describes as "renewable contributed revenues from fundraising (large foundations, corporate sponsorships, individual donations, small family foundations and events)."
Vialet breaks down the revenue by source as follows:
41.5% Contributions

38.9% Direct service school fees

11.2% Government grants

6.1% Training school fees

2.4% Other revenue/support
Playworks has a strong balance sheet as well, with net assets (nonprofit speak for equity) of $6.9 million. The organization has 300 employees across the country.
Vialet breaks down the expenses as follows:
81.2% Programs

11.2% Fundraising

7.6% General and administration
The organization showed a change in net assets (that is profit in a nonprofit) of just over $1 million.
Playworks' success comes from executing on a vision. "Playworks vision is that one day every child in America will get to play – every day. By creating a place for every kid on the playground to be active, feel included and build valuable social and emotional learning skills, Playworks transforms school culture and helps all kids gets in the game," Vialet says.
Vialet says the biggest limitation the organization faces is its ability to scale. "Currently, there is a limit to how much we can expand and scale our current on-the-ground direct services. To date, we've learned to scale by offering levels of service: full time on site coaches, single site coordinators (who split time between four schools) and professional training sessions for school staff."
Playworks' impact is significant. Working in 1,200 schools, in 23 cities and reaching 700,000 students, the organization is helping to improve students' behavior and their attitude toward school.
Vialet explains, "Schools that use Playworks have seen reduced bullying, improved feelings of safety, increased physical activity, and therefore go back to the classroom focused and ready to learn. They also are actively developing social and emotional skills that are crucial to adulthood."
"In fact, students with strong social and emotional skills in elementary school are twice as likely to graduate from college and 46% more likely to have a full time job by age 25 than their peers," Vialet concludes, adding, "These are all future outcomes we can rally around."
On Thursday, June 2, 2016 at noon Eastern, Vialet will join me for a live discussion about Playworks' operations and impact. Tune in here then to watch the interview live. Post questions in the comments below or tweet questions before the interview to @devindthorpe.
The post Inside The Impact At Playworks appeared first on Your Mark On The World.