Indiegogo Congratulates Tesla Museum on $1 Million Donation from Elon Musk
Tesla Museum Indiegogo Campaign Raised More than $1.3 Million
The effort to build a museum honoring Nikola Tesla took hold on Indiegogo when The Oatmeal's Mathew Inman raised more than $1.3 million to convert Tesla's old laboratory into a museum (https://www.indiegogo.com/projects/let-s-build-a-goddamn-tesla-museum).
Today, Tesla Motors founder Elon Musk announced another $1 million for creating a museum honoring the father of the electrical age. He joins the contributors from more than 86 countries who supported the initial campaign on Indiegogo.The donation from Musk was made on what would be Tesla's 158th birthday.
"This is what Indiegogo funding is all about — uniting people from around the world to support an idea they want to make happen together, and then letting that idea blossom in even unpredictable ways," said Slava Rubin, co-founder and CEO of Indiegogo.
About Indiegogo
Indiegogo empowers people around the world to fund what matters to them. As the largest global crowdfunding platform, campaigns have launched from almost every country around the world with millions of dollars being distributed every week due to contributions made by the Indiegogo community. At its core, Indiegogo is an open platform dedicated to democratizing the way people raise funds for any project – creative, entrepreneurial or cause-related. The company was launched in 2008 and is headquartered in San Francisco, with offices in Los Angeles and New York. For more information, visit www.indiegogo.com and follow us at www.twitter.com/indiegogo and www.facebook.com/indiegogo.
Remember to "join the cavalry" by subscribing to Devin's content here.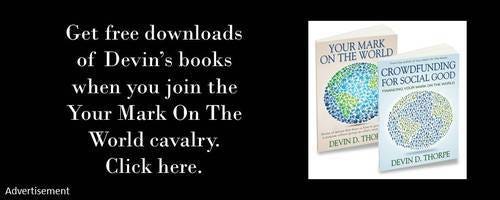 The post Indiegogo Congratulates Tesla Museum on $1 Million Donation from Elon Musk appeared first on GoodCrowd.info.