Indiegogo Announces "Maker Challenge" with Amazon & Autodesk in Celebration of White House Maker Faire
Solar Roadways, Indiegogo's Most Popular Campaign Ever, Invited to the White House
In celebration of the first-ever White House Maker Faire (http://www.whitehouse.gov/blog/2014/06/04/first-ever-white-house-maker-faire-celebrating-nation-makers) Indiegogo announces the Indiegogo "Maker Challenge" that offers maker-oriented campaigns who enter through July 16 a chance at prize packages from Amazon and Autodesk. Indiegogo's "Maker Challenge" is an opportunity for a global community of innovators, entrepreneurs and makers to share their ideas with the world.
Scott and Julie Brusaw of Solar Roadways (https://www.indiegogo.com/projects/solar-roadways) will be attending the White House Maker Faire in honor of their revolutionary initiative that has raised over $2 million on Indiegogo. President Obama will host the first White House Maker Faire today where he will meet with a select group of America's makers in recognition of their contributions to innovation.
Indiegogo launched in 2008 as the world's first crowdfunding platform and is dedicated to allowing anyone, anywhere to fund what matters to them. As the world's funding engine, Indiegogo democratizes access to capital and helps innovators around the world improve society by turning their ideas into reality.
To learn more about the Indiegogo "Maker Challenge" please visit the Maker Challenge Partner Page: https://www.indiegogo.com/partners/maker
To speak with an executive at Indiegogo the team behind Solar Roadways, please contact:
Sarah Lilburn
Goldin Solutions
o: 646.660.8650
c: 703.659.5906
Remember to "join the cavalry" by subscribing to Devin's content here.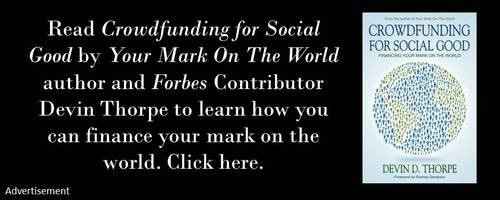 The post Indiegogo Announces "Maker Challenge" with Amazon & Autodesk in Celebration of White House Maker Faire appeared first on GoodCrowd.info.