Indian Rotarian Devotes 30 Years To Polio Fight
Sajjan Goenka has been fighting polio since 1983. With polio eradicated from India–and all but three other countries in the world–he confessed to me today that when he accepted the Rotary International challenge to eradicate polio, he didn't believe it could be done. No one did, he says.
Dr. Mona Khanna of Fox 32 Chicago with Sajjan Goenka, photo by Devin Thorpe
Goenka joined Rotary in 1968 and was first exposed to Rotary's plan to end polio in 1983. The effort was formalized in India in the late 1980's and Goenka was there to help organize the first rallies to bring attention to the need for universal immunizations. Over the years he has served as both a Club President and a District Governor.
In the early days, he says, Rotary took 100 percent of the responsibility, providing the volunteer manpower, the money and all of the infrastructure. Over the years, the Indian government has built up its infrastructure and the Gates Foundation has provided funding to help in the war on polio. Rotary continues to provide volunteers to staff and support the effort.
Goenka is a successful entrepreneur who says his company Texport Industries PVT. LTD, which exports garments to the U.S., does about $85 million in annual sales. He is a classic philanthropist who has devoted much of his time an energy to service, most often with, through and for Rotary.
His office is full of Rotary recognition and little else. In addition to the fight against polio, he and the Bombay West Rotary Club operate a health clinic here. He donated a school in his home town of Rajistan. Most recently, he is funding the Management Institute of Media Studies, a college-level program in both news and entertainment media.
His family foundation also operates health camps for poor people in Jhunjhunu, near Rajistan. The foundation provides health checkups, often in cooperation with the local Lion's club, focusing on eye health and providing cataract surgeries. They also bring in heart, cancer and other specialists who see patients.
In cooperation with Rotary, Goenka funded the Rotary D.G. Goenka Blood Bank, named for his father. The bank collects and distributes 5,000 units of blood each year, serving ten hospitals in Mumbai.
Goenka is a remarkable Rotarian; it was a pleasure to meet him. I'll be sharing more of his insights for finishing the global effort to end polio in an upcoming piece for Forbes.
Please forgive the following travel note.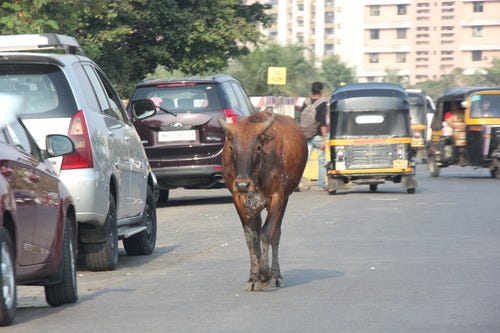 As we zipped around Mumbai today, I shot the above photo that suggests the reverence Indians give cows. This one was wandering the streets apparently alone and unmolested.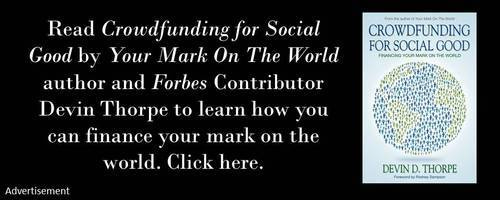 The post Indian Rotarian Devotes 30 Years To Polio Fight appeared first on Your Mark On The World.