Increasing Concern Over Climate Change May Be Driving Increase In Sustainable Investing
This post was originally produced for Forbes.
Sustainable investing is growing at an accelerating rate, according to a recent report on trends from the US SIF or The Forum for Sustainable and Responsible Investment.
CEO Lisa Woll explains, "US assets invested in SRI [socially responsible investments] have grown 76 percent in the past two years." She noted that it was the "largest increase that we have seen since we began publishing these reports in 1995."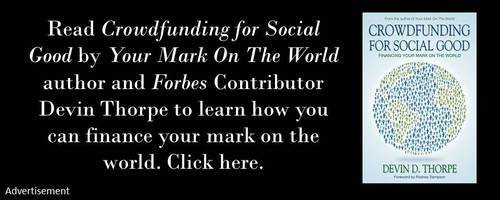 She further noted that climate change is getting more attention in investment circles. Environmental, social and governance criteria among investors are also gaining traction. "Investment firms are beginning to believe their duty is to look at both a company's financial performance and its commitment to ESG issues."
On Thursday, December 11, 2014 at 5:00 Eastern, Woll will join me for a live discussion about the report and the insights she's drawn from it. Tune in here then to watch the interview live.
More about the US SIF:
US SIF: The Forum for Sustainable and Responsible Investment is the US membership association for professionals, firms, institutions and organizations engaged in sustainable and responsible investing. US SIF and its members advance investment practices that consider environmental, social and corporate governance criteria to generate long-term competitive financial returns and positive societal impact. US SIF's members include investment management and advisory firms, mutual fund companies, research firms, financial planners and advisors, broker-dealers, banks, credit unions, community development organizations, non-profit associations, and pension funds, foundations and other asset owners.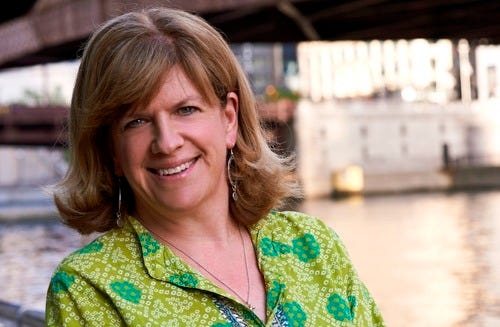 Lisa Woll
Woll's bio:
As CEO, Lisa leads US SIF and the US SIF Foundation's overall direction and sits, ex-officio, on all board committees. If you would like to suggest a possible partnership or alliance for US SIF, request a staff member to speak at your event, or become more involved in the organization's activities contact Lisa.

Lisa has been the CEO of US SIF and the US SIF Foundation since 2006, and has been responsible for strategic planning, developing a robust policy presence, expansion and diversification of funding, launching our national conference and creating the Center for Sustainable Investment Education.

Prior to US SIF, Lisa was executive director of the International Women's Media Foundation, an organization focused on press freedom and expansion of women's role in the media. During her tenure, the IWMF played a significant role in re-orienting the way journalism training was carried out on the issues of HIV-AIDS, malaria and TB in several African media organizations. Lisa also spent a decade working on children's human rights. She was the director of the first international study to look at the impact of the Convention on the Rights of the Child and directed the Washington, DC office of Save the Children. She is a member of the Advisory Council of the Children's Rights Division of Human Rights Watch.

Lisa's early career focused on domestic social policy and began in the New York City Human Resources Administration as an Urban Fellow and the US Congress as a legislative assistant. Lisa is the founder of Suited for Change, a Washington, DC-based nonprofit organization that provides professional clothing and ongoing career education to low-income women who have completed job training programs and are seeking employment. She was a founding board member and former president of the board of The Women's Alliance, a national membership organization of community organizations that increase the employability of low-income women. She was also Board President of Women's Voices for the Earth, a national environmental health organization based in Montana. She has written and spoken widely on human rights and development, as well as leadership. She is a board member of the Children's Environmental Health Network and the founder, with her teenage son, of Advantage Ethiopia: Kids' Tennis and Education Initiative.

In 2001, Lisa was named a Washingtonian of the Year by Washingtonian Magazine in recognition of her pioneering role with Suited for Change. She has received numerous other awards and has volunteered on other nonprofit boards and commissions. Lisa holds a bachelor's degree in political science from the University of Illinois and a master's degree in public policy and women's studies from George Washington University. She spent 1990 – 1991 in Melbourne, Australia, as a Fulbright Fellow.

Lisa is energized daily by the opportunity to be part of the leadership team advancing the vital work of sustainable and responsible investors.
Remember to "join the cavalry" by subscribing to Devin's content here.
The post Increasing Concern Over Climate Change May Be Driving Increase In Sustainable Investing appeared first on Your Mark On The World.