Impact Investing Is Kind Of A Big Deal
This post was originally produced for Forbes.
The world is awaking to impact investing. Finally.
More and more we are seeing institutional investors allocating substantial sums to impact. Audrey Choi, CEO of Morgan Stanley's Institute for Sustainable Investing explains the underlying drivers as a confluence of circumstances, "While the concept of adapting one's investment philosophy to align with institutional or individual values has been around for centuries, today, a number of powerful political, economic and societal mega-trends are combining to produce a global investment landscape that increasingly demands more transparency, more accountability and more integration of beliefs and values into all spheres of activity. Taken together, these factors help accelerate the development of sustainable investing."
Maya Chorengel, a co-founder of Elevar Equity, an impact investment fund that finances social ventures, notes, "Impact investing should be central in discussions about the future of capitalism. Wealth inequality is prominently featured in these discussions today; wouldn't we rather turn attention to the democratization of capital, which is one important category of impact investing?"
Choi and Chorengel, both members of the US National Advisory Board on Impact Investing, will join me on Thursday, September 18 at 6:00 PM Eastern for a live discussion about impact investing. Tune in here to watch the interview live.
[At the time of the interview, I will insert a video player here. Bookmark this page and come back then to watch the interview live. Replays will be available here thereafter.]
More about Elevar:
Elevar Equity is a leading venture capital firm in the impact investment space. Currently on its third fund, Elevar invests in entrepreneurially-led, high-growth companies providing financial services, housing, healthcare and education services to underserved, low-income communities globally. Elevar is one of the few fund managers in the impact space to have realized top market financial returns while delivering substantial impact to millions of customers. With offices in Bangalore, Bogota, Seattle and San Francisco, the Elevar team focuses on early-stage equity investments, backing world-class management teams building companies with innovative, scalable business models.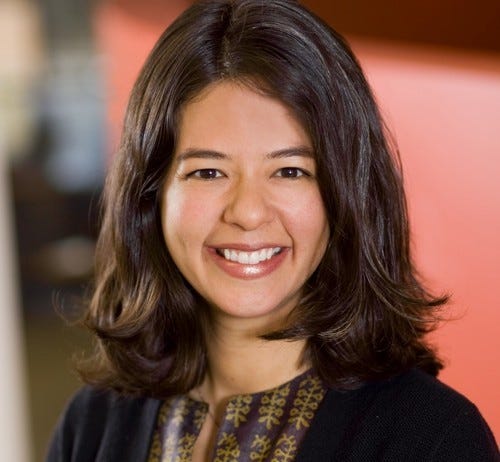 Maya Chorengel, Elevar
Chorengel's bio:
Maya Chorengel is a co-founder of Elevar Equity, a commercially-focused impact investment fund that makes equity investments in entrepreneurially-led, high-growth financial services, housing, healthcare and education companies serving low income communities (primarily in Asia and Latin America). Prior to Elevar, Maya was Managing Director of the Dignity Fund, where she managed fund structuring, investing and operations and completed local currency debt financing for microfinance institutions globally. Previously, Maya was at Warburg Pincus, a leading, global private equity investor, working in the firm's New York, Hong Kong and Menlo Park offices. She invested in companies in a variety of industries spanning venture capital to leveraged buyouts to post-Asian-crisis balance sheet restructurings. She also worked as an investment banker at Morgan Stanley MS +1.51% (Hong Kong and Singapore) and James D. Wolfensohn, Incorporated. Maya is a Director of GloboKasNet, Caja Rural Los Andes, Aarusha Homes and LIGTT and serves as an advisor to several impact funds and organizations. She has served as Director on several boards, including Dignity Fund, the International Association of Microfinance Investors, Silicon Valley Microfinance Network, Comat, Wokai, North Pole Ltd., printChannel and vCustomer. Maya is a graduate of Harvard University and has an MBA from Harvard Business School.
More about Morgan Stanley:
Morgan Stanley (NYSE: MS) is a leading global financial services firm providing investment banking, securities, investment management and wealth management services. The Firm's employees serve clients worldwide including corporations, governments, institutions and individuals from more than 1,200 offices in 43 countries.

Launched in November 2013, the Morgan Stanley Institute for Sustainable Investing is dedicated to driving private sector capital to attractive investment opportunities that seek competitive financial returns as well as positive social and environmental outcomes. The Institute's mandate reflects Morgan Stanley's foundational commitment that capital markets can and should play a vital role in developing the innovative, scalable solutions that will help us meet some of the largest global challenges ahead.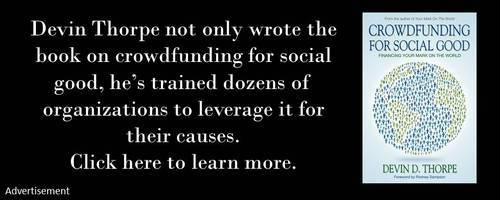 Choi's bio:
Audrey Choi is CEO of the Morgan Stanley Institute for Sustainable Investing and Head of the Global Sustainable Finance Group. In these roles, she oversees the Firm's efforts to to build innovative, profitable and scalable sustainable finance solutions through the capital markets. In a career spanning the public and private sectors, Ms. Choi has become an expert and thought leader on the ways in which finance can be harnessed to address major social and environmental challenges while delivering competitive financial returns. She served in the Clinton Administration in senior policy positions, including as Chief of Staff of the Council of Economic Advisers and Domestic Policy Advisor to the Vice President. Previously, Ms. Choi was a foreign correspondent and bureau chief at the Wall Street Journal, covering German reunification and a wide range of industry beats. She is a member of WEF Global Agenda Council and serves on President Obama's Community Development Advisory Board and the boards of several national non-profits focused on education, conservation, and impact investing.
Remember to "join the cavalry" by subscribing to Devin's content here.
The post Impact Investing Is Kind Of A Big Deal appeared first on Your Mark On The World.