Imagine Launching An Independent Radio Station In A Place Without One
Guest post from Peter Whitehead, Director of Communications, Media Development Investment Fund.
Mike Daka told me how he left his job as head of the country's top journalism school to set up a radio station in Zambia's remote Eastern Province. It was a risky thing to do for a veteran journalist, but in 10 years he has built Breeze FM into the most-listened-to broadcaster in the region.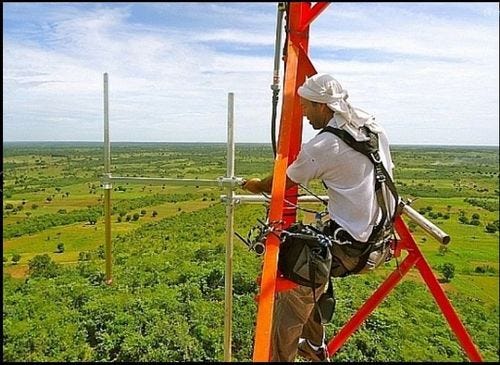 The station provides a valuable service, not just providing entertainment but also exposing local corruption and providing information to listeners about health, education and agriculture. Mike spotted a great opportunity to increase Breeze FM's audience and ad revenues by investing in a more powerful transmitter. But when he tried to borrow money, no one wanted to know. The project is too risky for local lenders, not just because they don't have expertise in the media business but also for political reasons – the government doesn't like the fact that it can't control what Breeze FM broadcasts and the business prospects for any lender who helps it will suffer.
Five thousand miles away, two other highly respected journalists, Premesh Chandran and Steven Gan, run the independent news website they founded in Malaysia, a country where the government and its friends control almost every media outlet. Despite police raids, blackouts and cyber-attacks, they have built their website into the most popular and most influential political news site in the country, playing an important role in recent elections that are helping to move the country towards greater democracy and freedoms. They needed an investor to bring finance and strategic advice to help them take their business to the next level. Though there's no shortage of companies and wealthy individuals ready to offer financing, the problem is that they'll only do so if they also get to influence editorial content.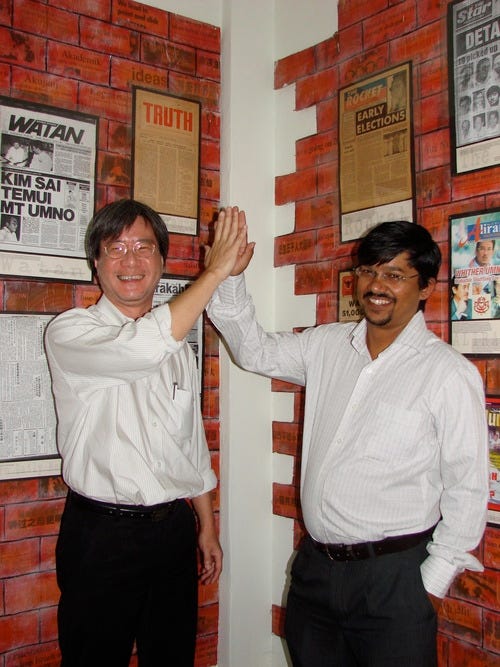 Stories like Mike's, Steven's and Prem's are played out every day in dozens of countries around the world. More than 80% of people – about 5.5 billion – live in countries without a free press, where citizens are fed a diet of unreliable news that those in power want them to hear. Following the logic 'if you're not with us, you're against us', many governments see independent media – ones that follow ethical journalistic principles to provide reliable, quality news – as the enemy. Informing the public isn't a national service, it's a threat to national security.
Even for those news organizations which do manage to produce quality journalism, a continual challenge is commercial sustainability. Without financial independence, media companies are always going to be at the mercy of political parties, oligarchs and others ready to trade their capital for influence.
For many, it's a surprise to find out that this is an area where impact investing is possible, never mind that it's got an 18-year track record of delivering real and measurable impact. By providing affordable debt and equity financing without editorial strings attached, impact investors have provided scores of journalist-entrepreneurs with the tools they need to compete with state-supported media and build robust news institutions.
With proven equity exits and a write-off rate of less than 3%, the financial case is already well-made. As for the social returns, I'd say that holding governments to account, exposing corruption and providing a platform for people to have a say in how they're governed is hard to beat.
The post Imagine Launching An Independent Radio Station In A Place Without One appeared first on Your Mark On The World.