How Many Girls Can One Woman Teach? You'd Be Surprised
This post was originally produced for Forbes.
Ann Cotton is one of the most recognized social entrepreneurs in the world for her work educating over three million children in Sub-Saharan Africa.
Her organization, Camfed, the Campaign for Female Education, has demonstrated that educating girls and young women has a significant, positive impact on a country by reducing the spread of AIDS and improving both infant and maternal mortality and increasing household incomes.
Camfed approaches its work built on the foundation of the following three value statements:
Focus on the Girl: All of our programs begin with an individual girl in rural Africa. By looking at the world from her perspective, we work to dismantle the hurdles in her way to obtaining an education and living a healthy adult life. We're answerable first and foremost to her.

Involve the Community: Change can't happen without community support. We believe people living in rural communities are best placed to solve the problems around them. Community members of all levels help with our program design and implementation.

Operate Transparent, Accountable Programs: We place transparency at the core of our operations. Unique social and financial auditing systems are used in a monitoring process that safeguards girls and young women.
Built on this foundation, Camfed has been recognized repeatedly role in lifting families out of poverty.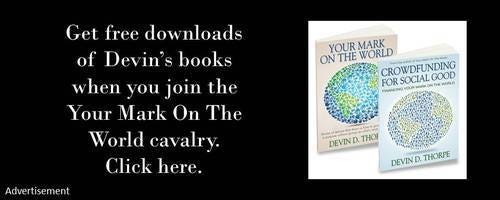 On September 18, 2014 at noon Eastern, Cotton will join me here for a live discussion about her remarkable work and impact. Tune in here to watch the interview live.
[At the time of the interview, I will insert a video player here. Bookmark this page and come back then to watch the interview live. Replays will be available here thereafter.]
More about Camfed:
Camfed, the Campaign for Female Education, fights poverty and HIV/AIDS in Africa by educating girls and empowering women to be leaders of change. Since 1993, more than three million children have benefited from Camfed's innovative education programs in Zimbabwe, Zambia, Ghana, Tanzania and Malawi. Investing in girls and women is proven to improve the health and wealth of a nation. Camfed believes in every child's right to an education, and knows that poverty is the greatest barrier to girls accessing an education in the communities where it works. Camfed International in based in Cambridge, UK and Camfed USA is based in San Francisco.
Cotton's bio:
Ann Cotton is Founder and President of Camfed International. In these roles, she oversees Camfed's holistic program, which has benefitted over 3 million children across a network of 5,085 schools in five African countries. She also created the Camfed alumni program CAMA. Cotton was named the UK's Social Entrepreneur of the Year in 2004. She has won numerous awards for her work including an Honorary Doctorate in Law from Cambridge University, an OBE in honor for her advocacy of girls' education in Africa, and the Skoll and Schwab Awards for Social Entrepreneurship.
Remember to "join the cavalry" by subscribing to Devin's content here.
The post How Many Girls Can One Woman Teach? You'd Be Surprised appeared first on Your Mark On The World.