How Does Allowing Donors To Anonymize Their Gifts Impact Their Size?
Academics are just as interested in understanding crowdfunding as anyone who has ever attempted to raise money through crowdfunding.
Dr. Anindya Ghose from NYU's Stern School, has been focusing time and attention on crowdfunding for some time now. His most recent research in the field deals with the question of privacy. Some donors don't want to be recognized on the crowdfunding site and/or don't want the size of their donations to be visible to others.
Anindya's research unravels the impact of privacy options on the number of donations and the average size of donations to help fundraisers figure out which strategy is best.
On September 24, 2014 at 5:00 Eastern, Anindya will join me for a live discussion about his research. Tune in here then to learn more about his research and his conclusions.
You can download an audio podcast here or subscribe via iTunes.
More about the Stern School:
The Leonard N. Stern School of Business is New York University's business school. Stern is one of the oldest and most prestigious business schools in the world. The Wall Street Journal, Bloomberg Businessweek, and the Financial Times have consistently ranked Stern among the world's top institutions for undergraduate and graduate business education.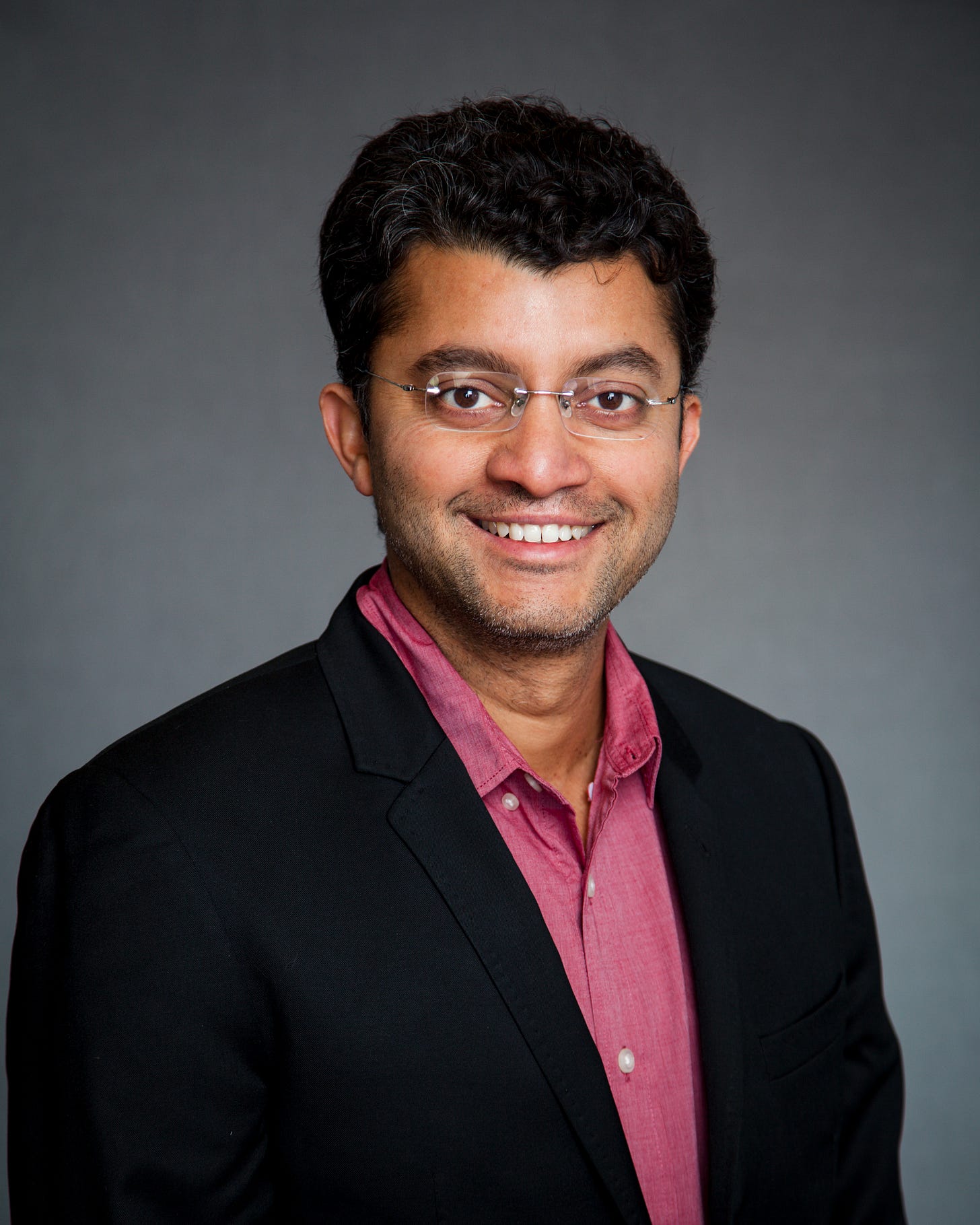 Anindya's bio:
Anindya Ghose is a Professor of Information, Operations and Management Sciences and a Professor of Marketing at New York University's Leonard N. Stern School of Business. He is the co-Director of the Center for Business Analytics at NYU Stern, and the co-Chair of the NYU-AIG Partnership on Innovation for Global Resilience. He is the Robert L. & Dale Atkins Rosen Faculty Fellow and a Daniel P. Paduano Fellow of Business Ethics at NYU Stern. He has been a Visiting Associate Professor at the Wharton School of Business. He also serves as the main Scientific Advisor to 3TI China . He was recently named by Business Week as one of the "Top 40 Professors Under 40 Worldwide" and by Analytics Week as one the "Top 200 Thought Leaders in Big Data and Business Analytics". His rise from assistant to full professor in 8.5 years at NYU Stern is widely regarded as one of the fastest in the history of the entire Information Systems and Marketing academic disciplines in business schools globally.

He has consulted in various capacities for Apple, AMD, Berkeley Corporation, Dataxu, Facebook, Samsung, and 3TI China, and collaborated with Alibaba, China Mobile, Google, IBM, Indiegogo, Microsoft, Recobell, Travelocity and many other leading Fortune 500 firms on realizing business value from IT investments, internet marketing, business analytics, mobile marketing, digital analytics and other topics. He has published more than 75 papers in premier scientific journals and peer reviewed conferences, and has given more than 200 talks internationally. He is a frequent keynote speaker in executive gatherings and thought leading events globally. His research has received 10 best paper awards and nominations. He is a winner of the NSF CAREER award and has been awarded 14 grants from Google, Microsoft and several other corporations.

His research analyzes the economic consequences of the Internet on industries and markets transformed by its shared technology infrastructure. He has worked on product reviews, reputation and rating systems, digital marketing, sponsored search advertising, wearable technologies, mobile commerce, mobile advertising, crowdfunding, and online markets. He also plays a senior advisory role to several start-ups in the Internet space. He has been interviewed and his research has been profiled numerous times in the BBC, Bloomberg TV, New York Times, Financial Times, Forbes, NBC, Xinhua, Time, LA Times, Reuters, Washington Post, New York Daily, National Public Radio, Wall Street Journal, MSNBC, CNBC, China Daily, Knowledge@Wharton, and elsewhere. He teaches courses on social media, digital marketing, business analytics and IT strategy at the undergraduate, MBA, EMBA, MSBA, and Executive Education level in various parts of the world including the US, India, and South Korea.

He is on the Research Council of the Wharton Customer Analytics Institute, serves as an Associate Editor of Management Science and a Senior Editor of Information Systems Research. He has degrees from IIM Calcutta and Carnegie Mellon University.
Remember to "join the cavalry" by subscribing to our content here.
The post How Does Allowing Donors To Anonymize Their Gifts Impact Their Size? appeared first on GoodCrowd.info.