HealthTap: Helping Millions Feel Good
This is a guest post from Ron Gutman, Founder and CEO of HealthTap.
Since the mobile health revolution has started a few years ago with the advent of smartphones and tablets, the way we stay in touch with our health has changed. HealthTap is on the cutting edge of this movement, bringing together more than 55,000 U.S. licensed physicians on a transformative mobile platform that delivers health information immediately to anyone, anywhere, at no cost. Not only have 1.2 billion doctor-answers been served to many millions around the globe, but also every one of these knowledge exchanges has become available for anyone to access at any time. This is the first time in history that the heart of medicine – questions and answers – has been codified and assembled in a way that's easily accessible 24/7 for free. Everyone can easily benefit from trustworthy doctors-knowledge that's constantly refreshing itself with each new response. In short, HealthTap has democratized doctor knowledge for you and your loved ones.
One of the most unique aspects of HealthTap is that each user has the opportunity to both receive high quality information for herself, and at the same time, contribute to an ever growing repository of high quality health wisdom available for others forever. Because HealthTap's network of physicians is highly engaged, any health question asked today will receive a quality answer within minutes or short hours, regardless of the individual's location, income, or access to medical insurance.
Social good means delivering to the world real value that's helping every person it touches. HealthTap has done exactly that for many millions of users everywhere, who in return continuously make the service more inclusive and robust. HealthTap has already changed the way people access doctors and their knowledge, and it's just the beginning.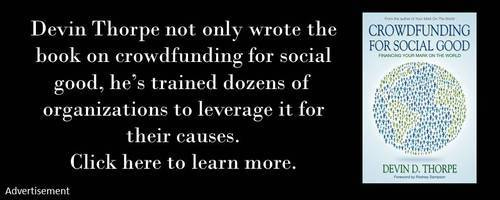 The post HealthTap: Helping Millions Feel Good appeared first on Your Mark On The World.