Gust & SeedInvest Announce Strategic Partnership
Partnership Empowers World's Largest Angel Investor Base
NEW YORK SEPTEMBER 19, 2014 – Gust.com, the world's largest platform for connecting startups and investors, and SeedInvest,a leading equity crowdfunding platform, are announcing a major strategic partnership that will enable the world's leading angel groups and startups to syndicate their deals to over 50,000 angel investors.
Gust facilitates collaboration among more than 1,000 investment organizations and 250,000 startups in over 80 countries and has powered over $1.8 billion in early stage investments. SeedInvest offers highly-vetted startup investment opportunities and has developed cutting-edge technology that makes investing in a startup as easy as buying a share of stock. The partnership will deliver to investors the ability to syndicate and close their transactions online.
Angel groups invest billions of dollars in startups every year but they typically fill only a portion of an individual company's fundraising round. Even after getting a commitment from a leading angel group or venture fund, it can still take startups another four to six months to find additional angels and to chase down checks and signature pages. Together, Gust and SeedInvest aim to take a process that typically takes months and reduce it to weeks.
"We are excited to be working with SeedInvest in order to empower investment organizations everywhere to streamline their existing processes" said David S. Rose, CEO and Founder of Gust, and author of the New York Times best selling book Angel Investing: The Gust Guide to Making Money & Having Fun Investing in Startups. "Expediting online syndication and execution will significantly improve the fundraising and investing process for the entire angel and startup ecosystem."
Unlike on other platforms, syndicated investment opportunities on Gust and SeedInvest are highly vetted (SeedInvest has historically accepted only 2% of startup applicants). In addition, unlike most other platforms that take 20% or more of the investors' upside through carried interest provisions, Gust and SeedInvest will not charge any fees to investors.
"Our partnership with Gust will change the game by empowering the world's largest network of angel investors to more efficiently do what they already do best" said Ryan Feit, CEO and Co-Founder of SeedInvest. "Angel groups and investment deal leaders will now have the tools to manage documents digitally, verify accreditation status and close investment transactions. It will also enable individual investors to gain insider access to highly-curated startup investment opportunities without the need to give away a significant portion of the economics."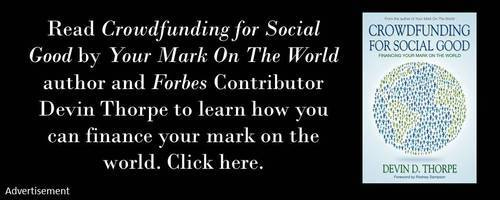 About Gust
Gust is the global platform for sourcing and managing early-stage investments and powering entrepreneurship ecosystems. It is endorsed by the world's leading business angel and venture capital associations, and powers over 1,000 investment organizations in 80+ countries. More than 250,000 startups have used the platform to connect and collaborate with over 50,000 investors. Gust is based in New York, with a European office in London. For more information, please visit gust.com.
About SeedInvest
SeedInvest is a leading equity crowdfunding platform that connects investors with high quality startups. SeedInvest provides investors with insider access to highly­ vetted startup investment opportunities and makes investing in startups as easy as buying a share of stock. Since launching in 2013, SeedInvest has attracted thousands of investors who are collectively looking to invest over $240 million in startups. For more information, please visit www.seedinvest.com.
Remember to "join the cavalry" by subscribing to Devin's content here.
The post Gust & SeedInvest Announce Strategic Partnership appeared first on GoodCrowd.info.