Grassroots Lobbying Effort Asks SEC To Issue Final Crowdfunding Rules
This post was originally produced for Forbes.
On April 4, 2012, President Obama signed the JOBS Act, authorizing a variety of significant changes to securities laws, including the enabling legislation for crowdfunding under Title III of the Act. Two-and-one-half years later, the rules to implement the law remain in draft form, pending action by the Securities and Exchange Commission, the SEC.
Ron Miller, CEO and founder of an equity crowdfunding site focused on operating under the rules of Title III of the JOBS Act called StartEngine, has launched a grassroots effort to pressure the SEC to issue final rules under the act. The campaign features the hashtag #VoteOnCrowdfunding for use on social media.
Sara Hanks, a securities lawyer, launched a site, CrowdCheck, to provide regulatory support services to investment crowdfunding portals under the JOBS Act. She believes the industry is ready to comply with reasonable SEC rules.
Jason Best, an entrepreneur who thought there ought to be a better way to raise money for startups, was one of the primary leaders in the passage of the JOBS Act and was recognized by the White House with an invitation to the JOBS Act signing ceremony in the White House Rose Garden. He is eager to see the central feature of the legislation he lobbied to pass be implemented.
Greg Parker is an entrepreneur who launched a crowdfunding service called IndieCrowdFunder.com for independent Hollywood film production. Constrained today to fundraising via other exemptions from registration, he is also eager to see the rules implemented.
On Wednesday, July 10, 2014 at 2:00 Eastern, Miller, Hanks, Best and Parker will join me for a live discussion about the movement to get the SEC to issue final rules for investment crowdfunding. Tune in here then to watch the interview live.
More about StartEngine:
StartEngine is the largest technology accelerator in Los Angeles. We have funded over 57 early and seed-stage startups, providing teams with mentorship, capital and guidance to help them build successful, self-directed businesses. StartEngine has an extensive network of mentors who have proven themselves as effective entrepreneurs and provide their expertise in a wide variety of industries.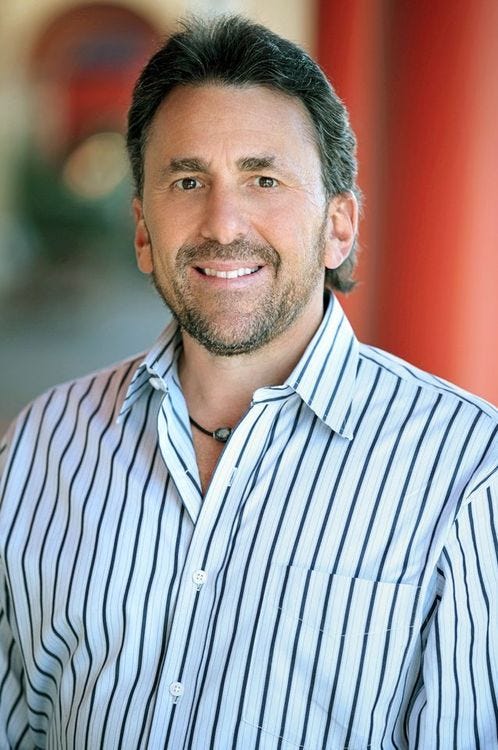 Miller's bio:
Ronald D. Miller is an entrepreneur's entrepreneur, having visualized, founded, built and sold five companies through management buyouts, private equity firms, private investors and public markets. Ron's success has been publicly recognized as a four time Inc. 500/5000 Award recipient and as an Ernst & Young Entrepreneur of The Year Award finalist. Over the past 25 years, Ron has accumulated a wealth of experience in building, leading and empowering executives and teams to deliver extraordinary results. His rich mix of marketing, sales, IT, operations and financial experience has enabled him to see things others do not. He has an extensive track record of visualizing the strategic picture, defining opportunities and producing measurable results through disciplined and documented systems. Currently, Ron is a partner in StartEngine, LA's largest tech accelerator. He is helping to find, screen and fund new technology related start-ups and build an equity crowdfunding platform company.
More about CrowdCheck:
CrowdCheck provides due diligence, disclosure and compliance services for online alternative investments, including offerings by early-stage companies, real estate projects and pooled investment vehicles. We protect investors by performing due diligence on the company or project and making sure investors have the information they need to make an informed investment decision. We protect issuers and project sponsors by walking them through the disclosure process to help them comply with the law and avoid liability. We protect online intermediaries by making sure the information presented by issuers and project sponsors on their site is not misleading and complies with the law, and providing related compliance services, such as our "Bad Actor report". The result of our work usually appears in an easy-to-understand Report that appears on the website of the online intermediary.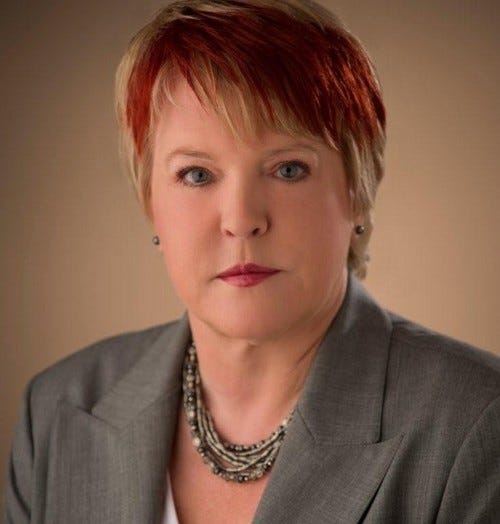 Sara Hanks
Hanks' bio:
Sara Hanks, co-founder and CEO of CrowdCheck, is an attorney with over 30 years of experience in the corporate and securities field. CrowdCheck provides due diligence and compliance services for online alternative securities offerings, helping entrepreneurs and project sponsors through the disclosure and due diligence process and giving investors the information they need to make an informed investment decision and avoid fraud.

Sara's prior position was General Counsel of the Congressional Oversight Panel, the overseer of the Troubled Asset Relief Program (TARP). Prior to that, Sara spent many years as a partner of Clifford Chance, one of the world's largest law firms. While at Clifford Chance, she advised on capital markets transactions and corporate matters for companies throughout the world. Sara began her career with the London law firm Norton Rose. She later joined the Securities and Exchange Commission and as Chief of the Office of International Corporate Finance led the team drafting regulations that put into place a new generation of rules governing the capital-raising process.

Sara received her law degree from Oxford University and is a member of the New York and DC bars and a Solicitor of the Supreme Court of England and Wales. She holds a Series 65 securities license as a registered investment advisor. Sara is an aunt, Army wife, skier, cyclist, gardener and animal lover.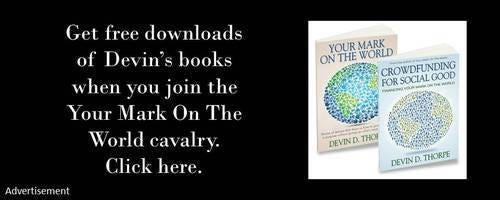 More about Crowdfund Capital Advisors:
Crowdfund Capital Advisors (CCA) delivers strategic insights to government agencies, financial institutions, and professional investors seeking to both create and implement innovative strategies to utilize crowdfund investing (CFI) technologies to drive innovation, job creation and entrepreneurship. They also study and invest in the emerging ecosystem of crowdfunding and the new solutions being created that will impact the broader private capital markets. The social web has changed the way individuals businesses, and governments organize and communicate and transact business. We are passionate about creating innovation, entrepreneurship and jobs through the use of crowdfunding. CCA delivers strategic services and implementation programs that create, proprietary deal flow for professional investors, better access to capital for businesses, and policy and regulatory innovation for governments.

CCA co-founders and Managing Partners Sherwood Neiss and Jason Best created the original Startup Exemption regulatory framework that became crowdfunding language in the JOBS Act. They then started a grass roots, self-funded campaign to make one of the largest changes to securities regulations in 80 years. Their 460-day campaign concluded April 5th 2012 when they attended the White House Rose Garden ceremony where President Obama signed the JOBS Act into law.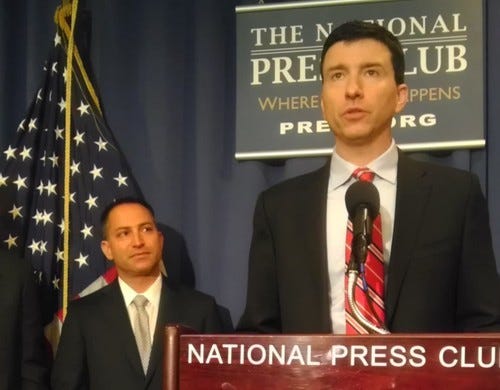 Jason Best
Best's bio:
As co-founder and principal of Crowdfund Capital Advisors (CCA), Jason Best co-authored the crowdfund investing framework used in the JOBS Act to legalize equity and debt based crowdfunding in the USA. He has provided congressional testimony on crowdfunding and was honored to attend the White House ceremony when President Obama signed the JOBS Act into law on April 5, 2012. Jason co-founded the crowdfunding industry trade group that works with the Securities and Exchange Commission and FINRA as they create the rules for crowdfund investing. Jason also works with angel groups, PE/VC firms as well as governments and NGOs, including The World Bank, to understand the crowdfunding ecosystem and create successful crowdfund investing strategies. He was instrumental in the successful effort to have CCA selected by the US State Department's Global Entrepreneurship Program as a Key Partner.

Jason has spoken at The White House, South by Southwest, TEDx, the World Bank's Global Forum on Innovation and Technology Entrepreneurship and the Angel Capital Association. He is co-author of the Crowdfund Investing for Dummies book (published by Wiley), a contributor to TechCrunch and Venture Beat and has appeared in Fast Company, Bloomberg Markets and on CNN. Forbes.com ranked Jason as one of the 10 most influential people in crowdfunding.

Jason co-founded the University of California, Berkeley 'Program for Innovation in Entrepreneurial and Social Finance' and is also an Entrepreneur-in-Residence at UC Berkeley's 'Center for Entrepreneurship and Technology.' Prior to his work in crowdfund investing, Jason was a successful healthcare technology entrepreneur with 2 companies in San Francisco, California. Most recently, he was on the executive leadership team of Kinnser Software that was ranked by Inc Magazine as one of the fastest growing private companies in the US, for two consecutive years. He earned his MBA from the Thunderbird School of Global Management, the world's top ranked international MBA program.
More about IndieCrowdFunder.com:
IndieCrowdFunder.com, headquartered in Beverly Hills California, provides equity-based crowdfunding for Hollywood professional's feature films, television and new media projects. We offers equity-based (Regulation D 504, 505, 506(b), 506©, JOBS ACT Title III, Regulation A, Regulation A Tier II, and single state crowdfunding) private equity securities through our platform.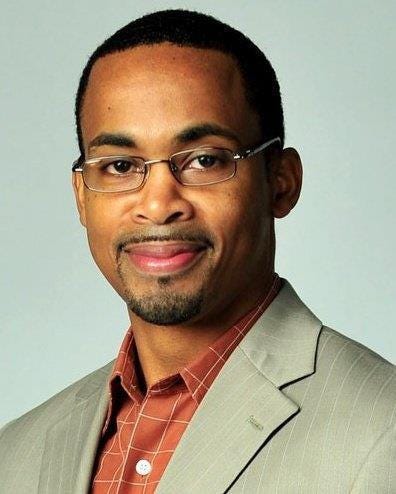 Parker's bio:
Gregory Parker is currently Co-Founder & CEO of IndieCrowdFunder.com. He has worked as a public policy analyst, director of software development and most recently an elected and appointed government official. Gregory, holds a Bachelors Degree in Business Administration, a Master's of Public Administration; and has completed open course-ware from Massachusetts Institute of Technology (MIT) in Economics. He has more than 17+ years of management experience to include managing large multi-million dollar government organizations. Gregory's passion led him to the entertainment industry where he has directed music videos, TV pilots and film shorts. Gregory currently holds Series 82 and Series 63 securities license.
Remember to "join the cavalry" by subscribing to Devin's content here.
The post Grassroots Lobbying Effort Asks SEC To Issue Final Crowdfunding Rules appeared first on Your Mark On The World.