Former Israeli Army Officer Connects Women Entrepreneurs To Silicon Valley
You can download an audio podcast here or subscribe via iTunes.
Darya Shaked is an impressive women with whom I became acquainted three years ago when I visited Angola. She was part of the team at Vital Capital, which I wrote about for Forbes. Today, she's leading Stride Ventures, helping other women from Africa connect with the Silicon Valley entrepreneurial ecosystem.
Darya says, "As I believe some of the biggest challenges of today's world are the outcome of inequalities, either social or gender based, I was very much focused on ways to impact Africa and the gender gap."
She adds, "In the first years of my career I was an officer in the Israeli army, a spokesperson for the the Prime Minister Ehud Barak and Chief of Staff at the Ministry of Housing and Construction. In the nine years to follow, I was a part of a leading private equity, impact investing fund focused in Sub-Saharan Africa. All of these taught me the ways I am passionate about in making an impact."
When Darya began working to connect women entrepreneurs from Africa to the Silicon Valley set, she encountered difficulties. Some companies don't see the value of helping African entrepreneurs understand the dynamic local ecosystem, she says.
"I had to use personal connections to the people I new understand the issue and would help. Regarding the gender gap, it was hard to find the right way to support women's initiatives. Some corporation did not want to collaborate with an outsider, some thought they had nothing to learn and should keep doing what they do. I had to find the right methods to really make a difference."
Darya credits her success to "endurance." She adds "thinking outside the box" and "being passionate about the potential impact my work is capable of making" to the list of factors that helped her achieve so much.
On Thursday, June 2, 2016 at 1:00 Eastern, Darya will join me here for a live discussion about her remarkable career and her efforts to help African entrepreneurs succeed in Silicon Valley. Tune in here then to watch the interview live. Post questions in the comments below or tweet questions before the interview to @devindthorpe.
More about Stride Ventures:
Supporting impact ventures focused on Sub Sahara Africa and gender equality. Stride Ventures represents and supports African entrepreneurs in their journey to Silicon Valley's ecosystem and initiates international, disruptive ventures to impact representation of women in leadership and decision making intersections.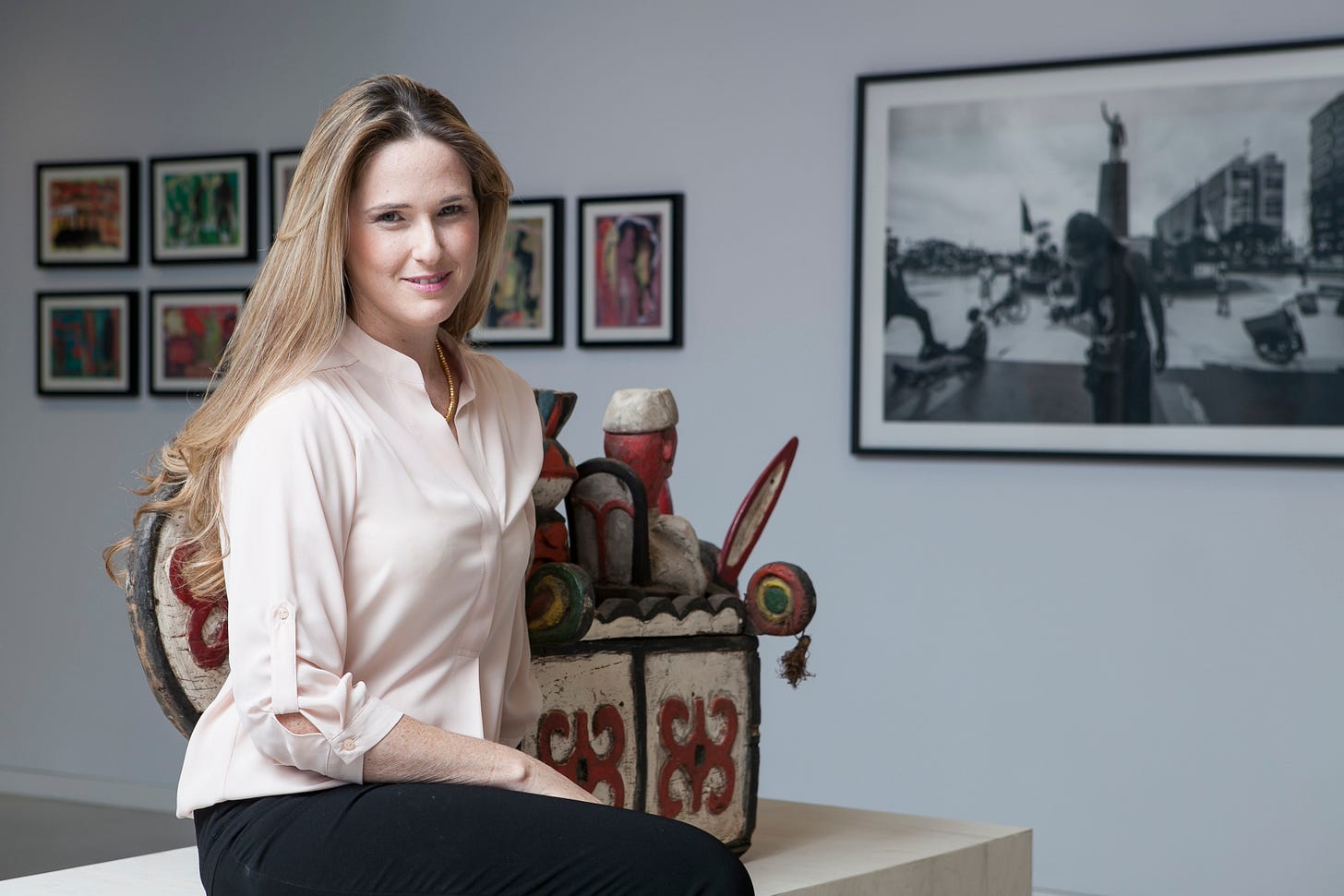 Darya Shaked, courtesy of Stride Ventures
Darya's bio:
With nearly a decade of experience in a private equity, impact investing fund focused on Sub Sahara Africa, Ms. Shaked has moved to the Silicon Valley in 2015, where she represent, advise and lead business development efforts for African entrepreneurs. Ms. Shaked is also an entrepreneur and activist for international gender equality initiatives.

Prior to that, Ms. Shaked worked in the Israeli public sector as Chief of Staff in the Ministry of Construction and Housing, a communication specialist in the Prime Minister's Office and the legal counsel to a ministerial committee on the fight against violence.

Ms. Shaked holds a bachelor in law (LLB) from Bar Ilan University in Israel, had interned at the district attorney's office and recently completed Singularity University's executive program.
Remember to "join the cavalry" by subscribing to our content here.
The post Former Israeli Army Officer Connects Women Entrepreneurs To Silicon Valley appeared first on Your Mark On The World.