Financial tips for buying an engagement ring
Listen, I'm not the guy to ask about style, diamond quality or color. I'm just the guy to coach you on buying the engagement ring. The only thing you've likely purchased that will be more expensive than the ring is a car—and only if you've bought a nice car!
Two to Three Month's Salary: There is an old convention that a ring should cost two to three month's salary. It isn't fair. It may not be wise. It is absurd. But, you may be feeling like you need to live up to that standard. If you are early in your career, you are likely earning around $3,500 per month, depending upon your career, that would give you a budget of $7,000 to $10,500. For your sake, I hope you didn't just finish your cardiac residency—three months of a cardiac surgeon's salary would get attention at Tiffany's, for sure.
To heck with convention: While you should want your future spouse to recognize the symbol of your love for her as a sacrifice, you may want to consider whether or not some of the money you might spend on a ring could be better spent on the down payment for a new home.
Don't Borrow: Nothing says, "I don't really love you that much" like borrowing the money for the ring.
This article was first published at FamilyHow.com; to read the entire article, click here. It is also included in my latest book 925 Ideas to Help You Save Money, Get Out of Debt and Retire A Millionaire So You Can Leave Your Mark on the World available for free at Smashwords.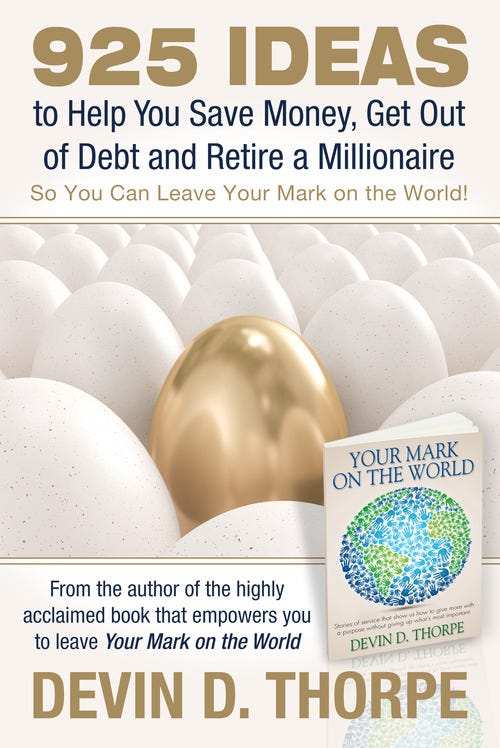 The post Financial tips for buying an engagement ring appeared first on Your Mark On The World.