Final Request, Inc.'s Kickstarter Campaign will Completely Redefine how we Honor Each Other, Handle Communication, and Manage Personal Accounts after one's Passing
This is a guest post from Troy S. Wood, CEO and Founder of Final Request, Inc.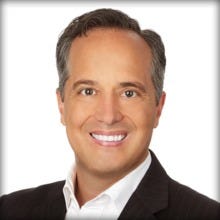 Final Request, Inc. is looking to revolutionize the way we communicate and handle the necessary demands after one's passing. With a goal of raising $50,000, we've launched a Kickstarter campaign offering pre-sales of our much-needed service at a "no-brainer" price point. Not only does our forward thinking Software-as-a-Service provide people with a better legacy after passing, it helps their loved ones to more easily manage the necessary affairs involved. There is currently no other existing service that offers what Final Request is bringing to market; it will completely redefine how we honor each other, handle communication, and manage personal accounts after one's passing.
There are moments in life when communication is everything, like when a family member or a close friend passes away. In order to contact the right people to notify them, you need to know who to contact and how to contact them:
How will those responsible know who to contact and how?

How will they gain access to password-protected devices?

How will personal accounts get deactivated?
Society desperately needs Final Request to become the new standard in everyone's life as we all could benefit from this smart innovation that restores the missing link each of us is longing for.
The old way of being notified isn't working anymore. Much too often, people learn of someone's passing well after the funeral services have ended. We are often left with not having the choice to say goodbye or pay last respects. With Final Request, there's finally a better way to handle this broken process.
So what is Final Request?
Final Request is a cloud-based software-as-a-Service (SaaS) B2C Internet application. Use a personal computer, tablet, or a smartphone to simply upload all contacts in your circle of influence and then designate who receives what and how they receive it. With help of a template, you predefine an announcement of passing as well as the invitation to the funeral/burial service. Freedom to create personalized messages for special individuals like a son/daughter, or a sweetheart is also an option. Within minutes of the subscriber's passing, the one to three designated account executors can release the mass announcements, restricting the unfortunate instances of misinformation or even disinformation.
Final Request's service helps to prevent real world threats such as identity theft, unauthorized access, or worse, by initiating the deactivation of personal accounts by obtaining the official fact of death documentation from government offices. Then they contact the company of each predefined personal account and requests that the subscriber's account be deactivated based on each company's corporate policy. We take the hassle off your hands to ensure account deactivation is handled properly and securely.
Watch the Final Request introductory video here:
Final Request's Service Offerings – (02:20 min) from Final Request, Inc. on Vimeo.
Our vision is to make everyone's life and legacy better by updating the way we conduct our lives and prepare for securing our legacy. Final Request's core values incorporate empathy for the client's needs and desires, and sympathy towards family and friends of the client.
Final Request is hard-charging out of the gate with existing strategic business relationships. Starting with the launch on June 17th, they will be offering Estate Planning products from LegalZoom.
We couldn't be more pleased with our strategic business alliance with LegalZoom; which allows us to be well positioned to help consumers get the tools and products they need to be better prepared.
Our crowdfunding campaign is dedicated specifically to our family and friends, and to the service men and women who have been lost along the way. They are honored with prayers, thoughts and actions to improve the way the necessary demands after one passes are handled.
Visit our Kickstarter campaign page at https://www.kickstarter.com/projects/finalrequestinc/final-request-inc-everyones-life-and-legacy-better.
So what do you think of our service offering? Comment below and let us know! Or bring the conversation to social media using #finalrequestinc.
Remember to "join the cavalry" by subscribing to Devin's content here.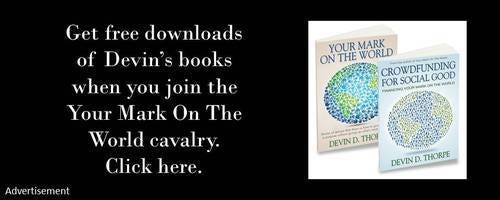 The post Final Request, Inc.'s Kickstarter Campaign will Completely Redefine how we Honor Each Other, Handle Communication, and Manage Personal Accounts after one's Passing appeared first on Your Mark On The World.