Estas en mi Corazón
This is a guest post from Israel Aiesha of Habitat for Humanity.
That's what my Soachan grandmother told me upon departing her home and "almost complete" flooring. I took a quick glance at her as I knew what was coming next. I have a soft spot for those who give of themselves to show gratitude, often giving what they don't have, what I believe to be love of purest form. Why must I travel so far to find such love? I go to hug mi abuela and immediately I melt like an ice cube on the sidewalk of a hot Texan day. Does she not know how much she and her grandson have fed my soul? How dare I walk away from her unfinished floor! How must I show her my gratitude? Please wrap your hands around this woman and her child oh God. Hold me accountable for what I have seen and experienced here.
Habitat for Humanity was established in Colombia in 1991, when a teacher from a rural school in Quimbaya, Quindío, became aware of the organization through a magazine article. Three years later, the construction of the first 28 houses began in the Los Cerezos de Quimbaya neighborhood.
Habitat for Humanity Colombia (HPHC) strives to become an alternative for low income families, helping families to build and improve their own homes. Habitat Colombia seeks support and partnership from government, the private sector and civil society—especially crowdfunding networks and people like us.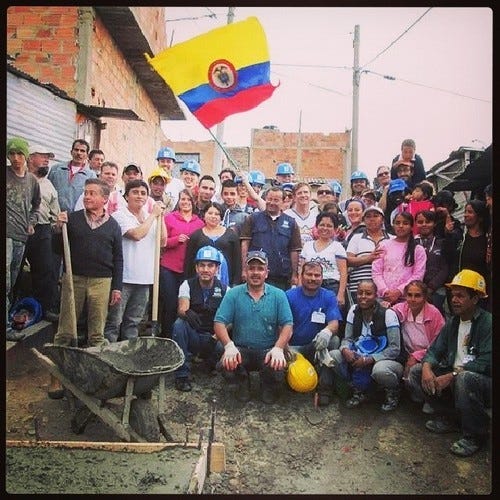 HPHC has served more than 3,500 families through diverse housing solutions, and granted 2,300 loans for over 4 million dollars. Habitat has also helped more than 1,500 people through training on financial education and healthy housing. More than 20 municipalities and regions have benefited from HPHC's projects.
In the week of our interaction and dialogue with the people of Soacha, I was humbly made aware of their dire need for affordable housing, adequate sewage and safe roads. They need transportation in and out of Soacha and to do that, roads must be accessible. But for road accessibility, sewage must be assessed. There are so many issues in getting this informal settlement to where it needs to be. Where do we begin??? We need financing!!! HPHC cannot fufill our mission and ensure housing for all simply by building more Habitat houses. To reach the goal of safe, adequate, and affordable housing, we need to change systems, attitudes, policies and institutional behaviors that lead to inadequate housing and homelessness.
HPHC has a longer term vision for a more comprehensive upgrading program of Ciudadela Sucre, rather than a house-by-house type of housing improvement strategy. Construction plans for the years ahead include:
Participatory appraisal

Healthy housing program

Neighborhood upgrading program

Security of tenure

Microcredit and savings program
If you see this post today PLEASE SHARE so that I am held accountable, so that I will never forget Luisa, Maicol and all of the people of SOACHA.
http://share.habitat.org/israel-aiesha-habitat-for-humanity-project-colombia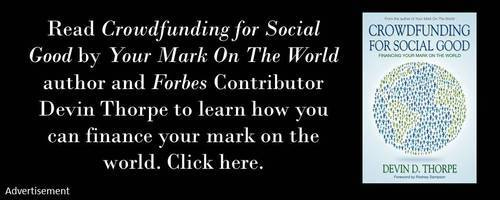 Please visit and share my Habitat for Humanity pledge page. Donate TODAY!
http://share.habitat.org/israel-aiesha-habitat-for-humanity-project-colombia
"By building homes…we build peace." – Israel Aiesha
The post Estas en mi Corazón appeared first on Your Mark On The World.