Equity Crowdfunding Site Embraces Real Estate
This post was originally produced for Forbes.
Equity crowdfunding site EquityNet has fully embraced real estate finance on the platform, while continuing to provide services to entrepreneurs across a range of industries.
Founder and CEO Judd Hollas explains the appeal of real estate, "Most real estate investments pay an ongoing yield that is backed by tangible assets. Real estate projects are hence typically perceived as lower risk investments with the combination of both near term yield and long term equity upside. After a 30 percent decline in recent years, the real estate market is also in a long term uptrend that is attracting a great amount of investor interest."
"Crowdfunding lets investors leverage the power of the internet to quickly find deals and efficiently conduct their due diligence. Real estate is an industry that is embracing crowdfunding as an alternative to traditional funding options," Hollas continued.
"Currently, only accredited investors can participate in business crowdfunding," Hollas cautioned. "Title III of the JOBS Act will allow nearly anyone to participate in business crowdfunding; however, finalized rules are still pending. Once these rules are in place we can expect to see an influx of capital in the real estate market since the pool of potential investors will have grown exponentially from 10 million accredited investors to over 100 million accredited and non-accredited investors," Hollas concluded.
On Thursday, December 3, 2014 at 11:00 AM Eastern, Hollas and Kenny Dewan, founder and CEO of MondayOne Properties, a firm that is raising money on EquityNet, will join me for a live discussion about the broad appeal of real estate related crowdfunding. Tune in here then to watch the interview.
More about EquityNet:
EquityNet has operated the largest business crowdfunding platform since 2005. The multi-patented EquityNet platform has been used by over 45,000 individual entrepreneurs and investors, incubators, government entities, and other members of the entrepreneurial community to plan, analyze, and capitalize privately-held businesses. EquityNet provides access to thousands of investors and has helped entrepreneurs across North America raise over $240 million in equity, debt, and royalty-based capital.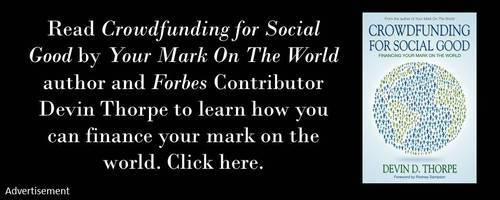 More about MondayOne:
MondayOne is a commercial real estate developer, with a solid reputation for integrity, innovation, and community involvement. MondayOne has acquired, planned, and developed properties for Retail, Hospitality, and Multi-family.

MondayOne offers a full range of commercial development solutions. We partner with investors and other agencies to offer our extensive development expertise to an array of diverse situations. Our partners have over 70 years combined experience in commercial real estate development. We create synergistic relationships with our partners through the company's comprehensive menu of development capabilities.
Hollas's bio:
Mr. Hollas is a pioneer in the field of crowdfunding with multiple patents granted for capital marketplace systems, business analysis systems, and business monitoring systems. He is the founder of EquityNet and continues to lead the Company's efforts to create and introduce innovative new products and services. He is responsible for the overall management of the Company, including its strategic direction and fiscal and professional integrity. Prior to founding EquityNet in 2005, Mr. Hollas served as Division Manager for Beta-Rubicon, Inc., a consulting firm specializing in technology assessment and business due diligence services. He conducted extensive research on methods of conventional due diligence, causes of private enterprise failure and methods for risk prediction, marketplace characteristics in the private equity industry, and it was during this time that he developed the crowdfunding model and EquityNet.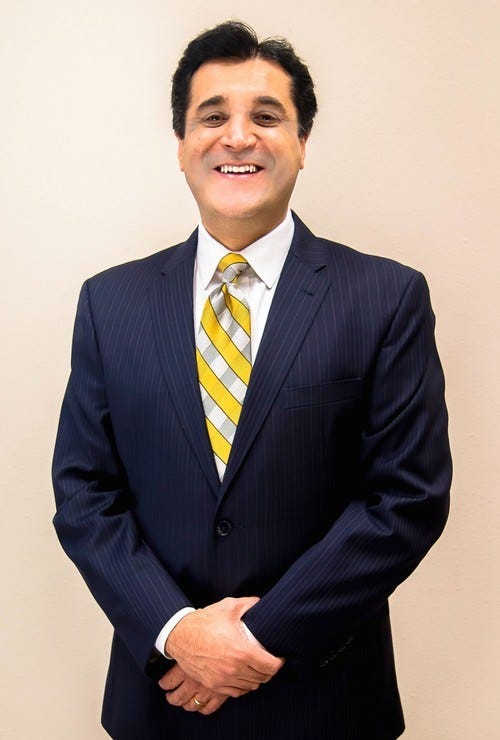 Kenny Dewan
Dewan's bio:
Mr. Dewan, founder of MondayOne is an accomplished business entrepreneur, with over 24 years of business experience. In the past 14 years, he has acquired, planned and developed properties including multi-tenant, hospitality and retail projects. He has built a reputation for integrity and innovation in his community. His passion for excellence continues to drive him, to make a positive difference both in his personal and professional life. At MondayOne, he has used his business development skills and extensive experience in management to assemble "a winning team"
Remember to "join the cavalry" by subscribing to Devin's content here.
The post Equity Crowdfunding Site Embraces Real Estate appeared first on Your Mark On The World.