Entrepreneur Infuses Careers With Purpose
Arthur Woods has joined forces with Aaron Hurst to revolution online networking to infuse it with purpose. Together, they have launched Imperative, a social networking site focused on professionals and helping them to identify and leverage their genuine purpose for being.
On July 18, 2014 at 4:00 Eastern, Arthur will join me for a live discussion about the business and on social entrepreneurship more broadly.
You can download an audio podcast here or subscribe via iTunes.
Arthur will be speaking at the Social Enterprise and Crowdfunding Conference (SECFC14) on September 26, 2014 at Snowbird, Utah.
More about Imperative:
Imperative is a movement to evolve the economy into one driven by purpose. We believe in a more human world where by better understanding our purpose, we are able to unite to better solve the world's problems.

We are building a network of bold and authentic people and connecting them to purpose at work and in their community. It involves helping people discover their purpose profile, connecting them to others in their professional community and activating city-based projects for local social impact. As society increasingly prioritizes personal growth, relationships and impact, Imperative is becoming the catalyzing force behind the transition to a Purpose Economy.

We are entering a really exciting time as our team grows and our vision comes together in an actionable product. It's a dynamic, fast-paced environment where we love what we do and have a lot of fun together.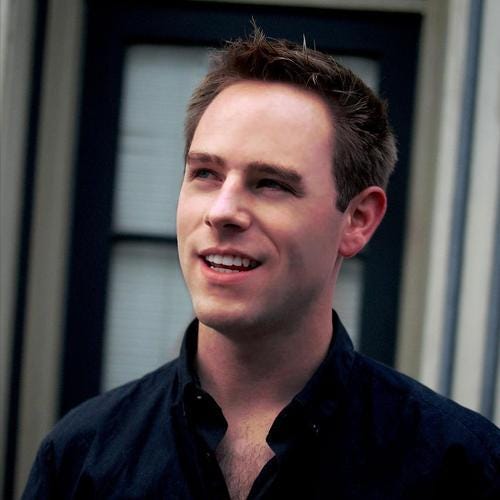 Arthur's bio:
Arthur Woods is an entrepreneur, speaker and writer on the future of work in the purpose economy. He is the co-founder of Imperative, the first professional platform for people find and manage purpose at work. Before co-founding Imperative Arthur led operations for YouTube EDU at Google where he oversaw operations of YouTube for Schools. He later managed the development of YouTube's first guide for education and co-organized YouTube's inaugural Education Summit. He previously co-founded the Compass Fellowship, a social enterprise training program in over 18 universities worldwide.

Arthur studied Operations and information Management at Georgetown University and Project Management at Stanford University. His efforts have been featured in Fast Company, Huffington Post, Washington Post and ABC7's Washington Business Tonight. He is a World Economic Forum Global Shaper and sits on the Boards of the Sierra Institute, Georgetown Technology Alliance and Compass Partners.
Remember to "join the cavalry" by subscribing to our content here.
The post Entrepreneur Infuses Careers With Purpose appeared first on Your Mark On The World.