Entrepreneur, Filmmaker Seeks Money To Help Trafficked Girls In India
This post was originally produced for Forbes.
Four years ago, Casey Allred says he went to India to help reform and improve education and discovered an entirely different problem that compelled him to act: sex trafficking of young, school-age girls.
He explains that when he set up his first school as part of the nonprofit he launched called Effect.org, he noticed something troubling: a declining number of girls were attending school.
When he dug into this problem further, he discovered a tragedy that moved him to do something. Young girls were routinely being caught up in the slave trade to be used as sex workers.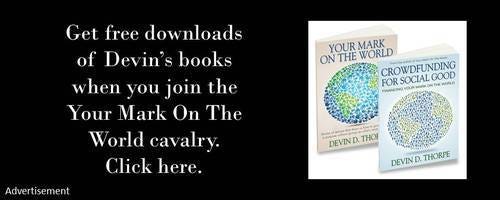 Allred is now producing a film with director Chris Davis called Stolen Innocence and is raising money to support the production costs on Kickstarter. He hopes the film will bring attention to the plight of these girls and enable them to return to their families and to school.
On Wednesday, August 27, 2014 at 7:00 PM Eastern, Allred will join me for a live discussion about the project, its impact and the filmmaker's crowdfunding campaign. Tune in then to watch the interview live.
[At the time of the interview, I will insert a video player here. Bookmark this page and come back then to watch the interview live. Replays will be available here thereafter.]
More about Stolen Innocence:
Stolen Innocence delves into a hidden world; the untold story of young women captured and forced into a life of sex slavery. Without a voice, without a choice, these girls are violently trafficked into the worlds largest sex ring. Filmmakers Casey Allred and Chris Davis compile shocking footage and emotional interviews, uncovering the secret sex trafficking industry throughout India, Nepal and Bangladesh.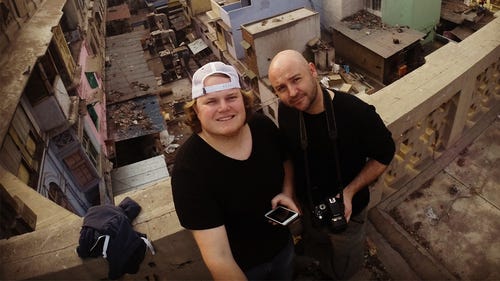 Casey Allred and Chris Davis
Allred's bio:
Producer Casey Allred started in international development at the age of 19 years old leading others in life changing activities for two years residing in Albania. While attending college at Utah State University he started nonprofit organization Effect International and successfully opened a school in India. In 2013 he founded Effect.org, a social enterprise that operates affordable private schools in India.
Remember to "join the cavalry" by subscribing to Devin's content here.
The post Entrepreneur, Filmmaker Seeks Money To Help Trafficked Girls In India appeared first on Your Mark On The World.