Empowered Philanthropy
This is a guest post from Felica Herman, Executive Director of the Natan Fund.
"Money, pardon the expression, is like manure. It's not worth a thing unless it's spread around, encouraging young things to grow."
This great line from the classic musical Hello, Dolly!encapsulates a beautiful attitude toward giving, one that captures the joy and potential behind realizing that each of us can make a real impact on the world with our giving, no matter how much we have to give.
Unfortunately, this is not the way that many people experience giving.
Too many people's experience with giving feels instead like "taking." Too often, philanthropy is about reactive situations of being asked for money, and the proliferation of requests can lead to annoyance and a sense of not being in control of our precious charitable resources. How do we take back our experience of giving and become producers of our own philanthropic experiences? How do we become proactive, empowered, intentional – and yes, even joyful – givers?
One answer is to join a giving circle. Giving circles are groups of people who come together to pool their charitable resources and then decide together where to give them away. Giving circles offer anyone – at any level of giving, inspired by any cause or issue, living anywhere – to have a proactive engagement with giving that is meaningful both to the giver and to the recipient. Giving circles start from a place of asking: What are your philanthropic values? What's the change you want to make in the world? And then the circle works to effect that change through charitable giving and, often, through community service, pro bono consulting, and other forms of assistance to grant recipients.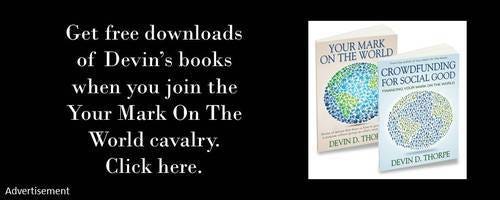 At Natan, the giving circle I've helped to lead for over a decade, we've seen how transformative the giving circle experience is for members – and how powerful a force it can be for the nonprofit sector. Natan engages young professionals in giving to Jewish and Israeli social innovation. Giving circles are infinitely customizable and come together around any issue or set of values – there are Asian-American giving circles, African American circles, women's circles, LGBT circles, and on and on.
What they all have in common is the transformative impact on their members. Opening up the doors to empowered, hands-on giving; providing an experiential education (not just learning, but doing something) about the issues that matter most to members; and building a densely interconnected community of people connected by their values – Natan and other giving circles have unlocked empowered philanthropic experiences for hundreds of thousands of people. To expand and strengthen giving circles in the Jewish community, Natan has spent the past year working with dozens of partners around the world to create Amplifier: The Jewish Giving Circle Movement, a network of giving circles inspired by Jewish values, with a robust and ever-growing set of tools and resources needed to help anyone create a circle and then operate it efficiently and effectively.
I had the great pleasure of speaking about all of this – empowered philanthropy, the power of giving circles, and some of the Jewish values and wisdom that frame this work at Natan and Amplifier – in a recent ELI Talk. (ELI Talks, Jewish version of TED Talks, focus on "inspired Jewish ideas" – ELI stands for Engagement, Literacy and Identity.)
I hope you'll take a look and share your thoughts with me at Felicia [at] natan.org or on the Amplifier Facebook page. As we've seen at Natan and in the circles we work with: being part of a giving circle is the way that all of us can be actively, joyfully involved in the holy work of spreading our money around, encouraging things to grow. I hope you'll think about joining or starting one yourself!
Remember to "join the cavalry" by subscribing to Devin's content here.
The post Empowered Philanthropy appeared first on Your Mark On The World.