Emmy Winner Works to Close 'Word Gap' Among Disadvantaged Children
You can download an audio podcast here or subscribe via iTunes.
Emmy Award winner Shane DeRolf has launched an effort he calls the Big Word Club to help disadvantaged children catch up with their more affluent peers.
Shane says, "A child's vocabulary at age 5 is the single best predictor of his or her success in school and in life yet by the time they enter kindergarten, children from lower to middle socioeconomic families will know 400-700 fewer words than their wealthier classmates. This is called the 'word gap' and without effective intervention (i.e. improving their vocabularies at a young age), the word gap only gets wider as the child gets older."
The real problem, he says, comes later. "Left unchecked, the word gap evolves into the 'achievement gap,' impacting the child's academic and earning potential for the rest of his or her life."
Until now, there hasn't been an efficient way to address the problem, he says. "Though much research has been done about the causes of the Word Gap, until Big Word Club, no low-cost and scalable intervention existed. If we are going to improve the vocabularies of millions of children in America–and we need to–we need to provide busy parents and teachers with better tools to teach vocabulary to media-savvy kids in fast, fun and effective ways."
"Big Word Club uses books, songs, animation and dance to help preschool and elementary school kids learn one new 'big' word every day of the school year–in less than one minute a day! Big Word Club makes it easy for parents and teachers to improve their kids' vocabularies and because Big Word Club is fun and entertaining, kids love learning," Shane says.
No different than any startup, Big Word Club faces some challenges, he says. "Like many start-ups, funding is a challenge. We are a for-profit company and until revenues start coming in, we must fundraise and fundraising is hard and time-consuming. Another challenge is because we're a start-up, we lack market awareness, although thanks to people like you, Devin, that challenge gets a little smaller every day."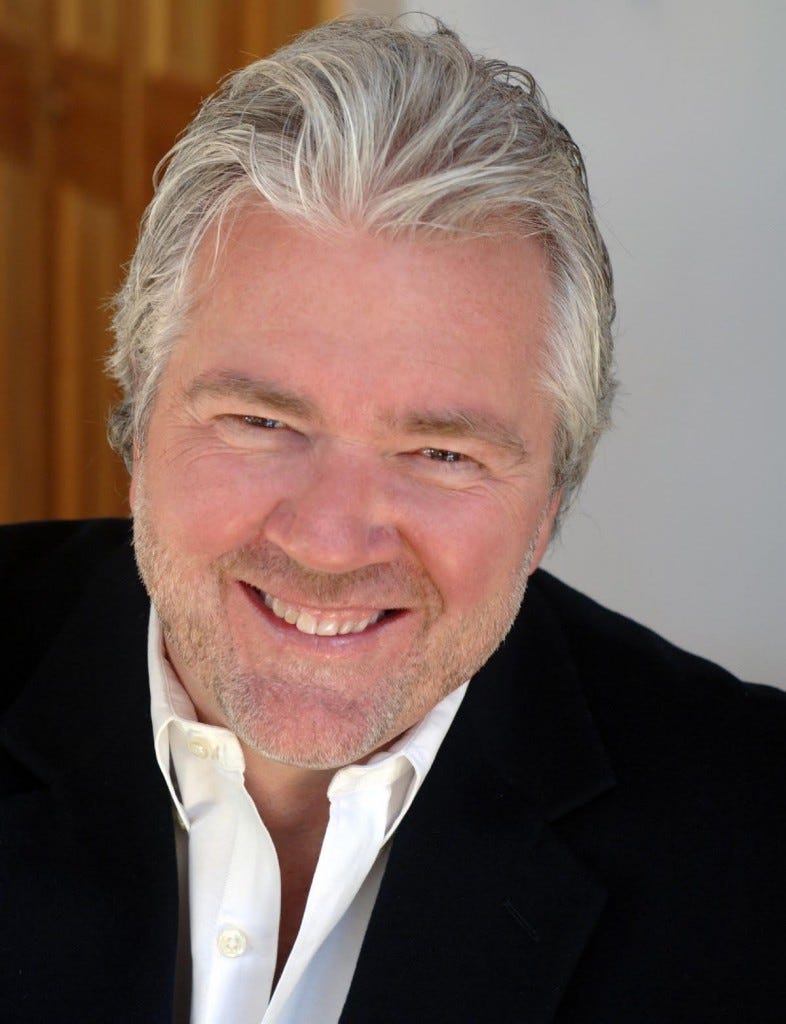 Shane DeRolf, courtesy of Big Word Club
As with all solutions, there are limits to the impact of any single intervention. Shane acknowledges, "Bridging the word gap in America is a big problem and there is no silver bullet or one solution. For starters, I believe it will require more, and better, public and private partnerships. It will require parents and caregivers talking more to their infants and toddlers before they get to preschool. This will require inspiring behavioral change at the family level–which is a very difficult thing to do. But to be successful, we must find ways to do that. Change is difficult. And usually painful."
"Those of us committed to bridging the word gap must make it as easy and painless as possible for parents, teachers and caregivers to help improve their kids vocabularies. In other words, we need to make our solutions fast, fun and effective for parents, teachers, caregivers and most of all–for kids," he notes.
He adds, "E.D Hirsch, Jr. wrote, 'Simply put, knowing more words makes you smarter.' We want to help make children smarter and better position them for success in school and in life by improving their vocabularies."
Shane believes Big Word Club can make a big difference. "If Big Word Club can help preschool and elementary school children learn one new word every day of the school year, they will learn 180 new words every year. Given the word gap is only 400-700 words, Big Word Club is poised to make a serious dent in the word gap. And if we can do that, it will be a great thing–for those kids, their future and our country."
On Thursday, August 4, 2016 at 1:00 Eastern, Shane will join me here for a live discussion about Big Word Club and how he plans to close the word gap. Tune in here then to watch the interview live. Post questions in the comments below or tweet questions before the interview to @devindthorpe.
More about Big Word Club:
Twitter: @BigWordClub

Big Word Club is a multimodal digital learning program that uses books, songs, animation and dance to teach kids one new "BIG" word every day of the school year—in less than 1 minute a day!
Shane's bio:
Twitter: @ShaneDeRolf

Big Word Club founder and CEO, Shane DeRolf, is an 11 time Emmy-award winning writer and producer of children's television and animation. The former president of Random House Entertainment, Shane is the author of "The Crayon Box That Talked" which has sold over two million copies worldwide. He has created and produced three original children's television series for network and public television and his animated music videos have received over 80 million views on YouTube.
Never miss another interview! Join Devin here!
Devin is a journalist, author and corporate social responsibility speaker who calls himself a champion of social good. With a goal to help solve some of the world's biggest problems by 2045, he focuses on telling the stories of those who are leading the way! Learn more at DevinThorpe.com!
The post Emmy Winner Works to Close 'Word Gap' Among Disadvantaged Children appeared first on Your Mark On The World.