Emmy Award Winner Leads Storytellers For Good
Emmy Award winner Cara Jones gave up her fabulous career as a television report to build Storytellers for Good to share stories about people who are doing good.
Cara explained her work to me, saying, "Storytelling has the power to cut through the digital noise and create authentic connection."
She added, "People want to be part of something that is inspiring and makes them feel good and are motivated from that place."
On Thursday, November 13, 2014 at 1:00 Eastern, Cara will join me for a live discussion about her work. Tune in then to watch the interview live.
You can download an audio podcast here or subscribe via iTunes.
More about Storytellers for Good:
Storytellers for Good is a team of producers and videographers who tell and promote stories of people and organizations making a positive difference.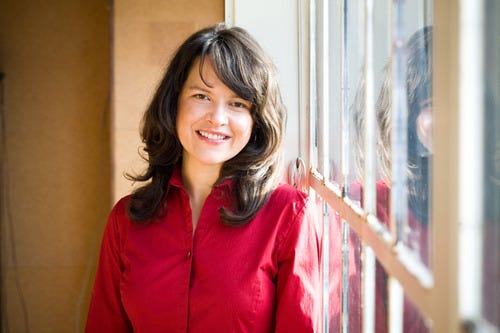 Cara's bio:
Cara is a multiple Emmy Award winning reporter, producer, and speaker with vast experience in using video to tell compelling, inspiring human-interest stories. She has more than a decade of experience in broadcast journalism and has reported for network affiliates in Southwest Florida, Boston and the San Francisco Bay Area. Cara started telling inspiring stories as a way to cope with the tragedy-focused ones she was assigned in the news industry. The perspective and personal transformation she experienced while creating those stories inspired her to start Storytellers for Good in 2009. She, and a talented team of producers and videographers, have since been creating short films that move and inspire as well as raise awareness and support for world-changing people and organizations. Cara also leads regular storytelling workshops throughout the Bay Area, blogs for the Huffington Post, and has shared her expertise at conferences including SXSW, NTEN and Nonprofit Day. Cara is a graduate of Princeton University with a degree in public policy. She has solo-backpacked around the world, teaches yoga and recently learned to surf while creating a short film on India's first surfer girl.
Remember to "join the cavalry" by subscribing to our content here.
The post Emmy Award Winner Leads Storytellers For Good appeared first on Your Mark On The World.