Ebola Crisis: How You Can Help
This post was originally produced for GoodCrowd.info.
The following is taken from a release from Global Giving:
West Africa is in the midst of the most lethal Ebola epidemic in history.

The Ebola virus disease is highly contagious, has no known treatment or cure, and is fatal within days or weeks in most cases. More than 1,200 people have been infected in Guinea, Sierra Leone, Liberia, and now Nigeria. The World Health Organization reports that 672 people have died so far as a result of this outbreak.

This is the first major outbreak of the Ebola virus in West Africa and communities in the region are struggling to contain the epidemic. We've set up the Ebola Epidemic Relief Fund so that local organizations in West Africa have immediate access to the resources they need to stop the spread of Ebola and care for the people already infected.
There are two organizations raising money on Global Giving for ebola relief, Develop Africa and IMANI House.
On Wednesday, July 30, 2014 at 4:00 Eastern, Britt Lake of Global Giving, Sylvester Renner of Develop Africa and Bisi Ideraabdullah of IMANI House, will join me here for a live interview to discussion the outbreak and how we can all help to alleviate it. Tune in to watch right here.
More about Global Giving:
GlobalGiving begins with the dedicated, tenacious individuals who are driving change in their communities. From running orphanages and schools, to helping survivors of natural disasters, these people are do-gooders to the core. We connect these "good idea people" with the "generous giver people" and help projects of all sizes receive donations of all sizes.
Britt's bio:
As Director of Programs, Britt oversees relationships with over 2,000 nonprofits, including managing all of GlobalGiving's impact measurement, capacity building work, and disaster relief grantmaking. In addition to her six years at GlobalGiving, Britt has worked at the Bill and Melinda Gates Foundation and with a variety of non-profits in Sierra Leone, South Africa, Kenya, and Zimbabwe. Britt holds a B.A. in International Studies from the University of North Carolina – Chapel Hill, a Master's in International Relations from the University of Cape Town (South Africa), and a Master's in Public Affairs from Princeton University's Woodrow Wilson School.
Remember to "join the cavalry" by subscribing to our content here.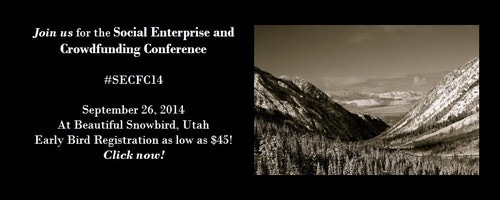 The post Ebola Crisis: How You Can Help appeared first on Your Mark On The World.