Devin Thorpe To Keynote Kickercon, Focus On Mission-Driven Entrepreneurship
Author of Crowdfunding for Social Good will clarify investment crowdfunding, its challenges and opportunities and explain how entrepreneurs can increase their odds of success by solving big problems.
July 5, 2014 – Author Devin Thorpe will deliver a keynote address at Kickercon in Houston on August 28 to 30, 2014. He will focus on using investment crowdfunding for social impact and greater success.
"Crowdfunding is driving a tremendous social change in the world by providing women and minorities, people who have traditionally been excluded from entrepreneurial capital sources, with startup financing," said Devin Thorpe. "We are going to see a global revolution in small business as enterprising people of all sorts finally gain access to the money they need to start successful companies."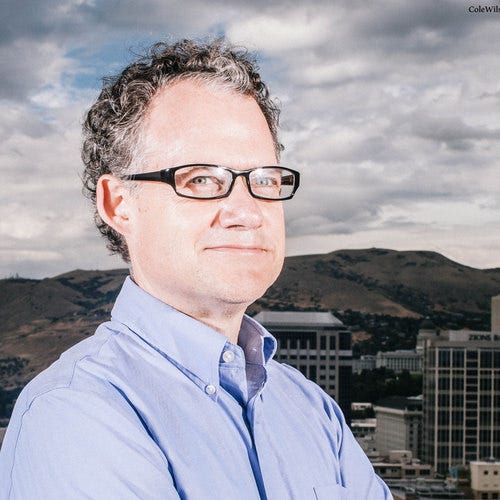 Devin Thorpe by Cole Wilson
The Kickercon web site describes the keynote address as follows:
Devin Thorpe will cut through the hype to tell you exactly how investment crowdfunding is already changing the world for the better. He will explain the challenges in the JOBS Act and explain how you will be able to take full advantage of crowdfunding. Finally, he will explain how adding a social mission to your profit mission could make your launch even more successful.
Other speakers at the event will include Bill Baker, who raised $435,000 on Fundable for Celebrity Webchefs; Lisa Qui, who raised $586,000 on Kickstarter for Nomiku; Joy Schoffler of Leverage PR; and Chris Tyrell of OfferBoard.
Kickercon is the first major educational and networking crowdfunding event ever held in Texas! It's designed specifically for those who love "all things crowdfunding": crowdfunding enthusiasts, dreamers, inventors, entrepreneurs, investors, innovators and developers from the worlds of technology, non-profits, education, film, music, economic development, and others. The conference will be held at the Hilton Americas Hotel in downtown Houston. Learn more at kickercon.com.
Devin Thorpe, founder of the Your Mark on the World Center, calls himself a champion of social good. He writes about, advocates for and advises those who are doing good. He travels extensively to share his message as a keynote speaker, emcee and trainer. As a Forbes Contributor he covers social entrepreneurship and impact investing. His books on personal finance and crowdfunding draw on his entrepreneurial finance experience as an investment banker, CFO, treasurer, and mortgage broker helping people use financial resources to do good. Previously he worked on the U.S. Senate Banking committee staff and earned an MBA at Cornell. Visit DevinThorpe.com to learn more.
Remember to "join the cavalry" by subscribing to Devin's content here.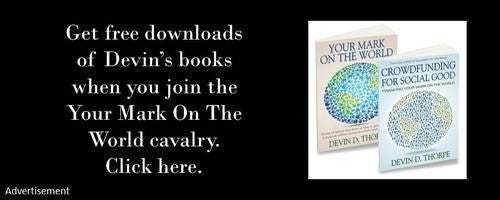 The post Devin Thorpe To Keynote Kickercon, Focus On Mission-Driven Entrepreneurship appeared first on GoodCrowd.info.