Deposit a Gift Launches New Tool to Merge Offline and Online Fundraising Events
Deposit a Gift is the only crowdfunding website that offers the ability to sell fundraising event tickets and solicit donations, all in one place.
New York City, New York, May 14, 2014 – Deposit a Gift, the leading crowdfunding website for organizational and personal fundraising, announces the launch of an innovative new ticket sales feature, making the company the first, and only, crowdfunding website that allows you to sell tickets, sponsorships and solicit donations, all in one place. This new functionality solves the problem many organizations face of how to merge traditional offline fundraising events with the online world to raise the most money, in the most cost effective way. Deposit a Gift has seen a 25% increase in total dollars raised for organizations who have migrated their ticket sales and RSVPs to Deposit a Gift.
CEO Dana Ostomel is excited to unveil the ticket sales functionality, believing that "With this new feature, DepositaGift.com can truly be a one-stop-shop for all fundraising events. The bottom line value is a low-cost, customized fundraising platform that is built to be social, streamline logistics and open up an event's 'virtual doors' to raise more money than a traditional fundraiser ever could."
The highly customizable ticket sales functionality rounds-out Deposit a Gift's existing suite of fundraising tools making it easy for small to medium sized organizations, schools and individuals to set up campaigns to support their traditional events online with the sale of tickets, tables, sponsorships and raffles. Perfect for benefits, galas, auction events, golf tournaments, community organizing and personal fundraisers, the new ticket sales feature helps raise more money by driving people to the main fundraising site where they are prompted to make impulse contributions. Everything is in one place making it easy to leverage the power of the crowd for events that never could before.
Deposit a Gift is an innovative, yet easy to use platform that makes it simple for even the least tech-savvy person to customize an online campaign for their fundraising event. Every site comes with a custom URL, built-in credit card processing, donor data capture and export, over 200 background options and unique features like ticket sales, customizable receipts, an offline donation posting tool, and the ability to create a donation registry inclusive of sponsorship and reward offerings. Everything is built to save the campaign organizer time and money, while positioning them to drive ticket sales and donations in the most effective way possible.
"Including ticket sales on your fundraising site not only makes your event more organized and green," says Ostomel "but it serves as the perfect excuse to get potential supporters to your site to up-sell them for incremental donations and incite them to share with their network, which is what crowdfunding is all about!"
By continuously adding features that are useful and unique to the world of social fundraising, Deposit a Gift is positioned to be a leader in the crowdfunding space for organizational and personal fundraising. To learn more about how the new ticket sales functionality works, please visit: http://www.depositagift.com/sell-tickets-to-fundraising-events
About Deposit a Gift
DepositaGift.com is the most customizable and hassle-free crowdfunding website for organizational and personal fundraising. Our all-in-one platform for donations, sponsorships and ticket sales is built to leverage social networks and viral sharing! For anyone looking to raise money and rally supporters, Deposit a Gift offers the perfect way to showcase exactly what you want money for and incite people to contribute. Launched in 2010, Deposit a Gift serves the growing need to raise money online for anything from charitable organizations and disaster relief, to school fundraising, help with medical bills, memorial funds, pet rescue or crowdfunding a personal project. To learn more and start your fundraiser today, visit: http://www.depositagift.com
Remember to "join the cavalry" by subscribing to Devin's content here.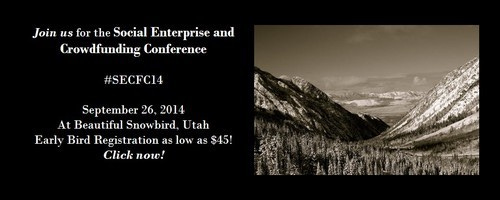 The post Deposit a Gift Launches New Tool to Merge Offline and Online Fundraising Events appeared first on GoodCrowd.info.