Deaconesses Get Tech-Friendly through Newly-Funded Skype Ministry Program
Program launches from Wheat Ridge Ministries' new Christian crowdfunding website, WeRaise.us
Itasca, IL, May 13, 2014 – A group of Lutheran Deaconess Association (LDA) women are meeting the emotional and spiritual needs of caregivers through 90-minute "mini-retreats" via Skype after raising more than $4,000 through Wheat Ridge Ministries' (WRM) new Christian crowdfunding website, WeRaise (www.WeRaise.us).
The deaconness' program, Have a Heart for Caregivers, launched a project funding page on the WeRaise platform on January 1, 2014 and surpassed their $3,800 funding goal in only 45 days. The feat is now familiar to WeRaise, which in its young 4-month lifespan already boasts more than five successfully completed projects that raised more than $23,000 in total pledges.
"Our goal at WeRaise is to connect inspired project leaders with like-minded supporters," said Abigail Miller, Manager of Crowdfunding and Social Media at Wheat Ridge Ministries. "Unlike Kickstarter or Indiegogo, we have a highly-targeted platform for innovative Christian programs developed to bring health, hope and healing to specific communities around the world."
WeRaise.us shares basic similarities with other crowdfunding sites: project leaders communicate a vision through a brief description, post a video, and spread the word through social media and other communication channels. Compared to traditional fundraising or crowdfunding, however, the platform differentiates itself with five unique tactics:
Niche Audience: WeRaise is the only Christian crowdfunding website specifically focused on health and human care ministries.

Long-Term Vision and Ministry Sustainability: Not only do successful WeRaise projects generate funding from their network, they also become eligible for additional funding through WRM's grant programs.

Low Fees: WRM created WeRaise as a tool, not a revenue source. Thanks to generous donors, WeRaise is able to restrict fees to platform and credit card transactions. Successful WeRaise projects enjoy the lowest industry fees at 3.7 percent, while unsuccessful projects do not incur any fees.

Unique Donor Experience: All projects are vetted by WRM through a process that has been used in their grant programs for over 50 years. This ensures that WeRaise donors only give to verified organizations with a Christian mission. Gifts given through WeRaise are tax-deductible.

Sabbatical Incentives: As opportunities for sabbatical grants become increasingly competitive and rare, WeRaise invites ministry leaders to raise sabbatical grant funds online. All sabbatical projects automatically receive a $500 pledge from WRM, and leaders have access to free sabbatical coaching to assist in the planning process.
WeRaise was soft-launched in late 2013 to support health and human care projects that serve multiple populations across the United States and abroad including:
Children and Young Adults

Ministry Leader Sabbatical

Families

Victims of Violence and Abuse

Immigrants and Refugees

Military and Veterans

Older Adults and Aging

People with Limited Access to Healthcare
To learn more about Wheat Ridge Ministries and the WeRaise crowdfunding site, or to arrange an interview, contact Natalie Bisaro at natalie@wilkspr.com, 708-434-5006.
Background
WeRaise.us is a Christian crowdfunding platform from Wheat Ridge Ministries that helps organizations engage their online community to support new, innovative programs that meet community needs and bring health, hope and healing. WeRaise-funded programs also have an opportunity to garner additional support through Wheat Ridge Ministries' longstanding grant programs, organizational work and ministry resources. View past and current projects or submit your own project proposal at www.WeRaise.us.
About Wheat Ridge
Established in 1905, Wheat Ridge Ministries provides funding and support for inspired leaders starting new health and human care ministries. Their granting efforts are focused on improving the health of the whole person, by addressing wellness of body, mind and spirit. Currently more than 70 ministries around the world receive assistance through Wheat Ridge grants, in addition to the thousands of past grantees who have received funds totaling over $30 million. To learn more, please visit www.wheatridge.org. For a listing of Wheat Ridge's current innovative grantees, visit the grant directory. You can also find Wheat Ridge on Facebook and Twitter.
Remember to "join the cavalry" by subscribing to Devin's content here.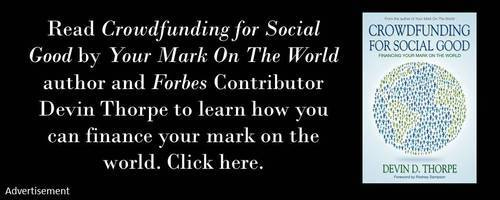 The post Deaconesses Get Tech-Friendly through Newly-Funded Skype Ministry Program appeared first on GoodCrowd.info.