Cucula: Signature Furniture in Favor of Refugees
This article was original produced for Dive In Social and is reprinted here by permission.
In Berlin, do it yourself culture takes unbelievable proportions for the ones who (like ourselves) can't assemble even an easel. There is a friend building his own ship (!), another one making boombox out of old suitcases. And there was also the day when we step out of our flat to find a temporary woodwork in our backyard. This is Berlin being Berlin. And the do it yourself lifestyle found its perfect match in Cucula, a brand that sells furniture made by refugees living in the city. The twist: all the pieces are based upon italian designer Enzo Mari's original work, who developed a line focused on educating the consumer market about design discipline.
"Cucula" means "doing something together" and is a term borrowed from hausa, the original language of a vast area in Africa and the second language in Nigeria. Inspired by Mari's idea that everyone can make furniture, designer Sebastian Däschle took the italian's design to a refugee camp in Oranienplatz, Kreuzberg, so that they could build up their own pieces. "But their reaction was that they don't need furniture, they need work and money, Corinna Sy, co-founder, says.
Corinna joined Sebastian from the starting point of the company, which aims at promoting inclusion and providing education to victims of global disasters. Jessy Medernach and Barbara Meyer complete the founding team. Cucula intends to be an association, a workshop and educational program, altogether. Now, it works as a pilot. "It is complicated to establish a social business around here, I really can get why it is so hard. And even if we are starting a company, we have five refugees working with us. They have completely different needs and have been through diverse experiences, there are so many issues, says Sy.
In order to ensure the Cucula's mission of including refugees, they try to include in the articles of incorporation the requirement of having immigrants in their staff. Besides being the only firm in the world authorized to sell ready made Enzo Mari items, the designer granted this right only for the cause. In his own conception, design has to do with utopia and the furniture proposed by his "Autoprogettazione" have been planned for a different society.
Sedia Uno chair, produced by refugees as a reward for the supporters of the crowdfunding campaign (photo: Verena Brüning)
"Tavolo Rettangolare", table designed by Enzo Mari and made by Cucula (foto: Verena Brüning)
Mari's idea shocked the design scene and when Cucula had its crowdfunding campaign available online, having a Sedia Uno as a rewards, it was a hit. 70,000€ collected in 6 weeks, enough to ensure scholarships to 5 trainees-refugees. The company-school-organization offers all the structure (home and health) to all five of them.
"We took Mari's concept and put it in another context. Our goal is to emancipate people. By then, no one could produce and sell his pieces, but they were widely known in design books. Our entrance in the market was good, because we had a very well known designer and a social cause, Sy says.
Work at the workshop, shot before the fire (photo: Verena Brüning)
Malik at the workshop oficina (photo: Verena Brüning)
But the product designer and now entrepreneur highlights the tension of dealing with a social problem that is an open wound in Europe. As if it was not enough, another problem caught everyone unaware: about a month ago, the workshop — that was working full-throttle to deliver the crowdfunding rewards caught fire. They not only lost a massive part of raw material, but had to suspend its operation until they find a new address so that they can resume work.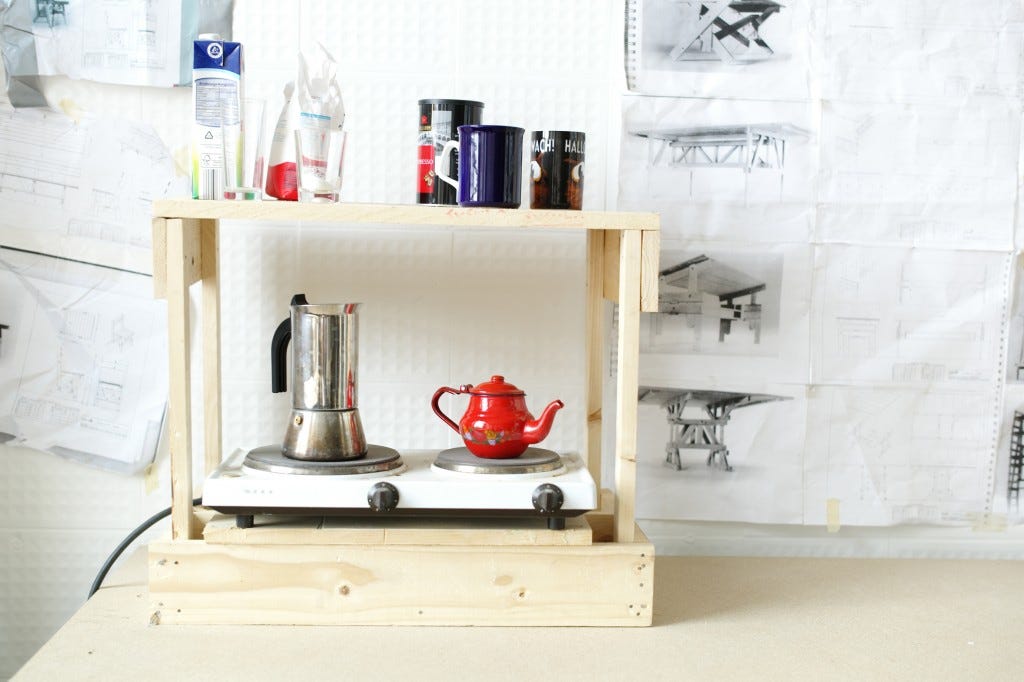 The workshop, before the fire (photo: Fred Moseley)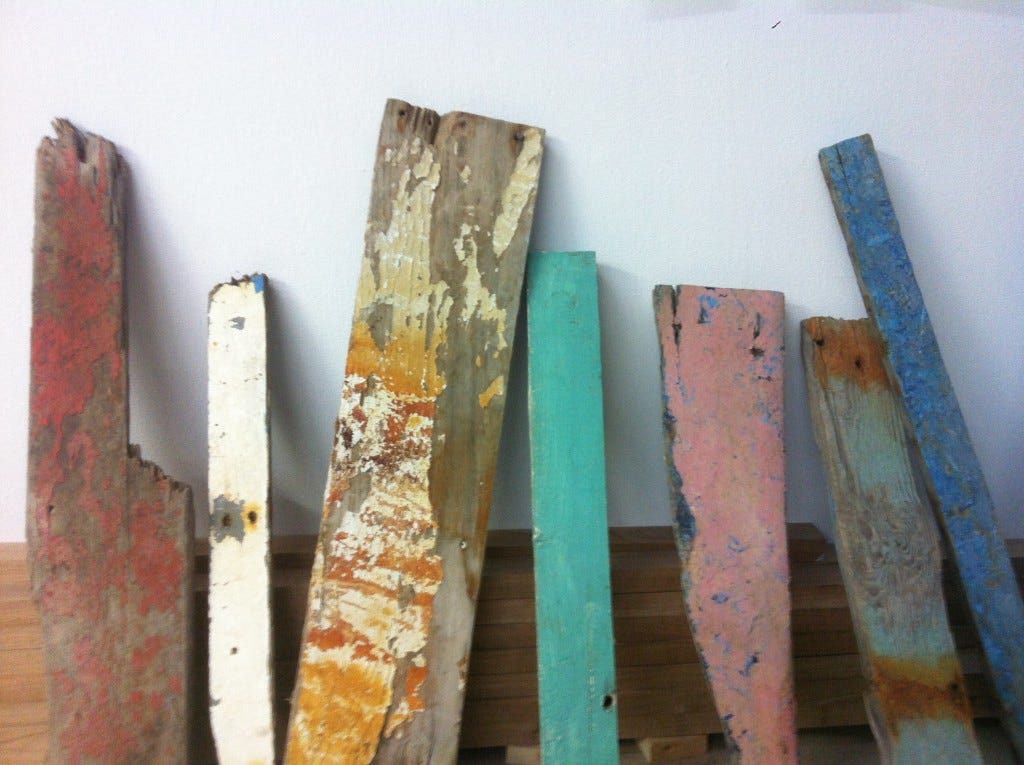 Material in the workshop, before the fire
Despite the hardship, Sy speaks in a passionate way, and one can see the passion for work and for the cause through it. Without breathing, she tells all about her adventures in conducting the project. "Now we are very busy trying to stabilize our sales structure, since it is a bit different than the usual. We want the project to scale up, but it is not easy. We have to consider political, economic, social aspects, it is not only a matter of selling. Sometimes the refugees want to go back hoe sometimes they want to stay here. We need to listen each and every one of them. Our work is only the tip of the iceberg in their stories", concludes Sy.
The post Cucula: Signature Furniture in Favor of Refugees appeared first on Your Mark On The World.