Crowdsourcing Cures
Dr. Charles Rocamboli has created an online platform called CureCrowd to crowdsource information about the effectiveness of various treatments for medical conditions. The goal is to see which treatments work the best.
On May 5, 2014 at 2:00 Eastern, Dr. Rocamboli will join me for a live discussion about the new platform.
Tune in here then and listen while you work.
You can download an audio podcast here or subscribe via iTunes.
More about CureCrowd:
After three years of research and development, CureCrowd launched in 2014 to deliver reliable information about medical or treatment options. The first medically-guided, public online study, CureCrowd provides a head-to-head efficacy evaluation of all modalities of treatment for a given ailment in one, easy-to-read graph. Compiling information about treatment plans, ranging from billion dollar pharmaceutical drugs to naturopathic home remedies, CureCrowd is designed to provide quality-controlled medical data to the masses. The entirety of CureCrowd's data is crowdsourced, and all data is reviewed by medical professionals to ensure trustworthy, unbiased medical information is available to anyone with an Internet connection.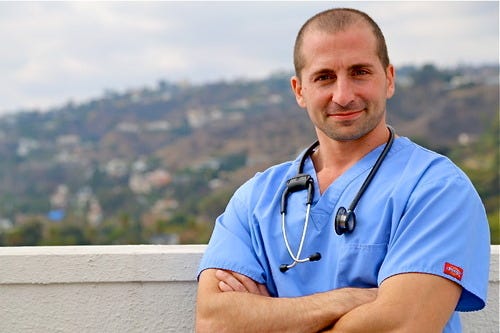 More about Dr. Rocamboli:
Dr. Charles Rocamboli graduated medical school from the New York Institute of Technology in 2003. After finishing his postgraduate training, he has been practicing Emergency Medicine in Los Angeles for the past six years. He received his undergraduate degree from the University at Albany, where he graduated Magna Cum Laude and has two publications in the journals of Biophysics and Neuroscience. Dr. Rocamboli also worked in Biotech as an analyst for ParamountBiocapital LLC in New York. In addition, as an Osteopath, he has learned and continues to study alternative medical options. In 2011 Dr. Rocamboli founded CureCrowd.com, which aims to be the largest medical study in history and compares conventional and non-conventional treatments for the first time. Dr. Rocamboli has been featured on numerous television shows with networks including Discovery Health, History Channel, TLC and MSN.
The post Crowdsourcing Cures appeared first on Your Mark On The World.