Company Combines Automated External Defibrillator with Outdoor Advertising
Company seeks crowdfunding to place HELP terminals — the world's only socially responsible, public, and digital out-of-home communication system.
LIECHTENSTEIN — Sudden cardiac arrest is a leading killer of Americans, and surviving such an event depends heavily on early intervention. A new product, the Human Emergency Life Point (HELP), provides immediate medical intervention in the form of an automated external defibrillator (AED) that is cleverly housed inside a digital out-of-home communication system. Creators of the product are seeking crowdfunding to raise $900,000 by June 25 to place 15 HELP terminals in a large city.
In the U.S., there are approximately 300,000 annual deaths due to sudden cardiac arrest, and only three to six percent of patients survive such an event until an ambulance arrives."Survival rates improve to 70 percent in patients provided with resuscitation and defibrillation – even if the person providing that early intervention has no medical experience or training," said Patrick Holota, HELP project master. "Our product puts the tools and the knowledge needed to help someone experiencing cardiac arrest conveniently into the public area."
More than just a handy AED, HELP is all-encompassing solution for early intervention of sudden cardiac arrest, providing lifesaving information in addition to medical tools. By combining the AED with a tamper-proof and weather-proof digital out-of-home communication system, HELP is an effective communication tool and advertisement space as well as a lifesaving tool. "Our goal is to prepare the public to deal with a life-threatening situation calmly and effectively," said Holota. "We want to give people a chance to be socially responsible and care for each other."
The creators of HELP have completed a 24-month field test of their prototype and are ready to raise funds to place 15 double-sided HELP units in a major city in order to demonstrate its effectiveness at saving lives. Additionally, for every $10,000, an AED will be donated to a school along with proper usage training.
Sponsors of the HELP crowdfunding campaign will receive special perks. Starting with a $1,000 donation, sponsors will have their name engraved on the first 15 HELP units. With a $10,000 donation, in addition to name engraving, they will have a 30 second spot run five times a day on the HELP screen. Supporters donating $100,000will receive a 65-inch, double-sided HELP terminal that can be donated to an institute, school, or city of choice along with a one-minute spot to run 10 times a day on the first 15 HELP units.
About HELP
Human Emergency Life Point (HELP) is a new approach to providing public knowledge and tools necessary for overcoming sudden cardiac arrest. Giving laypersons a way to help cardiac patients until paramedics arrive, HELP is a revolutionary combination of medical tools and communication platform. For more information about HELP, visit www.HELP-International.li. To contribute to the crowdfunding campaign, visit igg.me/at/HumanEmergencyLifePoint/x.
Project PR Contact Info
Press Contact: Patrick Holota
Email: p.holota@help-international.li
About L&C:
Crowdfund Marketing & Consulting Agent. We are dedicated in finding the coolest crowdfund projects of the web.
L&C Press Contact Info:
Email: press@thecrowdfundmarketing.com
Website: www.thecrowdfundmarketing.com
Remember to "join the cavalry" by subscribing to Devin's content here.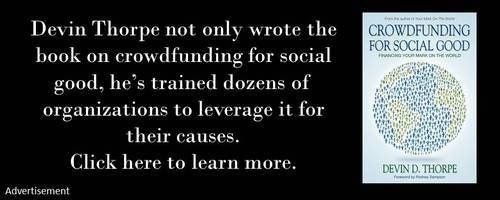 The post Company Combines Automated External Defibrillator with Outdoor Advertising appeared first on GoodCrowd.info.