CommitChange Announces Paid Features. Core Technology to Remain Free
CommitChange, a company that provides online fundraising tools to nonprofits, will launch its first paid features on August 31st. The company has decided to offer its entire core fundraising toolset at no cost. All users that have been implemented prior to August 31st will be "grandfathered" in for free as a thank you for early adoption.
The free version will include a donation page, access to campaigns, and event hosting without website integrations. The first paid features will be $75 per month, and include a donate button integration on the nonprofit's website, campaign and events widgets, and detailed analytics on donor data. CommitChange is currently processing tens of thousands of dollars in monthly donations for nonprofits in 18 states.
Interested nonprofits can create their profile and begin accepting donations in about 5 minutes. "It was really important to us to offer our basic tools for free." Said Chief Marketing Officer Jason Nicosia. "There are over a million nonprofits in the U.S., but many have a small budget, and simply can't afford the tools currently in the market." CommitChange says that it will be releasing donor management tools and a full CRM by the end of the year.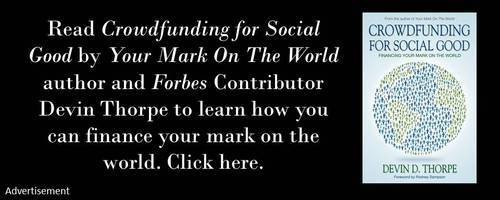 "The widgets that a nonprofit can embed onto their websites made perfect sense as our first paid feature." Says CEO Roderick Campbell. "We modeled our donation button after the record-breaking success of the Obama online fundraising campaign, and built our tools to seamlessly integrate into a nonprofit's website. Our full suite of features makes it much easier for a nonprofit to consolidate its data into one location, and use that data to have more sophisticated interactions with its supporters."
CommitChange recently closed a $700,000 seed round led by Tim Draper, Mark Cuban, and 500Startups to reinvent digital philanthropy. Until the end of the month, early adopters can create a profile on www.CommitChange.com, and upgrade packages for free. Beginning August 31st, paid features will be $75 monthly.
Remember to "join the cavalry" by subscribing to Devin's content here.
The post CommitChange Announces Paid Features. Core Technology to Remain Free appeared first on GoodCrowd.info.