Combination Creates A Leader In Crowdfunding Market
This post was originally produced for Forbes.
RockThePost, an accredited investor crowdfunding portal announced this morning its merger with CoFoundersLab, an online and in-person matchmaking network that scientifically builds startup teams, creating a platform with 35,000 startup founders and 15,000 accredited investors where entrepreneurs have raised over more than $65 million. The combined company will be called Onevest.
Shahib Kaviani, CEO of CoFoundersLab and CMO at Onevest, explained the motivations for the merger, saying, "Over the last few years, CoFoundersLab's mission has been to help entrepreneurs succeed. Once we were able to find a scalable way to bring more compatible teams together we began asking our community of founders what their next big challenge was. With an overwhelming response they shared that access to capital was the biggest need they have, particularly for teams located outside the major startup hubs like Silicon Valley and New York."
He went on to explain that the team was intrigued by crowdfunding and was considering adding crowdfunding to the business model. Before doing so, they decided to raise their own seed round that way.
Kaviani added, "My research of the industry players led me to choose Onevest (formerly RockThePost) where we were able to meet and close a number of investors that we otherwise would have never met. This was a real eye opener for me and I thought to myself, this equity crowdfunding really works—in fact it is a total game changer for entrepreneurs."
"After having success raising funds on Onevest it became clear to me that we must pursue this avenue and quickly realized that a partnership with Onevest would be meaningful on a number of levels. Once we learned more about both of our team's synergies, culture, and broader solution, a merger was blatantly obvious," Kaviani concluded.
"The best way to ensure that two cultures combine successfully is to validate they are compatible from the onset, making this a material consideration and condition for a deal to close," noted Tanya Prive, former COO and founder of RockThePost and COO and Founder of OneVest. "The culture of both teams is absolutely aligned and complementary so we don't anticipate any issues. Our weaknesses are their strengths and vice versa, so it really couldn't have worked out any better."
Equity crowdfunding is just now in its infancy. The JOBS Act, passed in 2012, created the industry, only rules for accredited investor crowdfunding have been issued in final form by the Securities and Exchange Commission. The SEC later published draft rules for crowdfunding from ordinary investors and accepted comments on them for 90 days. Final rules have not yet been promulgated.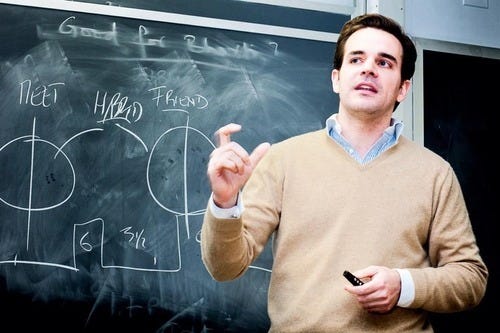 Alejandro Cremades, formerly CEO and Founder of RockThePost, currently CEO and Founder at Onevest
"Equity crowdfunding is the most exciting and perhaps most significant development in recent history taking place in the capital markets," Alejandro Cremades, formerly CEO and Founder of RockThePost, currently CEO and Founder at Onevest said. "Undoubtedly there will be wrinkles the industry will need to address as this new avenue for capital flow continues to emerge – but the tremendous benefits will far outweigh any hiccups along the way."
Cremades concluded with a word of caution about regulation, "However, for equity crowdfunding to really take off and approximate its full potential, it needs to be truly accessible to everyone, and more built around the reality of startup investing compared to initially circulated regulatory standards."
Erick Brimen, formerly COO of CoFoundersLab, currently CFO at Onevest added, "Onevest is already compliant with applicable regulations as we currently operate in partnership with a registered broker dealer. We will continue to ensure as the industry evolves that we remain 100% above board and fully compliant with relevant laws."
Remember to "join the cavalry" by subscribing to Devin's content here.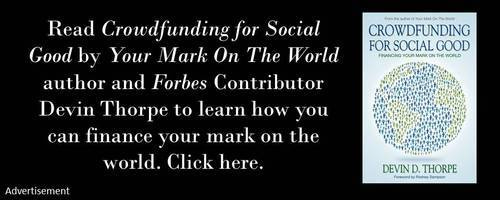 The post Combination Creates A Leader In Crowdfunding Market appeared first on Your Mark On The World.