Clean water: A Matter Of Life Or Death
This is a guest post from Ben Park, founder and CEO of Fosmo Med
Every 21 seconds, a child dies from a water-related disease, killing 1.5 million children around the world each year. That's more deaths than malaria, AIDS and measles combined.
Many of those deaths could be avoided if safe drinking water and proper sanitation systems were made available. But, there is one thing no one can control: mother nature.
Not enough or too much
A lot of media attention goes to water scarcity, which is prevalent in areas such as Africa. However, the other extreme of having too much water can also be a major issue in disaster areas.Disasters, such as the recent typhoon in the Philippines, strike randomly around the world every year, leading to flooding and contamination of drinking water.
Water comprises 65 to 75 percent of human body weight and we can last only three to five days without it. In disasters, victims often resort to whatever source of water they can find, leading to diseases, such as cholera, which can kill a person within days.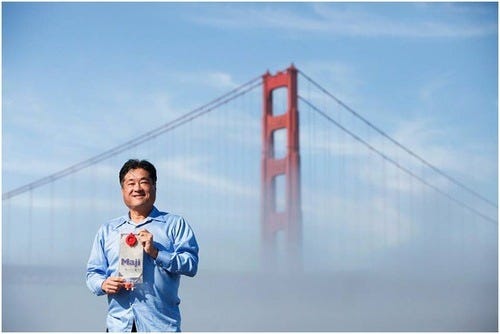 Ben Park, Fosmo Med founder and CEO
The cure for this problem is saline IV bags. But, today's saline IV bags are more than 99-percent water. They're expensive to ship, have a short shelf life, and are prone to leakage.
A simple solution
About a year and a half ago, I started a company called Fosmo Med to address the worldwide water problem. We've developed a product called Maji, a field hydration system for IV use that is shipped without water. Once onsite, forward osmosis technology converts local water – even if it's not clean – to a sterile solution without requiring any electrical power.
The time-lapsed video below shows how Maji works to convert almost any type of non-salty water to fresh water:
An estimated 16 Maji bags can be shipped for the same cost as one traditional IV saline bag, saving up to $500 for every 14 units shipped.* Simply put, Maji will enable more IV bags to be shipped at the same cost, provide safer storage onsite, and make it easier to transport supplies to remote regions.
Driven by the desire to help
The Maji field hydration system was recently awarded the grand-prize in the Philips Innovation Fellows competition. The award is a turning point for Fosmo Med because the prize money and mentorship from Philips will help us gain the resources and awareness needed for Maji's commercialization.
We've proven our technology works and we're now ready to create final units for FDA-level testing. Our ambitious goal is to bring Maji to market in 2014.
Fosmo Med's need for speed is driven by a different agenda than for most start-ups: We see events such as the typhoon in the Philippines and the ongoing cholera epidemic in Haiti and are heartbroken that we cannot contribute our simple, life-saving solution.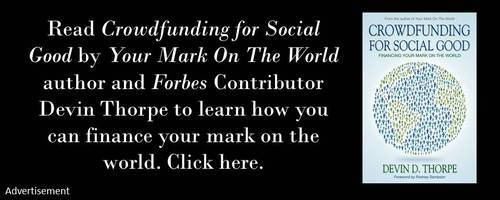 Anyone interested in finding more can visit our website at www.fosmomed.com. We're also active on twitter (@fosmomed) and Facebook (facebook.com/fosmomed). We'd love to hear what you think about our technology and how it could impact different parts of the world.
*Estimated costs for shipment from San Francisco, Calif., to Conakry, Guinea, via FedEx medical device shipping.
The post Clean water: A Matter Of Life Or Death appeared first on Your Mark On The World.