Clean Outside – Healthy Inside
This is a guest post from Cici Pandol who recently graduated from the University of Richmond and is currently the Director of Communications at SoapBox Soaps.
Being healthy inside is directly impacted by being clean outside, which is why much of the world's hygiene problems are treated with clean water solutions. But did you ever consider soap as part of this equation? It's so obvious for us to use soap to keep clean that I'm not sure we would ever think that there is a lack of soap available to many people around the world.
SoapBox built a company around this simple idea, created after our Co-Founder, Dave Simnick, had this same epiphany while working with USAID. SoapBox is a social mission soap company, selling bar soaps, liquid hand soaps, and body washes. He found out that more than 3,000 children's lives could be saved every day with something as simple as a bar of soap and clean water. This is because unsafe drinking water, insufficient water for hygiene, and lack of access to basic sanitation products together contribute to 88% of deaths from diarrheal diseases.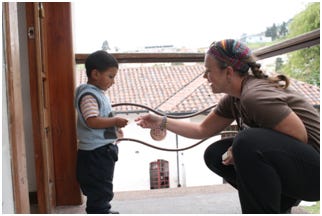 So how do we operate exactly? Our bars give a bar directly. We work with Global Soap Project, an organization that collects hotel soap remnants and remakes them into new bars, to give bars in the US and abroad. More often abroad we purchase soap in the local community markets or start small soap making businesses. Our hand soaps donate a month of clean water through our partner RainCatcher, who has developed a system to catch pure, free rainwater and store it in tanks in rural areas. Our body washes give a year of vitamins through our partner VitaminAngels, who give vitamin A and prenatal vitamins to strengthen both to-be moms and their kids, building healthy immune systems from the start. We are trying to combat hygiene from all angles, working with aid partners who have proven to be effective and sustainable in their work.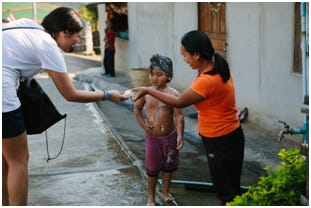 As the Director of Communications, I get to collect the stories of the real impact of our sales, and man, are there some cool ones. I was struck by one particular story recently about an organization that receives soap from us and gives them to boys in Thailand. Urban Light is a non-profit in Thailand that works with young boys involved in prostitution. They hold youth camps to empower the boys to get out of their situations and rebuild their self-esteem. SoapBox provides bar soaps to be included in the emergency kits that the Urban Light team hands out to boys on the street involved in prostitution. Alezandra told me that soap is a huge thing for these boys, and to be able to just take a shower after a night working the street can help them restore their dignity and self-esteem. With an impact like this, yes it's uncomfortable to talk about, but wow is it real.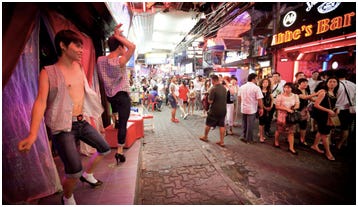 As of late, most of our bar donations have been going to the Ebola efforts in Liberia through DirectRelief, who has sent 19 emergency shipments so far, valued at over $7 million. We recently heard from them about what their projected bar soap needs were. So far we have been able to give about 10,000 bars. They followed up with a request for 5 million. The need is so huge it blew our minds, and sobered us to think that we were just adding a drop in the bucket to the fight. Because of this huge need, we have given double the amount of bars we've actually sold so far. But don't we have to? This is what our company was founded to do, help people.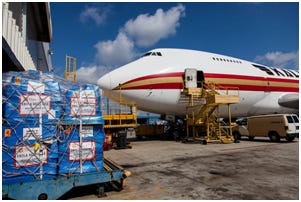 This dichotomy between operating for what we were made to do and continuing to exist is a balance only social enterprises experience. To be pulled in these two directions, the essence of your existence being out of reach because of the needs for your continued existence has to take precedence, is tough! We hope to be able to continue existing and continue making a difference, one everyday purchase at a time.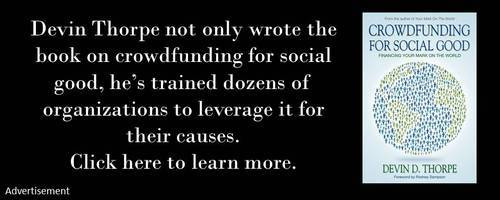 Support these causes with your own purchase at www.soapboxsoaps.com
SoapBox Soaps, Soap=Hope
Twitter- @SoapBoxSoaps #SoapEqualsHope
Facebook- facebook.com/SoapBoxSoaps
Instagram- @SoapBoxSoaps #SoapEqualsHope
Remember to "join the cavalry" by subscribing to Devin's content here.
The post Clean Outside – Healthy Inside appeared first on Your Mark On The World.