City Union Mission Retains RAZ Mobile & JSMM For Social Media & Mobile Fundraising On 90th Anniversary Year
KANSAS CITY, Mo. —- In an effort to advance City Union Mission's fundraising via social media and mobile fundraising technology, two companies, Jennings Social Media Marketing (JSMM) and RAZ Mobile were retained by the Mission.
The kickoff campaign is a charity music concert, Celebrating 90 Years: More Than A Soup Kitchen, at First Baptist Raytown on Friday, Sept. 19, 2014 with musical performances by Lynda Randle and Paul Land and Ray Hildebrand. Buy tickets now or make a donation via the RAZ Mobile site. Additionally, a Facebook auction is going on now until Friday on the Mission's page with auction items donated by the artists.
Several campaigns like this one are planned throughout the year including #FeedKCNow. JSMM brought longtime client Frank Ancona Honda to the Mission to be the first Kansas City company to have its own mobile fundraising page on the Mission's RAZ Mobile account for the campaign. The page will be promoted to customers and fans across Frank Ancona Honda's social media channels, website and e-blasts. Make a donation for #FeedKCNow.
According to Michael Ancona, president of Frank Ancona Honda, "In the past, Frank Ancona Honda has participated in fundraising initiatives from several local charities including by Coats For Kids and Catholic Charities, so we're very excited to be involved in this inspiring campaign for City Union Mission. We know our customers will be excited to participate as well."
Dennis Chapman, chief development officer at City Union Mission, said, "Thank you to Frank Ancona Honda for being the first to jump on the bandwagon. FeedKCNow is one of the biggest fundraising events of the year for the Mission. This new technology will elevate the giving opportunities and open up doors for the Mission that we don't have today. More and more people are turning to mobile devices and smartphones for their everyday tasks, including making donations. With this new campaign, we hope to move from more traditional media into the digital era, making it easier for donors as well as ourselves to help the people who need it most."
Dale Knoop, CEO of RAZ Mobile, added, "The City Union Mission plays a major role in making Kansas City what it is by helping those in need with so many things beyond just food. We are thrilled and honored to be serving their mobile fundraising and engagement efforts. Kudos to them for recognizing the amazing potential of mobile and social at work for serving those in need."
Valerie Jennings, CEO of JSMM, said that she is grateful her clients can work together for a great cause. "It's extremely rewarding when you can parlay your strengths as a company and your firm's clients into one big initiative to help the homeless in Kansas City. I'm so excited to see the RAZ Mobile platform in action and benefit our clients at the same time."
RAZ Mobile is also a client of JSMM. The two companies have been working on educating Kansas City and national nonprofits and companies about cause marketing and mobile fundraising in time for #GivingTuesday on Dec. 2, 2014. Right now, several of JSMM and RAZ Mobile's customers have been matched up to launch cause marketing campaigns this year. Additionally, RAZ Mobile and JSMM have announced #HelpKC10 for Kansas Citians and nonprofits to nominate charities to receive free social media and mobile fundraising sites.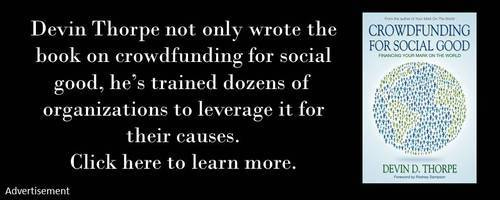 About RAZ Mobile:
RAZ Mobile allows nonprofits engaged in fundraising to quickly create a branded, content-rich mobile optimized site for more effective supporter communications and increased fundraising opportunities. Every donation goes immediately to the nonprofit's existing merchant account and repeat donations can be made in seconds with a few taps on the donor's smartphone or tablet.
About JSMM:
JSMM is a full service company that utilizes the art of online storytelling with the science of measuring quantifiable results. JSMM creates comprehensive social media marketing, mobile, Web videos and website design and development strategies. The company represents publicly traded to medium-sized businesses across the U.S. and overseas including technology, sports, sustainability, entertainment, travel, financial, healthcare and real estate.
About City Union Mission:
Founded in 1924, City Union Mission is an evangelical Christian ministry committed to sharing the Gospel and meeting the spiritual, physical, and emotional needs of men, women and children who are poor or homeless.
About Frank Ancona Honda:
Frank Ancona Honda is located at 1000 N. Rogers Road, Olathe, Kan. 66062. Like the dealership on Facebook and follow it on Twitter at @AnconaHonda for great specials on new and pre-owned vehicles, service and parts.
Remember to "join the cavalry" by subscribing to Devin's content here.
The post City Union Mission Retains RAZ Mobile & JSMM For Social Media & Mobile Fundraising On 90th Anniversary Year appeared first on GoodCrowd.info.