CHOICE Claims Solution To Ending Poverty
This post was originally produced for Forbes.
Dr. James Mayfield has spent much of his life working to end poverty and he thinks he's got it figured out.
"Go to the people, live among the people, learn from the people, plan with the people, work with the people, start with what the people know, and build on what the people have," he says.
In 1982, after years as an academic and a consultant, he helped found CHOICE Humanitarian, a nonprofit organization, to work actively to end poverty. CHOICE is working now in Nepal, Mexico, Guatemala, Bolivia and Kenya.
The CHOICE model has three distinct phases:
Organizing: All projects are village based and begin by having the village identify leaders and key community resources to build upon; this process can take up to one year.

Mobilizing: The village, over the course of two to three years, develops and completes discrete projects with the help of local government leaders, NGOs and CHOICE resources; the key is what the village learns about completing projects and making change happen.

Institution Building: After three or four years, the village begins to develop a stronger local economy and greater independence with better connections to the national government and national economy, allowing the village to carry on the work of lifting itself out of poverty.
In February 2015, I will be traveling with CHOICE on an expedition to Nepal to further the work of poverty eradication there. I'm excited to get see the work in action and to actually be a part of the solution to poverty.
On July 23, 2014 at 6:00 Eastern, Dr. Mayfield will join me for a live discussion about ending extreme poverty and the work of CHOICE Humanitarian. Tune in right here then to watch the interview live.
[At the time of the interview, I will insert a video player here. Bookmark this page and come back then to watch the interview live. Replays will be available here thereafter.]
More about Choice Humanitarian:
CHOICE Humanitarian believes in the value and dignity of all human beings. We are a nonprofit organization with more than 30 years experience working to end poverty in Bolivia, Guatemala, Kenya, Mexico, and Nepal. We do this by empowering villagers to determine their own path for self-reliance, by building village leadership and by uniquely leveraging local and international investments. Working side-by-side, together we end poverty.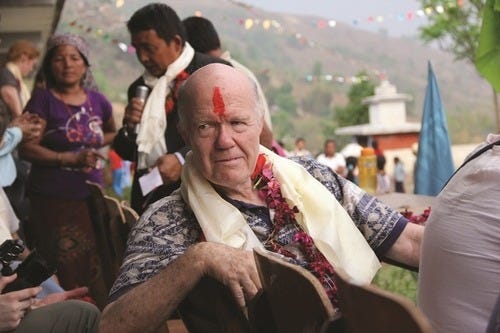 Dr. James Mayfield
Mayfield's bio:
Co-founder, CHOICE Humanitarian

Author

Professor Emeritus ESC +0.44%, Public Administration & Middle East Studies, University of Utah

Consultant to governments in 15 Countries
Remember to "join the cavalry" by subscribing to Devin's content here.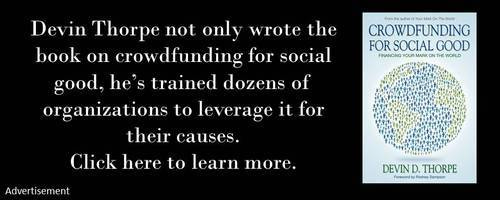 The post CHOICE Claims Solution To Ending Poverty appeared first on Your Mark On The World.