Changing the World with Data & Technology
This is a guest post from Tamarah Black, CEO, Phoenix Cosmopolitan Group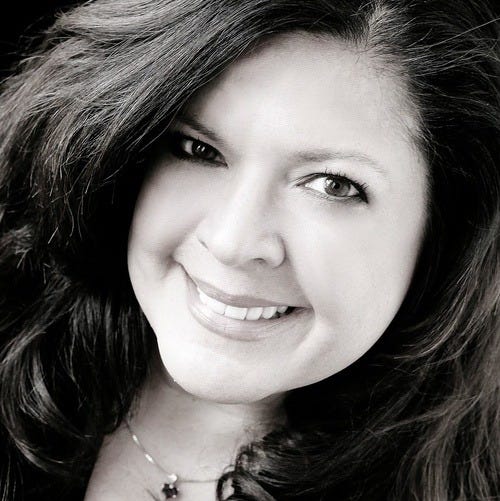 When the family foundation I was working with wanted to know how its donations could make a bigger impact on the nonprofit organizations receiving them, the quest to find an answer morphed into a three-year research project. I managed the grant administration and made recommendations to our board about funding, but there were very few tools that helped me make those recommendations. Mostly, I relied on meetings with the nonprofit's executives and their annual reports, which was incredibly time-consuming and expensive. There were hundreds of nonprofits programs with projects and by my calculations, it would have taken more than three years to meet with each of them just once.
With the direction and support of the foundation's president, I was able to use those three years in a more productive pursuit – creating a database that would allow me to see performance data, analyze it and compare it. To my surprise and dismay, there was a lack of available data; very few of the nonprofits knew if they had the data we needed, or if they did, it was not compatible to compare it to the others; everyone was tracking results differently and it was difficult to learn much about the organization outside of the tax records.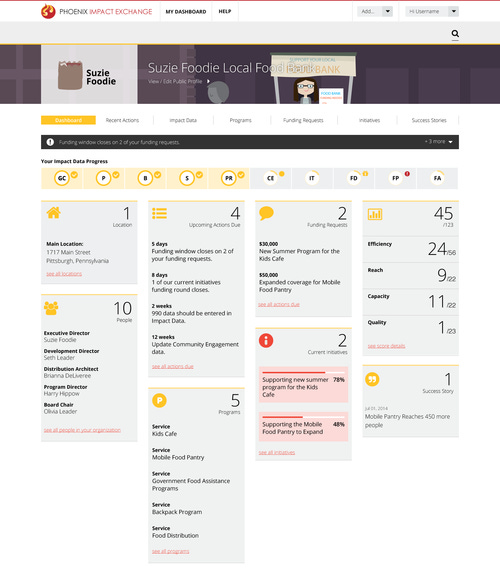 As we began building the database, we learned how to code various pieces of data so they could be compared, pulled up in reports, tracked and matched with our mission. The results of that project not only changed the way that foundation makes funding decisions today, but it spawned the idea behind the development of Phoenix Impact Exchange, a cloud-based social networking platform that reimagines the logistics of philanthropy by uniting data, analytics, performance measurement, grant management and storytelling to connect every stakeholder in the nonprofit sector.
From that research, we understood that there are subtleties and nuances that can skew straight data, making a nonprofit look less effective than it actually is, and vice versa. Looking beyond the language of numbers, Impact Exchange makes room for the subtlety and storytelling that funders need to be aware of, and nonprofits wish for, when facing evaluation.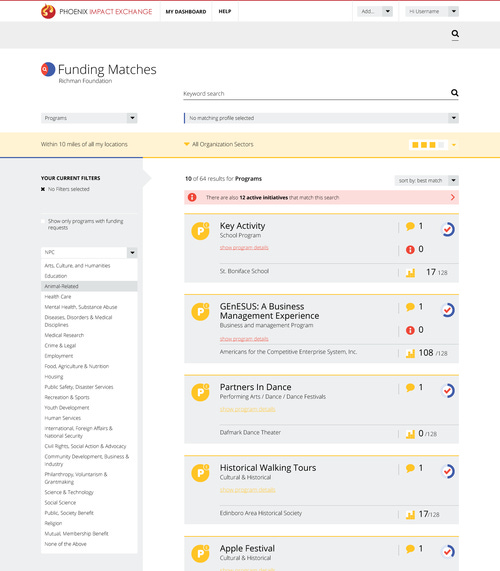 For Impact Exchange, we used the intelligence and experience gained from our previous research and development to initiate a dialogue with experts across many fields that led to conceptualizing a new scalable platform that can bring together vast amounts of data from nonprofits across the U.S. and provide funders with "nonprofit intelligence" in a way that previously was simply impossible.
We introduced the Impact Exchange prototype at SXSW in March to a very enthusiastic audience. Nonprofit executives were eager to offset the cost of entering their organizations' data using Impact Exchange's gamification technology, so they can finally reap rewards parallel to the data and effort they provide. They also were happy with the opportunity to get to tell their story to an interested audience, build new relationships with funders, raise more money, articulate their impact, reduce administration fatigue and become "investment ready." Funders – foundations, philanthropists, institutions –areinterested in the ability to use the cloud data platform and nonprofit intelligence dashboard to access the information, receive secure direct, immediate exposure to the results of grants and investments, monitor and evaluate grants, manage a strategic portfolio, measure portfolio performance against third-party sector benchmarks, obtain sector insights, trends and reports and obtain criteria based "opportunity "alerts for joint ventures and projects. Providing Standard & Poor's-like reports on social benefit organizations and their impact, Impact Exchange has the potential to become the standard-bearer of the $316 billion US philanthropic industry.
As we prepare for its second round of funding, we believe Impact Exchange is a national surveying apparatus that will forever change the philanthropic industry….and ultimately, the world.
To learn more about Impact Exchange, visit our website: http://pcgimpact.com/what-we-do/phoenix-impact-exchange/. Follow us on Twitter: @pcgimpact; and Facebook: http://www.facebook.com/phoenixcosmopolitangroup.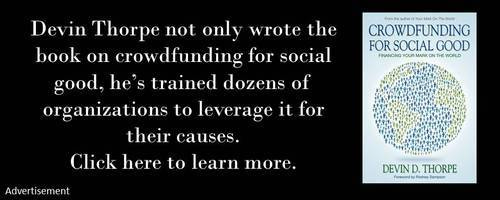 The post Changing the World with Data & Technology appeared first on Your Mark On The World.