Change through Conversation
This is a guest post from Blake Ian, the CEO & Co-Founder of Tawkers, a new app for public text conversation.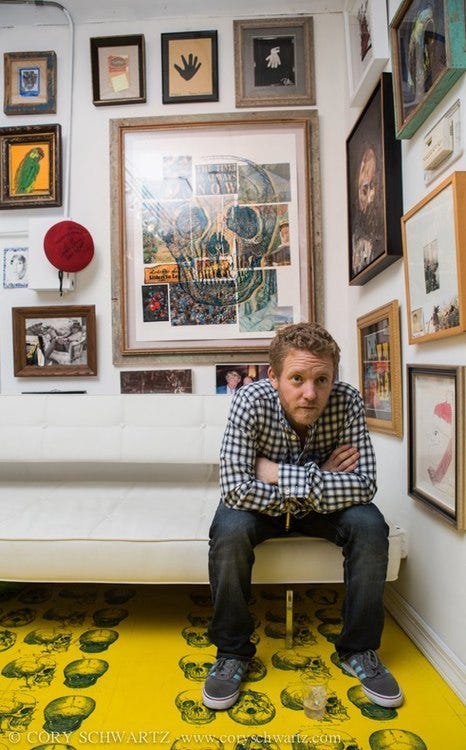 I've been to countless panels, summits, fundraisers and conventions around the country and they all share more or less the same mission statement: create change through conversation. Their formulas are fairly consistent as well: get a bunch of important people in a room and put a couple really important people on the stage to have an inspired discussion that raises awareness about a cause and spurs donation, action and eventually, change.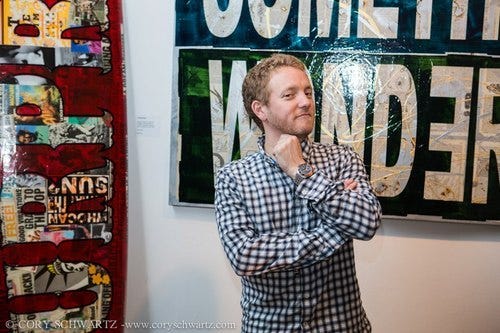 The most recent of these conferences was here in New York and featured entrepreneurs, philanthropists and heads of state from all over the world. The theme? Global warming. I couldn't help but note the irony as I looked around and realized half the attendees had flown into town on jets and were driven in cars to the venue. Not to mention, we were greeted every morning with tables full of plastic water bottles.
Creating change through conversation is an exciting concept, but the current execution can fall a bit short of its potential. It's time to open up these conversations to the world and invite the input of the 99.9% of people who will never attend one of these events. It's time for a platform that digitizes this experience and globalizes its participation.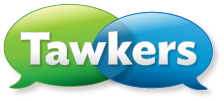 Tawkers is my latest experiment towards this end, and we're already starting to see the many ripples caused by its conversational current. Tawkers is an app that lets people broadcast their text conversations. Anyone in the world can tune in to read or ask questions. These "Tawks" are free, they're open to the public, and they're making a difference. Instead of two people getting up on stage in a Marriott meeting room, they're texting each other from their couches, sometimes on different continents. Instead of an audience of one hundred, they're reaching people in the hundreds of thousands.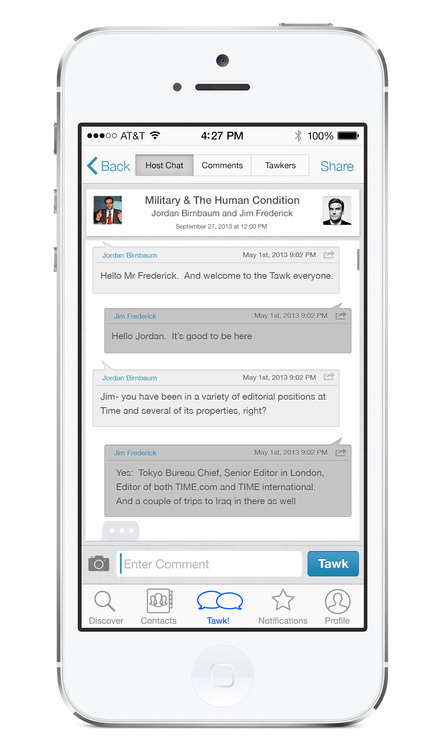 Our goal has been to build a digital venue, a home for conversation, a platform for change. Imagine Richard Branson & Al Gore tawking about climate change, or George Clooney & Angelina Jolie tawking about the African refugee crisis. Might those be text conversations you'd tune in for? These conversations do happen, but they're happening privately over email and text, or in person at great expense and effort to the host organization. Tawkers is helping to lift the limitations off that experience in order to educate and inspire the masses and spur action on a global scale.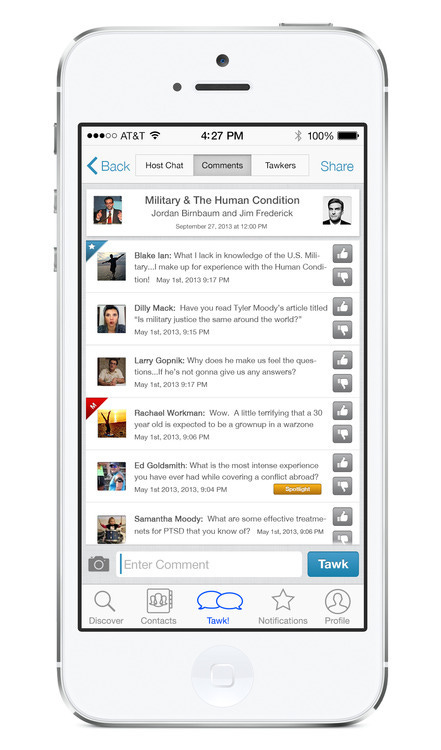 Tawkers is already being used to raise awareness around a range of issues:
NGO leaders are raising funds for Ugandan orphanages: http://tawkers.com/tawk/ff808081-438f42b2-0143-d49f7159-55cf.html
Activists are educating us about toxic spills: http://tawkers.com/tawk/ff808081-438f42b2-0143-b5909f0a-28c6.html
Inmates are discussing entrepreneurship programs in prison:
http://tawkers.com/tawk/ff808081-42ed1044-0142-f7cfc90d-2348.html
On Tawkers, anyone can lead one of these discussions, the privilege isn't limited to the one percent. Do you have something to say? A cause to champion? A movement to start? Grab a co-conspirator and step up to the digital stage, because the world is eager to hear what you have to say!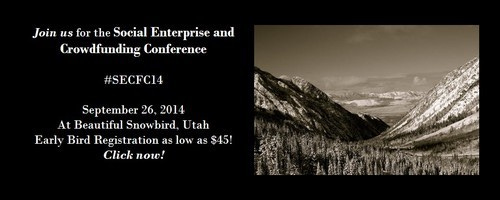 The post Change through Conversation appeared first on Your Mark On The World.