Change The World With Your Own Hands: Artist and Activist Turns Trash to treasure
This is a guest post from Tatiana Pages of Greencard Creative.
Have you ever wondered what you can do to help save our planet? Many of us have the desire to make a positive impact on the environment so that our children and the generations that follow can enjoy the world as we do today, but we are not sure where to start.
It was this passion for social change that led New York-based activist and designer Tatiana Pagés to start a movement called Origomu. Pagés, Chief Creative Officer for branding and design firm Greencard Creative, incorporate art and design into every aspect of her daily life. Through Origomu, which is Japanese for "folding rubber," she has transformed the simple act of recycling plastic materials into a form of creative expression.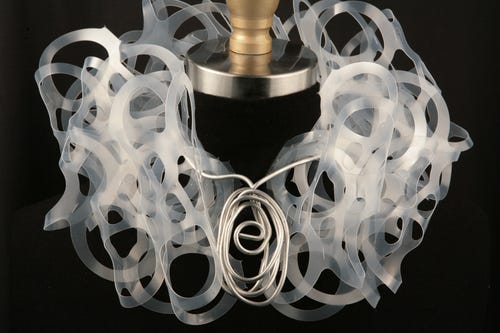 Photo Credit: Tomas Reyes
Around the world, our oceans are littered with plastic debris. Today, more than 46,000 pieces of plastic litter are floating on every square mile of ocean. As a result of this growing problem, millions or sea birds and marine animals are harmed or killed. Many of these helpless animals get entangled in plastic six-pack rings.
Through her movement, Pagés aims to keep plastic off of our shores and inspires this environmental action through design by teaching and encouraging people to transform these six-pack rings into wearable art. To date, more than one million six-pack rings have been recycled and reused to create beautiful works of wearable art.
Origomu forces people to change their way of thinking and to become more open to possibilities. What one person might consider garbage, another considers a work of art. The Origomu philosophy is to inspire creativity and environmental action through design. Origomu goes beyond design and aims to empower low-income women and members of local communities to see beauty and potential in what others might dismiss as "junk."
Origomu from Greencard Creative on Vimeo.
Greencard Creative uses Origomu as a business model for low-income women in need, particularly ex-convicts who needed a second chance, demonstrating that all people can be creative. Within the framework of the Origomu movement, Tatiana teaches workshops to female ex-convicts in New York City and is using the same model in both Ecuador and the Dominican Republic. The purpose of the Origomu workshops is to not only educate and teach high-end design skills, but to go beneath the surface to ultimately inspire creativity, motivate and encourage these teenagers to go beyond their limitless potential and bring optimism through the power of art, reinforcing self-esteem and a sense of community.
You can get involved too! Tatiana is asking you to send recycled six-pack rings here to help keep our shoes clean and protect our planet. You can also support the movement or become a sponsor by donating funds, hosting an exhibit, spreading the word, or even teaching your own workshop.
Photo Credit: Tomas Reyes
Today, you can make a difference – no matter how far you are from the nearest shore.
For more information on the Origomu movement please visit www.origomu.com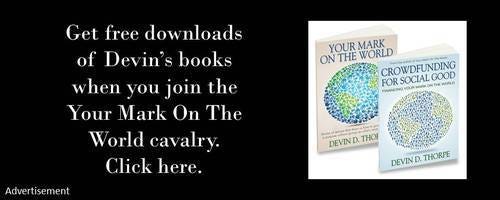 The post Change The World With Your Own Hands: Artist and Activist Turns Trash to treasure appeared first on Your Mark On The World.