CAPROCK Group Launches Impact Assessment Visualization Tool
This post was originally produced for Forbes.
The CAPROCK Group, led by Matthew Weatherley-White, has recently launched a new tool for their family office clients to help them better see the impact they have with their investments. The tool, called iPAR, allows clients to drill down on their investments to see the impact in a simple, easy-to-use format.
CAPROCK has about $3 billion under management, about 30 employees and five offices. The firm's revenue model is to charge clients fees for managing their money. Weatherley-White adds, "The only people who have the privilege of paying us are our clients, on either a flat fee or a percentage of assets advised. We accept no compensation from any other source." He says the firm is profitable and generates a gross operating margin of 25 percent.
Of the firm's $3 billion, $1 billion has been invested for impact. While Weatherley-White says he doesn't consider himself a social entrepreneur, I think he better be careful or he'll become one. Certainly he is an impact investor.
In fact, I visited with him for a Forbes piece on impact investing basics a few years ago.
iPAR stands for "Impact Portfolio Allocation Review" but in practice the acronym is always used as the name.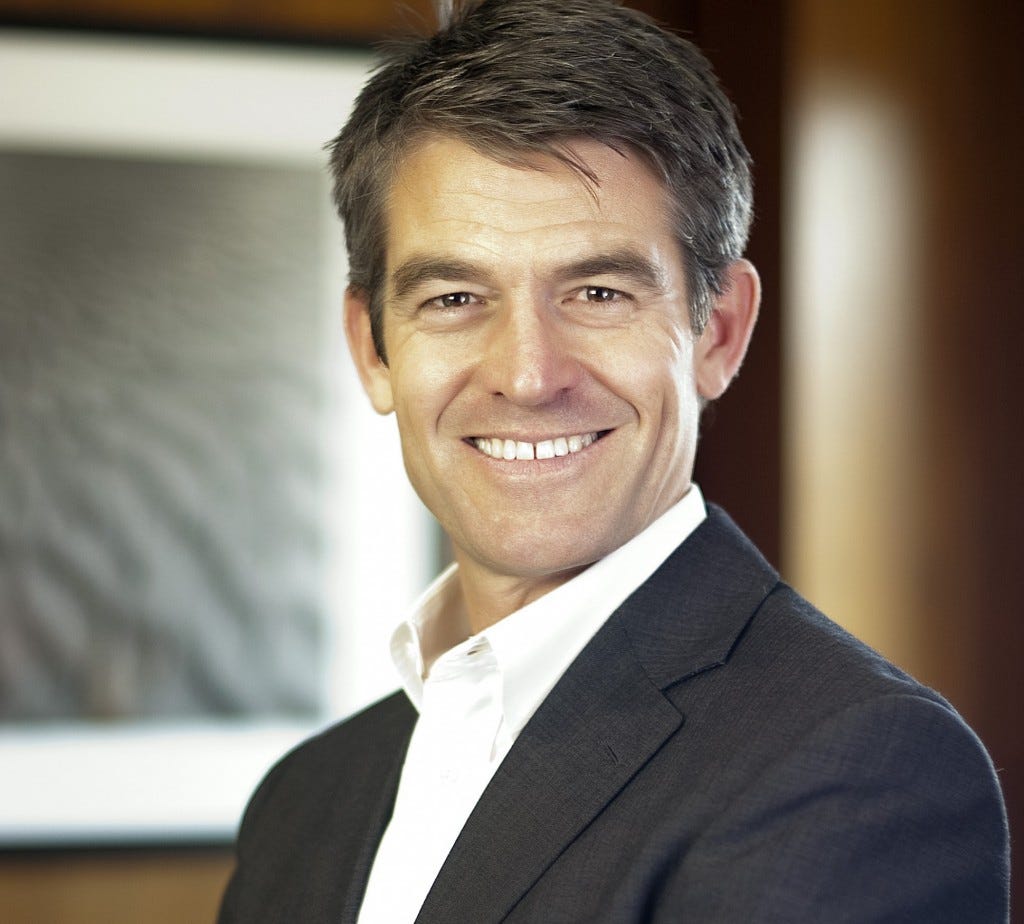 Matthew Weatherley-White, courtesy of The CAPROCK Group
Weatherley-White explains the problem he sees in the investment community. "In impact investing, there is no common language nor framework to communicate between entrepreneurs and asset managers and investors. As a result, confusion and skepticism (not to mention unnecessary resource consumption) undermine confident capital flows, hurting the entire impact investing ecosystem."
The iPAR project began with Weatherley-White developing an algorithm for assigning an impact score to an investment. That was seven years ago. "We have spent seven years working on an intuitive, interactive impact assessment and reporting platform/framework : iPAR. iPAR is based on the robust IRIS catalogue and GIIRS ratings, and is designed to incorporate impact data from any source. As such, it supports the consistent communication of impact up and down the impact financial chain, bringing transparency and, eventually, accountability to the impact investing eco-system."
Weatherley-White gave me a test drive of the system and it is brilliantly easy to use and is available for free. The firm's clients will get access to more layers of data than the general public. One limitation of the system is that it is based on publicly available information.
That information tends to be best seen at the fund level of investment. Funds publish their objectives readily. Less often do they publish impact reports that give investors a clear indication of their impact performance. Finally, there is very limited data available at the social enterprise level.
Weatherley-White acknowledges challenges. "We face three main challenges: business models that are based on classification proliferation, limited consensus on an what an organizing framework should look like and include, and the vague sense that 'I'll know impact when I see it,' thus resisting attempts to construct a unifying, harmonizing framework."
He is confident that the new tool addresses these concerns. "We believe that iPAR addresses each of these forces, as well as a wide range of second-order issues and concerns, such as 'impact execution risk,' 'thematic orientation,' etc."
The tool has limitations, but those appear to be endemic in the industry. Weatherley-White says, "The biggest limitation of our solution (although it permeates the entire discipline) is the lack of auditability that plagues any system that depends on self-reporting. Equally limiting is the above referenced comment on competing interests."
He notes that the traditional investing world struggled with access to quality information about financial returns in the early days of public markets. "Imagine what the world of conventional investing was like before GICS, the Russell Indices, Morgningstar and FASB. Chaos. We believe that iPAR is one part of the larger solution set around standardizing and professionalizing impact investing reporting."
In simplest terms, Weatherley-White says, "iPAR is nothing more than a communication layer between those who are actually impacting the world for good and those who are funding those activities."
Ultimately, iPAR appears poised to become a key part of the solution to impact measurement and reporting. "So we must own the narrowness of our role, while at the same time recognizing that the pain point we solve is real and practical," Weatherley-White concludes.
On Thursday, June 2, 2016 at 2:00 Eastern, Weatherley-White will join me for a live discussion about iPAR and its potential to address the gap in information available for measuring the impact in impact investing. Tune in here then to watch the interview live. Post questions in the comments below or tweet questions before the interview to @devindthorpe.
The post CAPROCK Group Launches Impact Assessment Visualization Tool appeared first on Your Mark On The World.