BYU Professor Provides 5 Point Plan To End Poverty
Paul Godfrey, a professor at Brigham Young University, is part of a growing movement that says we can end poverty, that it is not a necessary part of of a global economy.
His book, More than Money, was just published by Stanford Business Books. In the book he lays out specific plans for enabling and empowering people to rise above their circumstances, helping them to develop five different forms of capital:institutional, human, social, organizational, and physical.
Paul will also be speaking at GoodCrowd14, the Social Enterprise and Crowdfunding Conference at Snowbird, Utah on September 26, 2014.
On Thursday, August 7, 2014 at 6:00 PM Eastern, Paul will join me here for a live discussion about his work. Tune in here then to watch the interview.
You can download an audio podcast here or subscribe via iTunes.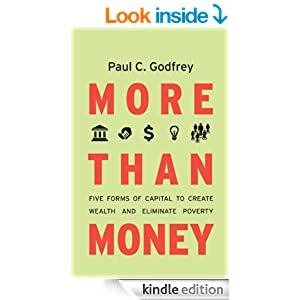 More about More than Money:
This book presents a novel framework that shows how five types of interrelated capital—institutional, human, social, organizational, and physical—enable development and sustainable growth. In addition to a widely-applicable model, Godfrey provides principles to guide application. Core chapters articulate each specific form of capital and provide examples of how it contributes to the triple bottom line. Not just a theoretical examination of poverty, More than Money delivers timely advice to organizations that produce goods and services, implement policies, and create meaningful change on the ground. This book will guide social innovators and entrepreneurs in business, government, and civil society settings as they create a vision, assemble a team of strong partners, and effectively measure social innovation.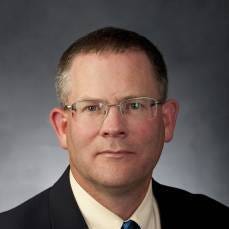 Paul's bio:
Paul C. Godfrey is a Professor of Strategic Management, Senior Research Fellow and Associate Academic Director of the Ballard Center for Economic Self-Reliance. His work on Corporate Social Responsibility as insurance continues to be cited and used by other scholars and practitioners. His work has appeared in the top management and strategy journals, the Academy of Management Reviewand the Strategic Management Journal. His current research focuses on self-reliance and eliminating global poverty in the lives of individuals and families. Paul currently has a book in production on the subject with the Stanford University Press, and his article on the informal economy was the most downloaded article from the Annals of the Annals of the Academy of Management for 2011.
Remember to "join the cavalry" by subscribing to Devin's content here.
The post BYU Professor Provides 5 Point Plan To End Poverty appeared first on Your Mark On The World.