Building Toward Good Governance for Effective Nonprofits
This is a guest post from Brian Foss, Author, Governing Effective Nonprofits in the 21st Century.
Governing a nonprofit and/or charitable organization is a responsibility many corporate executives and philanthropists are asked to undertake. While there is an honor associated with being asked to serve and lead boards of directors, there is also, often, a lack of clear direction for how one should strategically undertake this important role.To generate a better understanding of how to serve and govern a nonprofit organization, Horatio Alger Association of Distinguished Americans, Inc., one of the most successful non-profit organizations in North America, has published Governing Effective Nonprofits in the 21st Century.
Written with insights from Members of Horatio Alger Association and highlighting best practices for nonprofit governance, this book stimulates new ideas to increase nonprofit success, ensure unified governance among all board members, and provide the tools to effectively lead charitable organizations. The Association undertook the development of this book based on its outstanding record of providing deserving young men and women with the opportunity to continue their education through its need-based scholarship program. Since 1984, the Association has given more than $100 million through its scholarship programs, which are wholly supported through private donations from Members and friends of the Association. As leaders and executives in various fields, Horatio Alger Members bring significant experience to strategic nonprofit governance, and it was this experience that compelled the development of Governing Effective Nonprofits in the 21st Century.
The personalized approach outlined in the book encourages organizations to create a clearly defined mission statement that is endorsed by all board members. A 'one size fits all' mentality does not – and cannot – apply in governing charities. Rather, creating a compelling mission statement that supports the specific goals of an organization will allow leaders to become more personally and professionally invested, ultimately leading to long-term organizational success.
Board members should be selected based on the organization's specific needs, and all should be engaged to promote ownership and commitment to the financial success and good governance of the nonprofit. For an organization to enjoy long-term success, board members must strategically plan for the future with a focus on its tactical mission and fiduciary responsibility. The end goal is always to sustain an exemplary organization.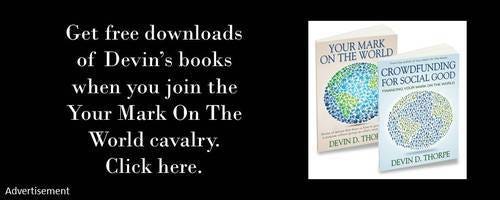 Evaluating all areas of organizational leadership, Governing Effective Nonprofits in the 21st Century pinpoints the ways in which boards of directors can significantly influence an organization's performance. By developing a concise mission statement, establishing a unified board and taking a unique, organization-specific approach to creating a long-term strategy, nonprofit leaders can ensure long-term success. Although these best practices and recommendations may seem elementary, without them an organization may not reach its highest potential. With commentary throughout from the leaders of Horatio Alger Association, Governing Effective Nonprofits in the 21st Century offers a full scope of leadership guidance for those who wish to wisely and productively invest their time in a nonprofit organization.
To download a copy of "Governing Effective Nonprofits in the 21st Century," please visit https://www.horatioalger.org/publications.cfm.
About The Author
Bringing more than 35 years of leadership experience to his consulting work, Brian Foss serves as a consultant to CEOs of nonprofit organizations to ensure that their mission, programs and services are effectively delivered. A graduate of American University, Foss has participated in professional development programs with the Center for Creative Leadership and Trustee Leadership Development and is a former recipient of the National Professional Performance Award from the American Society of Association Executives. In 2010 he authored a book on philanthropy, governance and volunteering, titled, Investing in People and Communities, which was published by Horatio Alger Association of Distinguished Americans, Inc.
The post Building Toward Good Governance for Effective Nonprofits appeared first on Your Mark On The World.