Berkeley Expert Shares Crowdfunding Insights
Richard Swart is one of the leading minds in crowdfunding today, heading Berkeley's Program in Innovation in Entrepreneurial and Social Finance (academic speak for crowdfunding).
Next week, Berkeley is a hosting its annual symposium on crowdfunding, where I will be honored to participate. Richard will also be speaking at GoodCrowd14, the Social Enterprise and Crowdfunding Conference, which he co-founded in 2013.
On Thursday, September 4, 2014 at 3:00 Eastern, Richard will join me for a live discussion about the crowdfunding industry, best practices and policies. Tune in here then.
You can download an audio podcast here or subscribe via iTunes.
More about UC Berkeley:
The University of California was chartered in 1868 and its flagship campus — envisioned as a "City of Learning" — was established at Berkeley, on San Francisco Bay. Today the world's premier public university and a wellspring of innovation, UC Berkeley occupies a 1,232 acre campus with a sylvan 178-acre central core. From this home its academic community makes key contributions to the economic and social well-being of the Bay Area, California, the nation, and the world.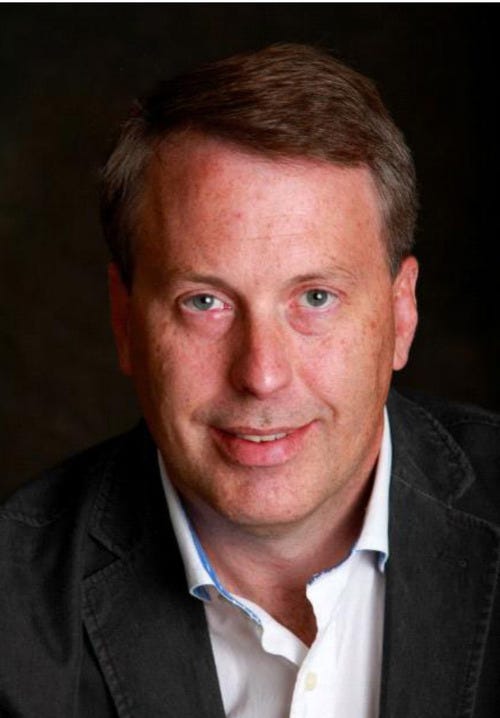 Richard's bio:
Dr. Richard Swart is a PhD in Information Systems, an international award-winning academic and a recognized thought leader in the crowdfunding industry. He is research director at the University of California, Berkeley's Program in Innovation in Entrepreneurial and Social Finance. This program is developing the world largest database about social finance, microlending and crowdfunding. He works closely with the administration, SEC, and international organizations promoting crowdfunding, innovation and entrepreneurship.

Richard is a founding board member of the Crowdfunding Professional Association (CfPA), the Crowdfunding Intermediary Regulatory Advocates (CIFRA), and an early leader in the field. Richard co-organized the first major national conference on crowdfunding and coordinated several educational events on the JOBS Act throughout the United States.

As Director of Research and Analysis for Crowdfund Capital Advisors (CCA) Richard works closely with the University of California, Berkeley in the Innovation in Entrepreneurial and Social Finance Program which is dedicated to academic research on crowdfunding and has CCA principals as founders. Richard led a research project for the World Bank exploring crowdfunding and funding models for innovative technology.

After leaving Utah State University's Huntsman School of Business where he taught Information Systems, he has worked with a number of startups and has become a key organizer in the entrepreneurial ecosystem. He is a former COO of an Internet startup that had a successful exit in 2010. Richard is a board member and strategic advisor to firms in the crowdfunding and crowdfund investing space. While Executive Vice President over Strategic Partnerships for Grow America Ventures Richard worked nationally to help develop initiatives around entrepreneur funding and business competitions.

Richard leverages over 20 years experience in the entrepreneurial ecosystem, proven leadership, academic rigor, deep connections across the US, and his extensive network to help educate and mentor firms, policy holders and businesses. He has played a critical role behind the scenes helping drive crowdfunding forward in DC since the passage of the JOBS Act and is a highly trusted expert resource for governments, academics and crowdfunding platforms.

Current Projects Include:

Launching world's first Exec Ed course in Corporate Crowdfunding

Researching how small business use alternative finance and Crowdfunding

Building largest data repository for crowdfunding and alternative finance research

Studying how multi-national NGOs and Organizations can empower projects with crowdfunding

Advising Universities on best-practices in crowdfunding
Remember to "join the cavalry" by subscribing to our content here.
The post Berkeley Expert Shares Crowdfunding Insights appeared first on GoodCrowd.info.