Belgian Transport Designer Johan Neerman Announces Intention to Revolutionize the Word of Mobility
Transport designer Johan Neerman, whose famous works include Tramway of Strasbourg, Tramway of Lyons, funicular of Tignes, The Citadis range for Alstom and numerous other means of transportation, announces his intention to revolutionize the word of mobility. Johan Neerman worked on the project since 2010. In August his finalized design will be available at: www.indiegogo.com/technoloy. So far Johanson3 SA Company exposed to public just structural prototypes, the latest designs are very appealing and timeless.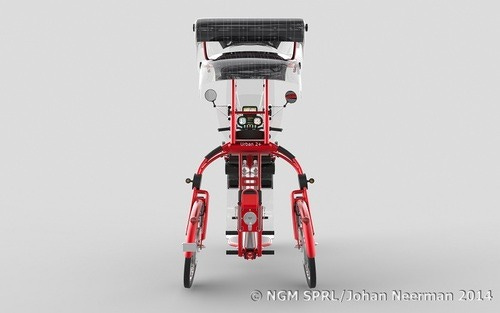 For more information on Johan Neerman, go to www.johanson3.com
Johan Neerman, one of the best transport designers in Europe, is pleased to announce his intention to revolutionize the word of personal mobility. Beginning in August 2014, Neerman plans to deliver his state of art vehicle to a selected crowdfunding campaign.
Johan Neerman, famous for his most innovative transport systems in Europe, had his work materialized in some of the European's most representative cities such as Marseille, Grenoble, Strasbourg, Brussels, Dublin, Tignes, Lyons, Nantes, Paris, Porto, etc. Moreover, Neerman is currently changing totally the perception of personal mobility.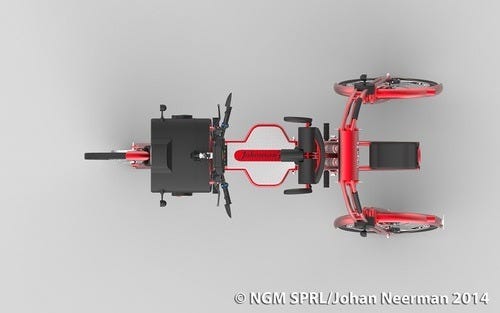 The future of mobility is eco-friendly and a real alternative to cars at a fraction of the cost enabling the traveler to commute on short to mid-range distances on a versatile flexible, fun and stable mobility platform that will have enough payload capacity to carry up to 600 Pounds. 5 different models have been created allowing you to choose the one that is destined to you.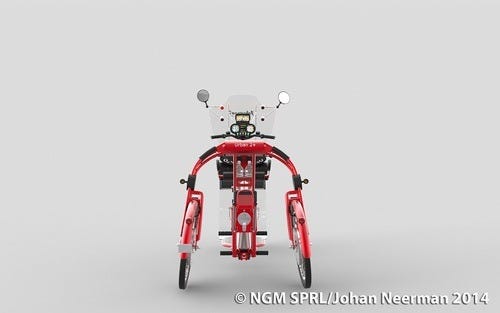 The Johanson3 series allows people to make a difference for the Planet by lowering the CO2 emissions on an individual basis.
The highly customized frame guarantees your investment in time and can adapt to power technology evolution and your needs and expectations through time. The johanson3 concept is designed from age 6 to 77 years old. "There is no point in trying to sell you an airplane without wings and leave you immobilized in traffic". His solution is providing you a unique, efficient, fun and reliable approach to mobility."
The strongest version will allow you to put 3 adults and 2 kids on the frame with numerous accessories to choose from.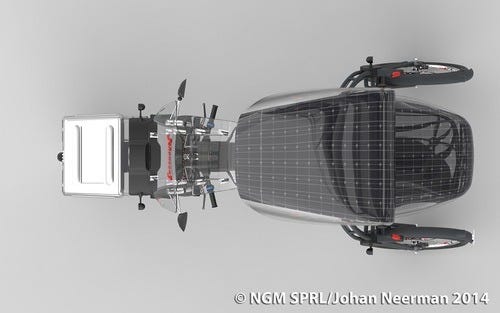 Johan Neerman is looking forward to give early adopters and followers the opportunity to make a difference in personal mobility. His business model gives also the opportunity to start a business with Johanson3.
For more information on Johan Neerman go to www.johanson3.com
About Johan Neerman:
Johan Neerman, based in Belgium, has extensive experience in transport design.
He started his transportation career within the family business: www.neerman.net. Since 1999 he created 3 companies focusing on transport systems. The unique approach to mobility underlines his methodological strength in addressing complexity through unique conceptual tools focusing on ergonomics and system thinking. The interface man-machine is at the epicenter of his unique designs: www.johanson3.com.
Remember to "join the cavalry" by subscribing to Devin's content here.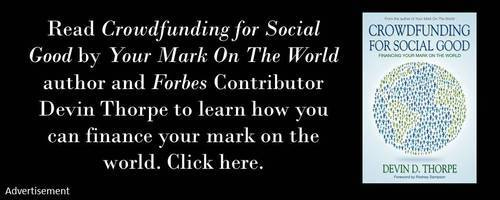 The post Belgian Transport Designer Johan Neerman Announces Intention to Revolutionize the Word of Mobility appeared first on GoodCrowd.info.