Backed By 22 Foundations, Living Cities Makes Impact
This post was originally produced for Forbes.
Living Cities, a financing vehicle for social impact backed by 22 Foundations, including the Bill and Melinda Gates Foundation and the Rockefeller Foundation, is investing in projects that serve communities in the U.S.
By investing in infrastructure and services that serve or benefit the poor and under-served communities, Living Cities aims to make a difference. Living Cities reports having made $15 million in below-market rate loans to "finance innovative efforts in the areas of neighborhood stabilization, energy efficiency retrofits, public education and access to fresh foods and health care." They also report having made $600 million of investments over 18 years, catalyzing $16 billion of tangible community assets from homes to schools.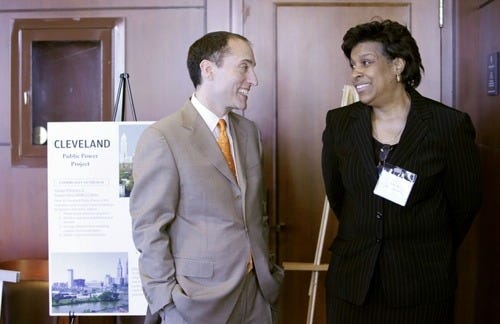 Ben Hecht, Living Cities, with India Lee, Cleveland Foundation
On April 10, 2014 at noon Eastern, Ben Hecht, the President and CEO of Living Cities will join me for a live discussion about the Living Cities impact investing programs.
Tune in here then and listen while you work.
Hecht's bio:
Mr. Hecht was appointed President & CEO of Living Cities in July, 2007. Since that time, the organization has adopted a broad, integrative agenda that harnesses the collective knowledge of its 22 member foundations and financial institutions to benefit low income people and the cities where they live. Living Cities deploys a unique blend of more than $140 million in grants, loans and influence to re-engineer obsolete public systems and connect low-income people and underinvested places to opportunity.

Prior to joining Living Cities, Mr. Hecht co-founded One Economy Corporation, a non-profit organization focused on connecting low-income people to the economic mainstream through innovative, online content and increased broadband access. As President, from 2000-2007, Mr. Hecht led the growth of the organization from 4 employees to a $12 million organization with 50+ staff, online media properties serving more than 150,000 low-income people a month, and programs in 40 states, the Middle East and Africa.

Immediately before One Economy, Mr. Hecht was Senior Vice President at the Enterprise Foundation. There, he led the organization's efforts beyond housing – into childcare, workforce development and economic development and oversaw the expansion of the organization's revolving loan fund from $30 million to $200 million.

Mr. Hecht received his JD from Georgetown University Law Center and his CPA from the State of Maryland. For 10 years, he taught at Georgetown University Law Center and built the premier housing and community development clinical program in the country. In 1997, he was awarded Georgetown's Charles Fahy Distinguished Adjunct Professor Award.

Mr. Hecht has written three books, Managing Nonprofits.org (2001) with Rey Ramsey, Developing Affordable Housing: A Practical Guide for Nonprofit Organizations (3rd Edition, 2006) and Managing Affordable Housing: A Practical Guide for Building Stable Communities (1996) with James Stockard, all published by John Wiley & Sons.

Over the years, Mr. Hecht has served on numerous boards of nonprofit organizations. He is currently Chairman of EveryoneOn, an national initiative founded by the Federal Communications Commission to connect low-income Americans to digital opportunity. Most recently, he served as Finance Committee chair and Treasurer for the Georgetown Day School (GDS) board of trustees.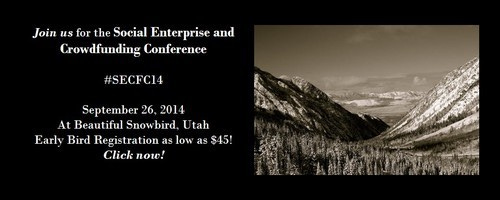 The post Backed By 22 Foundations, Living Cities Makes Impact appeared first on Your Mark On The World.