Award Winning Television Producer Chucks It All To Change The World
Sarah Holbrooke's Pinhead Institute in Telluride, Colorado is working to bring world-class STEM (science, technology, engineering and math) education to rural Colorado. That's about as far away from her past career as a network television producer as you can get.
"Science is going to save the world, and it's not my generation that is going to do it. It is up to the younger generation to discover new ways forward through STEM (Science, Technology, Engineering and Math) advances," Sarah explains. "Pinhead inspires young minds to get interested and involved in all levels of STEM, in fun and illuminating ways. We work with kids in grades K – 12 in rural southwestern Colorado, providing inspiration through presentations by working scientists, and hands-on educational programs throughout the school year and during the summer with various camps and our prestigious internships for high schoolers."
On November 25, 2014 at 11:00 AM Eastern, Sarah will join me for a live discussion about her work at Pinhead. Tune in here then to watch the interview live.
You can download an audio podcast here or subscribe via iTunes.
More about the Pinhead Institute:
Pinhead Institute is a Smithsonian Affiliate based in Telluride, Colorado that strives to promote STEM (Science, Technology, Engineering and Math) education both locally & globally. An international network of the world's leading scientists supports our many educational programs providing unparalleled opportunity to high-level scientific education in rural Colorado. Pinhead Institute educates and inspires children and adults in the greater Telluride region about the wonders of science and technology.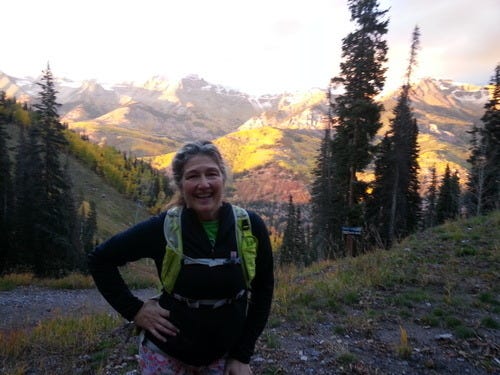 Sarah's bio:
Sarah Holbrooke is the executive director of the Pinhead Institute. Before joining the organization in April 2014, she was a filmmaker and Peabody award-winning television producer, working for ABC News, CBS News and CNN. She collaborated with anchors such as Peter Jennings, Katie Couric and Larry King. As a television producer, Sarah specialized in particularly complicated and daunting field production, organizing shoots at the Museum of Natural History, the red carpet at the Oscars and filming in medical operating theaters. She also was a senior booker for several networks including CNN where she arranged on-air interviews with leading opinion makers, scientists, and celebrities. Sarah is a graduate of Wesleyan University, with a double major in English and Psychology with a concentration in BioPsych. After living in New York city for two decades, she now lives in Telluride, Colorado with her husband David, the Festival Director of Mountainfilm in Telluride, her three children and her two dogs. In her spare time she enjoys rock climbing, hiking, biking and relaxing with a good book.
Remember to "join the cavalry" by subscribing to our content here.
The post Award Winning Television Producer Chucks It All To Change The World appeared first on Your Mark On The World.