AMERICAN EXPERIENCE Announces "First Days Story Project," an Indiegogo Campaign for Engagement and Expanded Storytelling Around Forthcoming Film, Last Days in Vietnam
(Boston, MA; JULY 28, 2014) – PBS's acclaimed history series AMERICAN EXPERIENCE today announced the launch of the "First Days Story Project," an Indiegogo campaign to support community engagement and create additional digital content around Last Days in Vietnam, a new documentary from award-winning filmmaker Rory Kennedy. The film opens theatrically in September 2014 and will premiere in April 2015 on PBS. The Indiegogo goal is to raise $132,000 to capture and preserve stories of both Vietnamese immigrants and Vietnam War veterans.
Last Days in Vietnam is the harrowing story of the chaotic final hours in Saigon in April of 1975, as the North Vietnamese closed in on the city, and thousands fled through a makeshift evacuation. Through this engagement initiative, AMERICAN EXPERIENCE will expand upon the storytelling in the film, answering one of the major questions it raises: What happened to those who fled? Utilizing Indiegogo to crowdfund the project will enable AMERICAN EXPERIENCE to partner with StoryCorps, the nonprofit organization known for its weekly broadcasts on NPR's Morning Edition, to gather nearly 100 interviews in Los Angeles, San Francisco, Washington, New York, and two additional cities to be announced at a later date. The audio stories would then be showcased on the AMERICAN EXPERIENCE website and permanently archived in the American Folklife Center at the Library of Congress.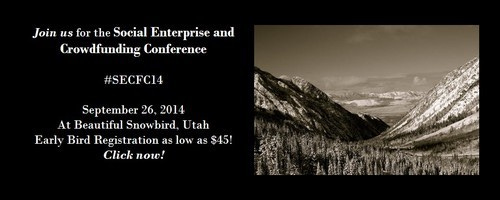 "Everything we are doing with this project is about community," said AMERICAN EXPERIENCE series manager Lauren Prestileo. "From bringing people together around the film to gathering additional stories that expand upon the content, this project will be driven by community interest and involvement. So it seemed natural to us to turn to the community as a source of funding to get the project off the ground."
This is the first foray into crowdfunding for AMERICAN EXPERIENCE. But with more than 300 films to the series' credit, and multiple cross-platform, national engagement campaigns completed, AMERICAN EXPERIENCE has an established track record of bringing history to life, and preserving stories that illuminate the fabric of American life and culture. As the 40th anniversary of the fall of Saigon approaches, now is the time to capture and archive this pivotal chapter of American history.
The 40-day Indiegogo campaign launches July 28 and concludes September 4. Find the campaign at igg.me/at/firstdays.
About AMERICAN EXPERIENCE
Recently honored with three 2014 Primetime Emmy nominations, AMERICAN EXPERIENCE celebrated its 25th anniversary in 2013. The series has been hailed as "peerless" (The Wall Street Journal), "the most consistently enriching program on television" (Chicago Tribune), and "a beacon of intelligence and purpose" (Houston Chronicle). On air and online, the series brings to life the incredible characters and epic stories that have shaped America's past and present. Acclaimed by viewers and critics alike, AMERICAN EXPERIENCE documentaries have been honored with every major broadcast award, including 30 Emmy Awards, four duPont-Columbia Awards, and 16 George Foster Peabody Awards, one most recently for the series represented by Freedom Riders, Triangle Fire and Stonewall Uprising.
Exclusive corporate funding for AMERICAN EXPERIENCE is provided by Liberty Mutual Insurance. Major funding provided by the Alfred P. Sloan Foundation, the Corporation for Public Broadcasting and Public Television Viewers. AMERICAN EXPERIENCE is produced for PBS by WGBH Boston.
More information about AMERICAN EXPERIENCE is available at pbs.org/americanexperience, or via AMERICAN EXPERIENCE on Facebook, Twitter or YouTube.
Additional information about Last Days in Vietnam is available at on the film's website (LastDaysinVietnam.com) or on Facebook or Twitter.
Remember to "join the cavalry" by subscribing to Devin's content here.
The post AMERICAN EXPERIENCE Announces "First Days Story Project," an Indiegogo Campaign for Engagement and Expanded Storytelling Around Forthcoming Film, Last Days in Vietnam appeared first on GoodCrowd.info.