Alison Eastwood and LoveAnimals.org Team up to Help Chimpanzees Retired from Biomedical Research
LOS ANGELES, Calif. – September 4, 2014 – Actress and director Alison Eastwood is lending her star power to help 110 chimpanzees from a biomedical research laboratory get a new start.
The chimpanzees have a new home at Keithville, LA-based Chimp Haven, following their retirement from the New Iberia Research Center. Eastwood and nonprofit crowdfunding platform LoveAnimals.org have created a campaign to enlist the public to raise funds needed to provide lifetime care.
"We owe them," said Eastwood. "These self-aware, social animals sacrificed so much for the benefit of humans. They deserve the best possible care during retirement, both physically and emotionally."
Chimp Haven is an independent nonprofit organization that serves as the National Chimpanzee Sanctuary for federally owned chimps no longer involved in studies. While the CHIMP Act approved by congress in 2000 – and amended in 2013 – earmarks partial funding for their care, approximately $600,000 per year in additional public support is needed to support the Sanctuary's 110 newest arrivals.
The chimps range in age from two-year-olds to senior citizens of 50, and many carry infectious diseases like HIV and Hepatitis C, which adds to the cost and complexity of their long-term care. After a transition phase to assess their health and behavior, chimps are housed in large social groups with the freedom to determine on their own how they will spend their days.
By creating a crowdfunding campaign, donors know that even small contributions make a big difference. LoveAnimals.org takes no percentage of donations, so all funds go directly to Chimp Haven. The user-friendly site also makes it simple for donors to find projects that serve their favorite animals or projects in their own state or region.
Visit the campaign and learn more at www.loveanimals.org/be-a-chimp-champion.html
To view a video by Eastwood about the campaign please see http://tinyurl.com/ChimpSupportNeeded
For additional press materials, photos, etc., please see http://loveanimals.myinstapage.com/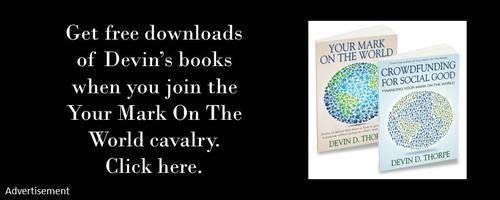 About Alison Eastwood
Alison Eastwood is an actress, film director and producer but most importantly an animal advocate. She grew up in Carmel, California where she spent her childhood riding horses, which instilled a deep love and respect for animals and nature. She combined her passion for helping animals, and knowledge of film and TV, by helping create and co-hosting "Animal Intervention" for the Nat Geo Wild Channel. She recently founded the animal welfare and rescue nonprofit, Eastwood Ranch Foundation, to rescue dogs and cats from high-kill shelters in Southern California, along with raising awareness for animal rights. For more information, visit Eastwoodranch.org.
About Chimp Haven
Chimp Haven, The National Chimpanzee Sanctuary, is currently home to 210 residents and is located in Keithville, Louisiana, about 22 miles outside of Shreveport. It was founded in 1995 by an alliance of professionals from research, animal welfare, and the pharmaceutical industry who saw the need for humane, cost-effective social housing for unwanted chimpanzees. Chimp Haven opened its doors to its first two residents in 2005. Since then, 299 chimpanzees have called Chimp Haven home.
At the sanctuary, chimpanzees live out the remainder of their lives in large habitats where they develop close relationships in complex social groups. They have the freedom, many for the first time in their lives, to make choices about how they will spend each day. They receive full-time veterinary care, nutritious diets, daily enrichment activities, and compassionate husbandry. Chimp Haven's mission is to provide humane, lifetime care for chimpanzees no longer used in biomedical research, as pets or as entertainers; and to educate the public on the needs for conservation in the wild and protection in captivity.
About Love Animals
Launched in early 2013, LoveAnimals.org is the only nonprofit crowdfunding platform dedicated to helping all species of animals including pets, farmed animals, wild animals, and aquatic animals. The nonprofit uses innovative technology to increase donations to animal welfare and wildlife conservation groups, which currently receive only two percent of all giving.
At LoveAnimals.org: Nonprofits can easily showcase their projects most in need of funding; Animal Lovers can run crowdfunding campaigns to support their favorite causes or raise money for veterinary care of pets; Donors can have a fun and interactive giving experience where they can choose from a wide array of projects and control how their donations are spent. At LoveAnimals.org, donors can take a few minutes, give a few dollars and have a big impact for animals. LoveAnimals.org is free to use. It takes no percentage of donations raised through the platform, which means more money directly helps animals.
Follow LoveAnimals.org:
Twitter: @loveanimalsorg
Facebook: https://www.facebook.com/LoveAnimals.org
Remember to "join the cavalry" by subscribing to Devin's content here.
The post Alison Eastwood and LoveAnimals.org Team up to Help Chimpanzees Retired from Biomedical Research appeared first on GoodCrowd.info.