Akilah Institute Serves African Women
This post was originally produced for Forbes.
The world is replete with people who have identified problems, some of whom have even had ideas–often great ideas–for addressing those problems. Much less often do we encounter people who just jump in and do something.
Elizabeth Dearborn Hughes is one of those rare people who jumped right in. After graduating from Vanderbilt University she moved to Rwanda where so co-founded Amani Africa to provide scholarships to street children. In 200, she and her husband Dave Hughes launched the Akilah Institute to provide college-level education to African women.
Now with campuses in Rwanda and Burundi, she plans to open campuses across Africa. The Institute offers courses in subjects that are in need in the communities where they are located. Subjects include entrepreneurship, hospitality and information systems.
On May 1, 2014 at 3:00 Eastern, Hughes will join me for a live discussion about her work in Africa.
Tune in here then to see the live interview.
More about the Akilah Institute for Women:
The Akilah Institute for Women is the only women's college in Rwanda and Burundi. Akilah offers a unique model of market-relevant education empowering graduates for success in careers and leadership roles. Students select to major in entrepreneurship, information systems, or hospitality management. 97% of Akilah students are the first in their family to attend higher education. Akilah aims to build future generations of women leaders and professionals in Africa through the development of a network of campuses. Akilah will graduate 1,200 students by the year 2020. Akilah has a 95% job placement rate for the first two graduating classes.
Hughes's bio:
Elizabeth moved to Rwanda a few days after graduating from Vanderbilt University in 2006. After volunteering with grassroots projects, she co-founded the nonprofit Amani Africa to provide scholarships to street children, and organize reconciliation and conflict resolution conferences for genocide survivors. In 2008, Elizabeth and her husband Dave Hughes founded the Akilah Institute to provide market-relevant education and career development to promising young female leaders. Akilah is an accredited college with majors in Information Systems, Entrepreneurship, and Hospitality Management. In January 2014, Akilah opened a second campus in Burundi.

Newsweek recognized Elizabeth as one of the 125 Women of Impact. She was recognized as one of the World's Most Influential Female Social Entrepreneurs by Forbes Magazine. Elizabeth received the Woman of Peace award from the Women's Peace Power Foundation in October 2009. Akilah has been featured in the Wall Street Journal, GOOD Magazine, ABC News, the Council on Foreign Relations, HuffPost Women, Hope Magazine, the Tampa Bay Times, and more. Elizabeth and Dave live in Kigali, Rwanda with their daughter Lorraine.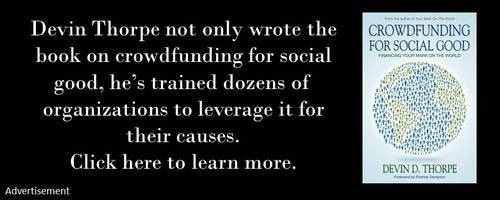 The post Akilah Institute Serves African Women appeared first on Your Mark On The World.