Airline Upcycles Seats To Benefit Kenyan Kids, Environment
Southwest Airlines has launched a sustainability initiative called "LUV Seat: Repurpose with Purpose" to upcycle leather seat coverings, keeping them out of landfills, so as to create opportunities for people in Kenya.
The pilot project began with 43 acres of leather seating materials and works in partnership with local nonprofits. Readers can comment on Facebook with the hashtag #LUVSeat,
Marilee McInnis, a Southwest Airlines Spokesperson, noted:
In Nairobi, Kenya (the project's pilot location), SOS Children's Villages Kenya, the primary non-profit partner that serves orphaned children and families in need, along with Alive & Kicking, Masaai Treads, and Life Beads Kenya, will use the leather to produce goods for distribution to local community groups.

Through the partnership, SOS youth will receive paid apprenticeships and training to make shoes and soccer balls from the leather. When completed, the shoes will be distributed as part of an anti-jigger campaign. The upcycled soccer balls will be donated to support education programs that use sports to raise awareness about HIV/AIDS and Malaria prevention.
On Wednesday, July 30, 2014 at noon Eastern, Marilee, along with Scott Hamlin, CEO of Looptworks; Amanda Eisen, Director of Corporate Partnerships for SOS Children's Villages; and Silvia Tonui, Programme Director at What's Good Studios will join me for a live discussion about the impact of their work on people and the environment.
You can download an audio podcast here or subscribe via iTunes.
More about Looptworks:
Creativity is everywhere. We transform neglected excess into fresh products that outfit your gadgets to take on life, giving you freedom to #CreateWhereYouWant.

Looptworks is an innovative design brand that creates remarkable products, like bags, digital carrying devices and clothing, using premium excess materials. By pioneering progressive design and manufacturing methods, rescuing unused textiles, and by producing quality products, Looptworks has saved over 40 million gallons of water. Paving the path for a more sustainable production industry, Looptworks is committed to using only materials that already exist, and is partnering with major retailers and brands, to transform excess into excellence.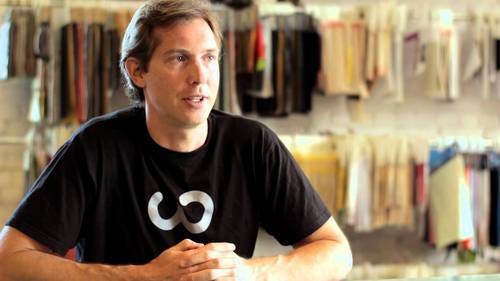 Scott's bio:
Scott Hamlin, a passionate conservationist, is the co-founder of LOOPTWORKS, a Portland, Oregon based design brand that creates premium apparel, bags and mobile device accessories from high quality, upcycled materials.

LOOPTWORKS has partnered with Fortune 500 companies, such as Southwest Airlines, to apply forward thinking design to their excess materials and brand marketing tools. Its products are currently being sold into Apple, Apple specialty retailers, Patagonia stores, Colleges and Universities nationwide, with distribution in Japan, Canada and Australia. You can see their full product offering at looptworks.com.

LOOPTWORKS has been featured on Oprah's O list, the Today Show, NBC National News, The Guardian, Entrepreneur Magazine, Shape magazine, Fast Company Magazine, Real Simple, and many other blogs and websites. LOOPTWORKS has been named one of Entrepreneur Magazines top 100 Brilliant Companies and has won the Innovations in Supply Chain Sustainability by Sustainable Business Oregon.

Recognized as a thought leader in the emerging Circular Economy and sustainable capitalism, Hamlin has joined former Vice President and Nobel Peace Laureate, Al Gore on a panel as a pioneer of sustainable industries. He has served as the key note speaker at Temple University's Social Entrepreneurship Conference, as well as speaking engagements at Harvard University, The Green Biz Forum, and many other Universities and Business Conferences in the US, Japan, and Brazil.

Hamlin and the Looptworks Team have been working with experts in textile recycling and textile science to work towards Looptworks' ultimate goal, closed loop manufacturing.

In addition to running a growing company, Scott spends his free time with his wife and two kids enjoying surfing, biking, running, rock climbing, hiking and playing outdoors.
More about Southwest Air:
In its 44th year of service, Dallas-based Southwest Airlines (NYSE: LUV) continues to differentiate itself from other carriers with exemplary Customer Service delivered by more than 45,000 Employees to more than 100 million Customers annually. Based on the most recent data available from the U.S. Department of Transportation, Southwest is the nation's largest carrier in terms of originating domestic passengers boarded. Southwest is one of the most honored airlines in the world, known for its triple bottom line approach that takes into account the carrier's performance and productivity, the importance of its People and the communities it serves, and its commitment to efficiency and the planet. The 2013 Southwest Airlines One Report can be found at southwest.com/citizenship.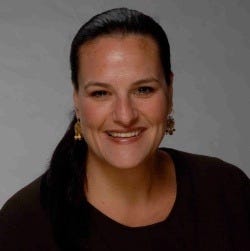 Marilee's bio:
Marilee McInnis is a spokesperson for Southwest Airlines, the nation's largest airline in terms of passengers carried. In addition to her reputation management and corporate communication duties, Marilee directs the airline's Green initiatives, leads the "Green Team," helps the Company put a Green filter on business decisions, and communicates and fosters sustainability for the Company. Marilee developed and spearheads the Company's annual integrated reporting effort, the Southwest Airlines One Report, which makes Southwest one of only a handful of U.S. companies publishing an integrated report and the subject of Harvard's first case study on integrated reporting. Marilee was named by Fortune magazine as one of eight rising green stars at the world's most admired companies.

Marilee is an honors journalism graduate of the University of North Texas.
More about SOS Children's Villages:
SOS Children's Villages creates stable, loving families for orphaned and abandoned children. We provide mothers who give individual attention and guidance to each child until they become an independent adult. We are raising over 82,000 children in over 500 villages across 133 countries, including the US. Through our outreach programs we impact the lives of over 1 million people each year.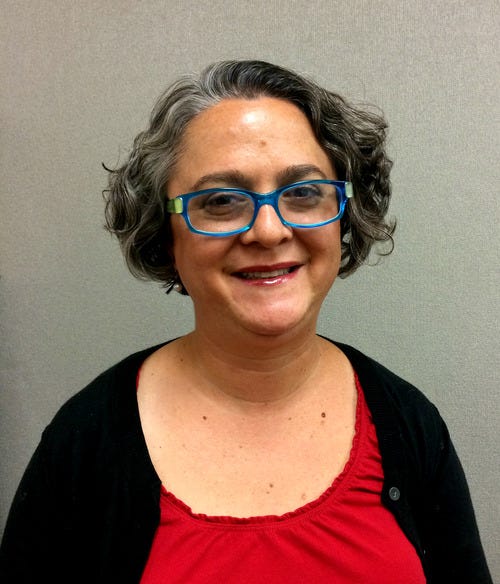 Amanda's bio:
Amanda Eisen is the Director, Corporate Partnerships for SOS Children's Villages-USA, where she is responsible for managing mutually beneficial partnerships that support SOS Children's Villages around the world while helping companies meet their CSR goals. Prior to joining SOS Children's Villages in 2013, Amanda was Foundation and Corporate Relations Officer at The Wilderness Society, a national organization that worked to protect wilderness and inspire Americans to care for our wild places. Previously, she served as Director of Foundation and Corporate Giving for the Prospect Park Alliance in Brooklyn, NY. Amanda earned her B.A. in English from Vassar College. In her spare time, Amanda enjoys yoga, cooking, and knitting. Amanda lives in Hyattsville, MD with her husband, six-year-old daughter, and two cats.
More about What's Good Studios:
What's Good Studios is a creative hub kicking out innovative content for young, modern, urban Kenyans and for the rest of the world to enjoy. What's Good Studios is the production partner for the Southwest Leather project: Repurpose with Purpose: Luv Seat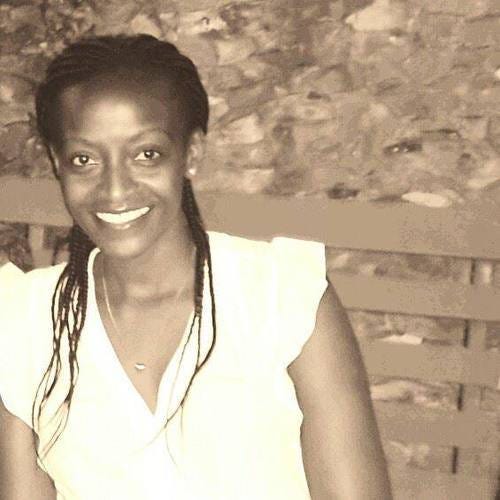 Silvia's bio:
Silvia is the Kenyan Programme Co-ordinator on the ground. She is a marketer with over 6 years experience in Consumer and Trade Marketing in both South Africa and Kenya. She is part of the marketing team for What's Good Studios. She is excited to be part of the Southwest Leather Programme and especially looking forward to transforming the lives of young women and men through the programme.
Remember to "join the cavalry" by subscribing to our content here.
The post Airline Upcycles Seats To Benefit Kenyan Kids, Environment appeared first on Your Mark On The World.